The last time the Buffalo Sabres made the playoffs, Daniel Sedin led the league in points and Corey Perry hadn't yet burned enough bridges amongst the hockey community, as he won the prestigious Hart Memorial Trophy for being the NHL's most valuable player. In case you were wondering – that was the 2010-11 season.  
Sabres Reach Agreement an Agreement with Taylor Hall
So yes, Sabres fans, if your team fails to reach the playoffs this upcoming season, it will mark a full decade of postseason exclusion. Yikes. However, hope is on the horizon after the signing of the five-time all-star, Taylor Hall, to a one-year, $8 million contract.
While it may be hard to get overly excited after years of organizational despair and poor signings, like the Cody Hodgson and Matt Moulson debacles, this time it's different. 
Hall is truly an upper-echelon talent. Just three years ago, he too won the Hart Memorial Trophy when he was with the New Jersey Devils. He is a former first overall pick and is still in his prime at 28 years old.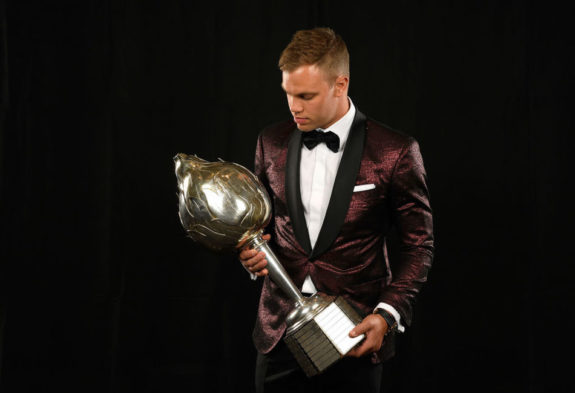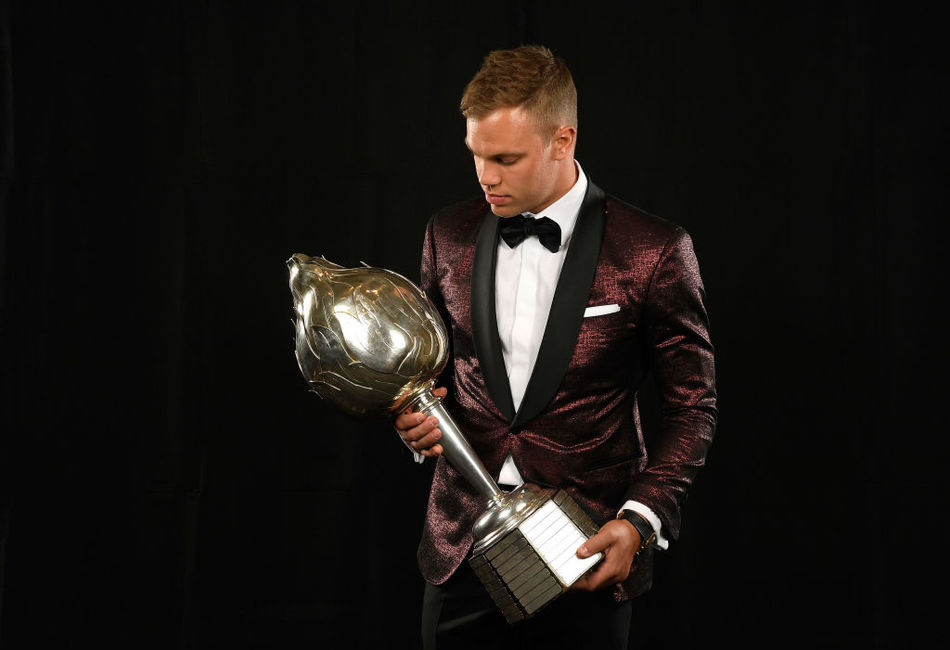 Entering his 11th season in the NHL, Hall has put up the following statistics: 627 games played, 218 goals, 345 assists, 563 points, 64 power-play goals, and 163 power-play points. As you can see, he is a premier talent and truly the marquee winger the disgruntled Jack Eichel has been missing since he was drafted in 2015.  
While much has been made of Hall's odyssey, as he is joining the fourth team of his career, despite being a former No. 1 pick, much of that has to do with the general ineptitude of the teams he's been with. 
The Edmonton Oilers, Devils, and Arizona Coyotes have been dumpster fires within the last decade. There has been little to no team success within any of these organizations, which would make it hard for any individual to succeed. Also, let's not forget, that Hall essentially carried the Devils to the playoffs in his MVP year of 2017-18. 
Cynics will say that Buffalo fits the mold of the above teams, while in years past that certainly rings true, but the current roster has all the elements of a playoff team. While they may not be as deep as others in the Eastern Conference, they certainly have improved enough this offseason to sniff the 5-8 seeds if all goes according to plan. 
Hall's Roster Fit
Hall immediately improves Buffalo's lack of secondary scoring behind the top line of Eichel-Victor Olofsson-Sam Reinhart. While Eichel scored a career-best 38 goals last season, second-line winger Jeff Skinner scored a mere 14 goals after 40 the previous season. This massive dip in production can be attributed to being moved away from Eichel after the emergence of Olofsson.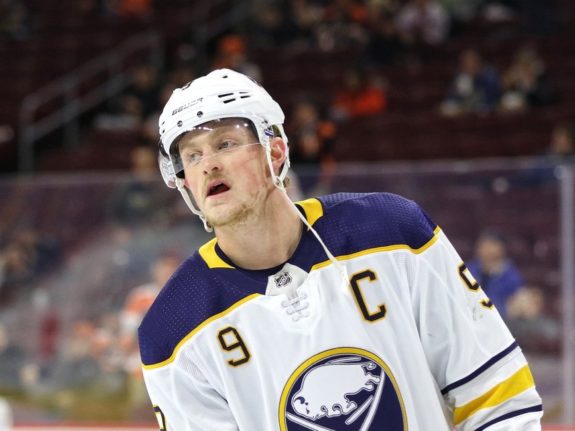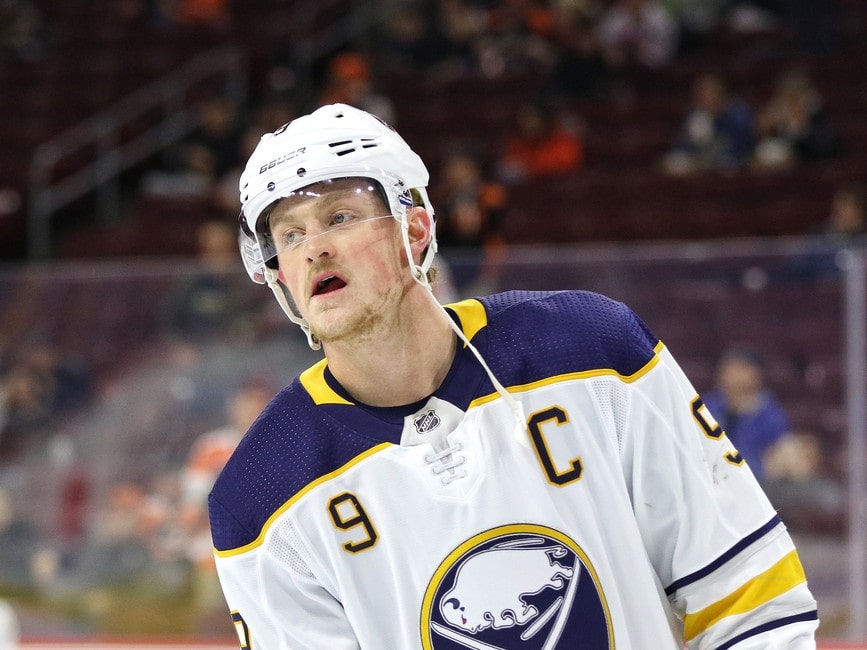 While there hasn't been a true declaration from either head coach Ralph Krueger or Eichel regarding Hall's potential line placement, common sense tells us that we'll most likely see Hall on Jack's left wing – with Reinhart getting bumped down to the second line alongside the newly acquired Eric Staal and aforementioned Skinner. 
It's no secret that Eichel has been unhappy in recent seasons due to the perennial team underachievement. (from 'Sabres' Jack Eichel should be frustrated, and history shows why,' Buffalo News, 06/07/2020) While no knock-on Jeff Skinner, Hall would be the best player he's played with during his career thus far, which would surely please the burgeoning superstar. The pendulum swings both ways, too, as Hall hasn't played alongside anyone with Eichel's pedigree – which would be a boon to his declining point production from last season (0.80). 
Playoff Plausibility 
It's no secret that Buffalo needs to make the playoffs. But the signing of Hall truly puts the team into contention. Not only does he improve depth and secondary scoring, but he will also tremendously improve a power-play unit that registered an 18.9% success rate in the 2019-20 season.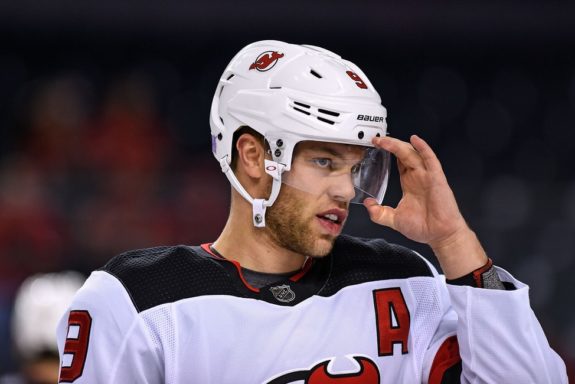 Additionally, the signings of veterans Staal, Cody Eakin, and Tobias Rieder further strengthen this team down the middle along with the penalty kill unit – where they ranked 30th in 2019-20. 
The pieces are in place and the time has finally come for the Sabres to make a postseason push, and if not; there are no more excuses. 
---
---