Before free agency began on Oct. 9, it was well known that this was going to be a big offseason for the Boston Bruins. Coming off a disappointing second-round playoff exit at the hands of their Atlantic Division rivals Tampa Bay Lightning in the Toronto bubble, they had key free agents that they had to make some tough decisions on.
To compound matters for general manager Don Sweeney, it was announced that first-line wings Brad Marchand and David Pastrnak underwent surgeries in September. The time frames for them to return is four to five months. If the NHL is able to begin the 2020-21 season on their Jan. 1 target date, then the Bruins could be missing their top-two point producers from last season.
In what has been anything but a normal NHL offseason, there have been some comings and goings on Causeway Street. Let's take a look at what has happened with the Bruins' roster in the last month since free agency began and what they still need to do.
Who Has Left Boston
The biggest free-agent name the Bruins had has left town after nine years with the organization. Torey Krug agreed to a seven-year, $45.5 million deal to join the St. Louis Blues. Losing him leaves a huge hole on the blue line and he was one of the most important members of the league's second-ranked top power-play unit.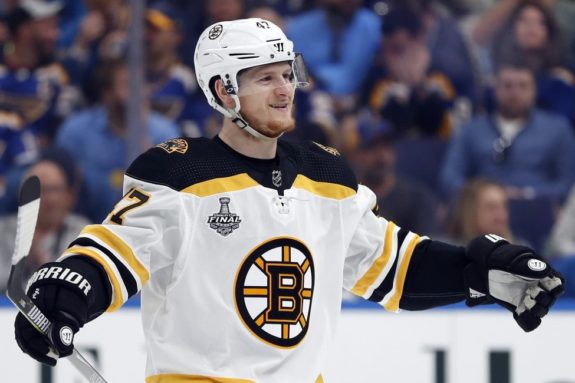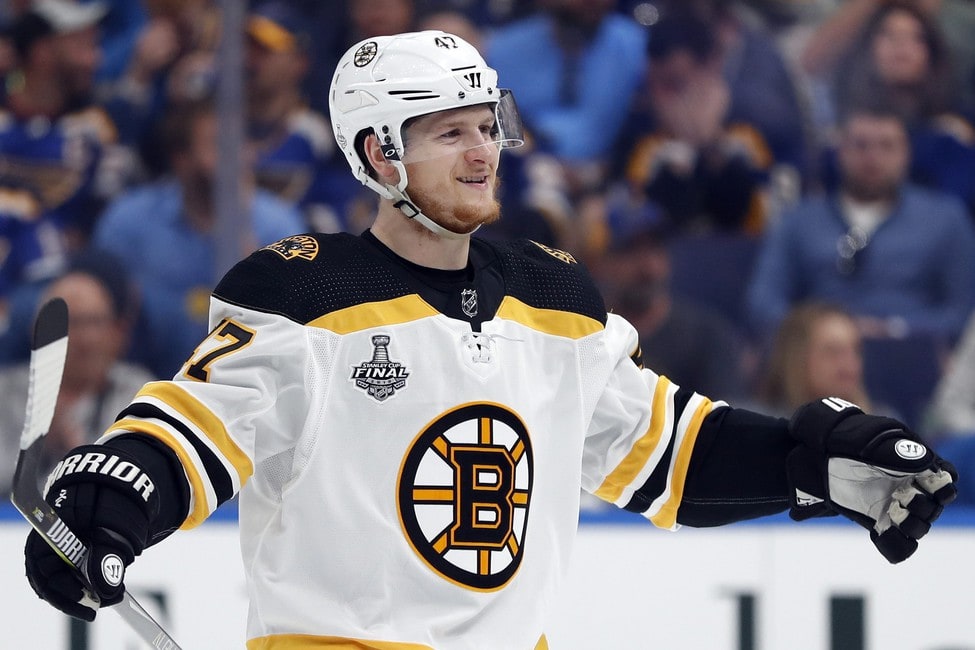 The Bruins also lost fourth-line forward Joakim Nordstrom to the Calgary Flames after he signed for one-year at $700,000. In two seasons in Boston, he had 11 goals and eight assists. In the 2019 Stanley Cup Playoffs, he had three goals and five assists in 23 games with a plus-four. He was a serviceable bottom-six player for the Bruins in his short tenure.
Who Re-signed with the Bruins
Sweeney has re-signed five players. Defenseman Matt Grzelcyk avoided an arbitration hearing and agreed to a four-year, $14.75 million deal. Kevan Miller, who has been out with an injury since April 2019, re-signed for one year at $1.25 million.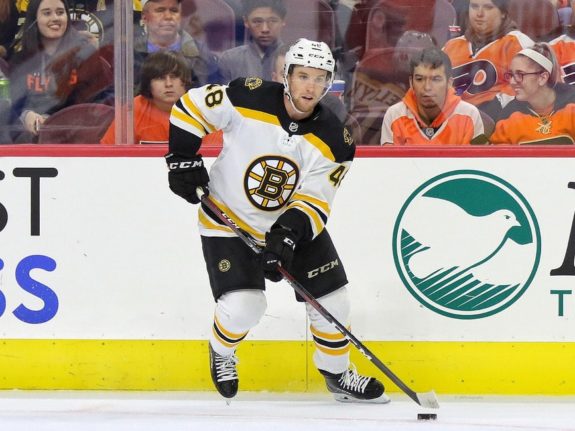 Bottom-six forward Karson Kuhlman re-signed for $1.45 million for two years and Zack Senyshyn is back for one-year at $700,000. Defenseman Jakub Zboril signed for two more seasons for $1.45 million. Kulman, Senyshyn and Zboril should bounce back and forth between the Providence Bruins in the American Hockey League and Boston next season.
Who is New to Boston
Sweeney's biggest free-agent signing to date happened on Oct. 10 when he signed forward Craig Smith. The former Nashville Predators forward has been a 20-goal scorer in five of nine NHL seasons. He will add middle-six scoring for the Bruins.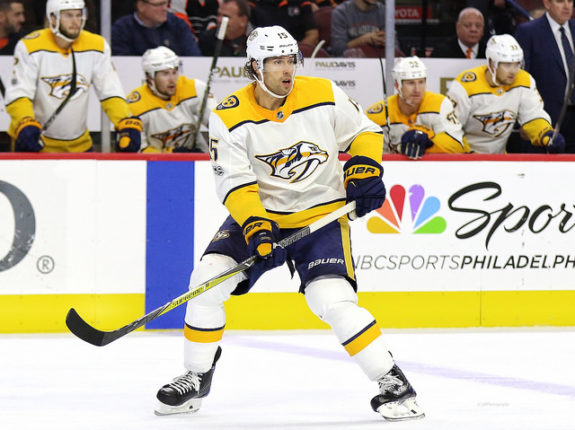 Forward Greg McKegg signed a one-year, $700,000 free-agent deal with the Bruins. Last season with the New York Rangers he had five goals and four assists in 53 regular season games. Sweeney also added goalie depth for the minors with prospects Jeremy Swayman and Daniel Vladar when he signed former Carolina Hurricanes prospect Callum Booth for one year at $700,000.
A Lot of Work Still to be Done
There is still plenty of work that needs to be done by Sweeney and the rest of the front office. Second-line left wing Jake DeBrusk is still an unsigned restricted free agent and captain Zdeno Chara is still undecided if he is returning for a 15th season with the Bruins.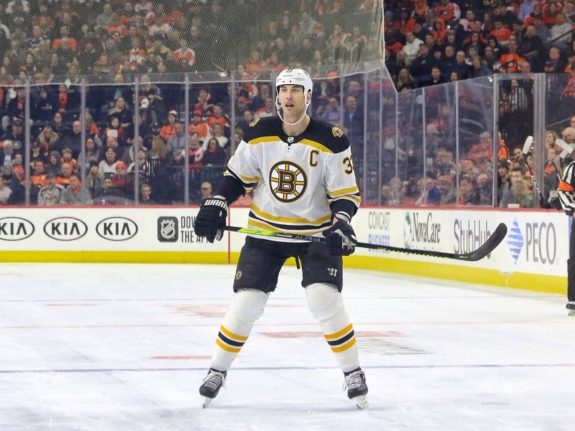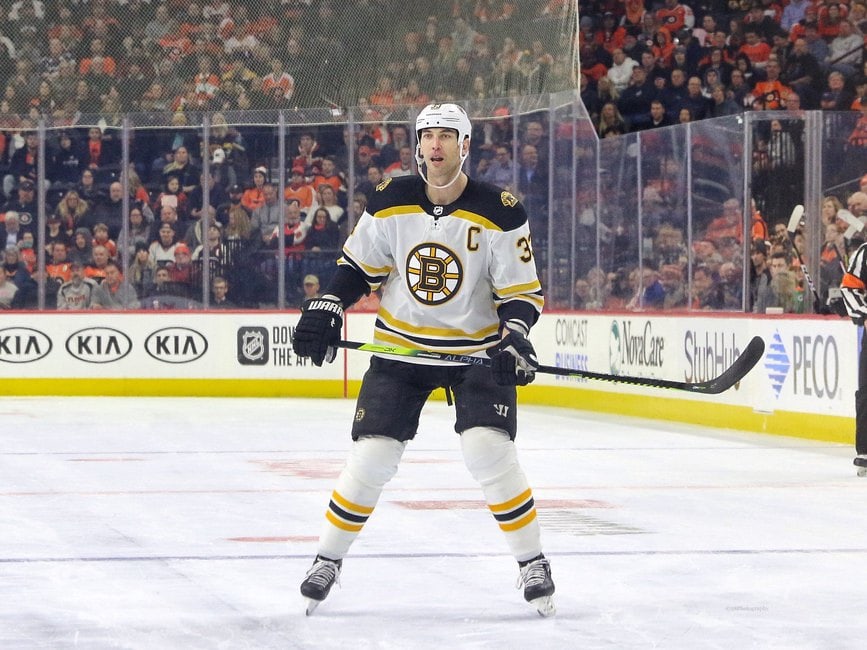 The Bruins have $6,657,686 remaining cap space left. How does Sweeney go about spending that remains to be seen? So far he had passed on forwards Tyler Toffoli, who signed with the Montreal Canadiens, and Taylor Hall, who signed with the Buffalo Sabres. Both of those players would have been welcomed goal-scoring depth.
Former Florida Panthers forward Mike Hoffman is still available and would be a nice addition with the uncertainty of Marchand and Pastrnak's availability to begin the season. Left wing Mikael Granlund of the Predators is a free-agent option if DeBrusk does not come back. On defense, Sami Vatanen is an unrestricted free agent that would bring experience to the Bruins' blue line if Chara doesn't return.
It is possible that the Bruins remaining money goes to re-sign both DeBrusk and Chara. If not, there are still a number of options that are still free agents. Whether it's adding more players through free agency or through trades, there is still work to be done to the Bruins' roster for next season if they want to close between them and the defending Stanley Cup champion Lightning in the Atlantic Division.
---
---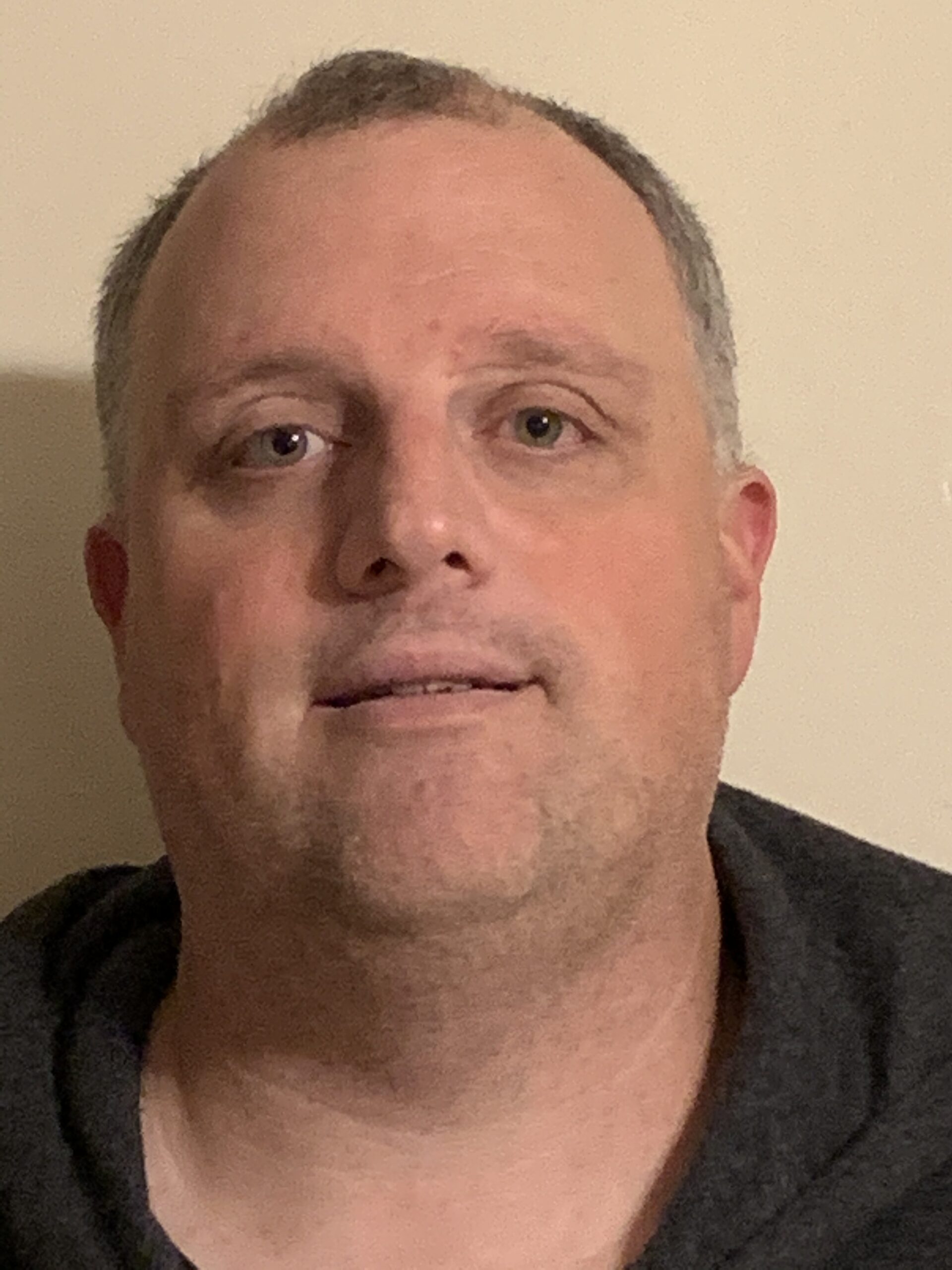 Scott Roche covers the Boston Bruins for The Hockey Writers. A frequent user of the Oxford comma. Scott has been a sports writer for 25 years for different sites and daily newspapers. Writing started out as a hobby, but it has become a passion for Scott over the years.