The Buffalo Sabres have plenty of talented players in the top half of their lineup. Whether it is Jack Eichel, Sam Reinhart, or Rasmus Dahlin, there is a lot of skill for if a game goes into overtime. For whatever reason, the team has not been able to figure out their issues in the extra frame, though, and it has continued this season. After losing to the Washington Capitals and New York Rangers in the shootout and overtime, respectively, the Sabres find themselves with a record of 3-3-2 to begin the 2020-21 NHL season.
I am going to dive into why the team has failed to secure the two points, what players should be on the ice together, and go into the common debate on why the shootout is an inefficient way to end the game even if the Sabres win a lot of matchups in that fashion.
What Is the Problem?
Over the past three seasons, the Sabres have gone to 41 overtimes and have won 22 of them. When looking at the data, 14 of those games went into the shootout, and they won 7 of those. To finish calculating, there have been 27 games that finished in overtime, and they won 15 of those. The numbers suggest that they are a good team, but they haven't had a good start to the season in these matchups, and since these are all divisional games, the extra points matter a lot.
Alexis Lafrenière scored his first NHL goal in the Rangers 3-2 win, and it was off a Jack Eichel misplay that resulted in the 2-on-1 and Colin Blackwell reading the play perfectly. Even the superstars make bad plays from time to time, but there didn't appear to be much communication between the players, and it showed. In the play that resulted in the goal, Brandon Montour is the defenseman and decides to rush up into the offensive zone and hopes for Eichel to make a pass back to create a potential 2-on-1. They attempted that play, and more often than not, Eichel would successfully make that pass.
There appears to be a systems issue when it comes to the overtime structure. Now, Ralph Kruger actually has one of the best coaching systems in the league when it comes to 5-on-5 play. Looking at the chart below, he actually has done a great job at forcing the opposition to settle for the low quality of shots, and the defensive play has been excellent.
Most coaches don't focus as much on overtime in practice, which is understandable. The idea of 3-on-3 is pretty gimmicky, and that is what makes it fun to watch. The reasoning behind changing overtime from 4-on-4 was to make it more entertaining, and there have been plenty of highlight-reel goals scored since it was introduced in 2015.
Related: Buffalo Sabres' Underlying Numbers Show the Team's Bright Side
In my opinion, there are going to be a lot more games going into overtime for this season. Since the schedule is structured for teams to face off in mini-series, they constantly evaluate each other and learn new methods in containing the opposition's attack. The Sabres want to make sure that they are keeping up with this strategizing, leading me to my next point.
What Lineup Combinations Should They Go With?
When facing up against Sidney Crosby, Jack Hughes, and Brad Marchand in overtime, you need to have good options that can contain them and excel in transition. These are three different lines that I have created that I believe work off each other well and would give the Sabres the best chance to win.
Jack Eichel – Sam Reinhart – Rasmus Dahlin
All of these players have had success playing together. Eichel is one of the best forwards in the league at transition play and can lead the rush. As we saw in the game against the Rangers, Reinhart has the vision to feed Eichel the puck from anywhere in the offensive zone.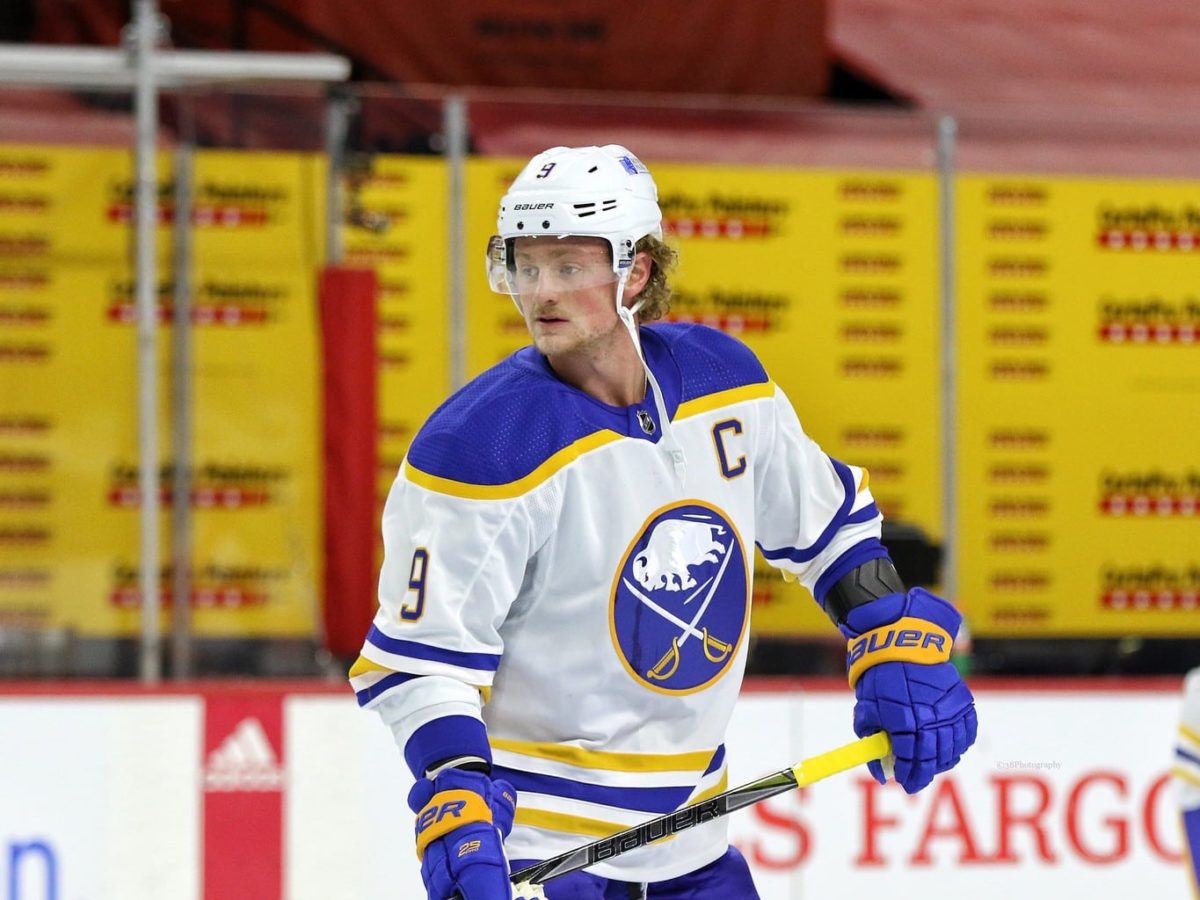 Dahlin is the best defenseman on the Sabres and plays incredibly well with Sam Reinhart in all situations, even better than Jack Eichel. With an expected goals for percentage (xGF%) of 93.73 via NaturalStatTrick, I think it's safe to say that he's pretty good. I believe these players complement each other well, and they should be a regular unit for this team.
Dylan Cozens – Jeff Skinner – Rasmus Ristolainen
This would be a good opportunity for Cozens, as he can play center and showcase his lethal shot. These three players have only played 15 minutes together in all-strength situations, but the results are fascinating. They generated an xGF% of 60.71, and they all bring unique aspects to the table. Jeff Skinner needs to start producing for this team in a bigger way, and his skating abilities would allow him to be the first forward on the cycle.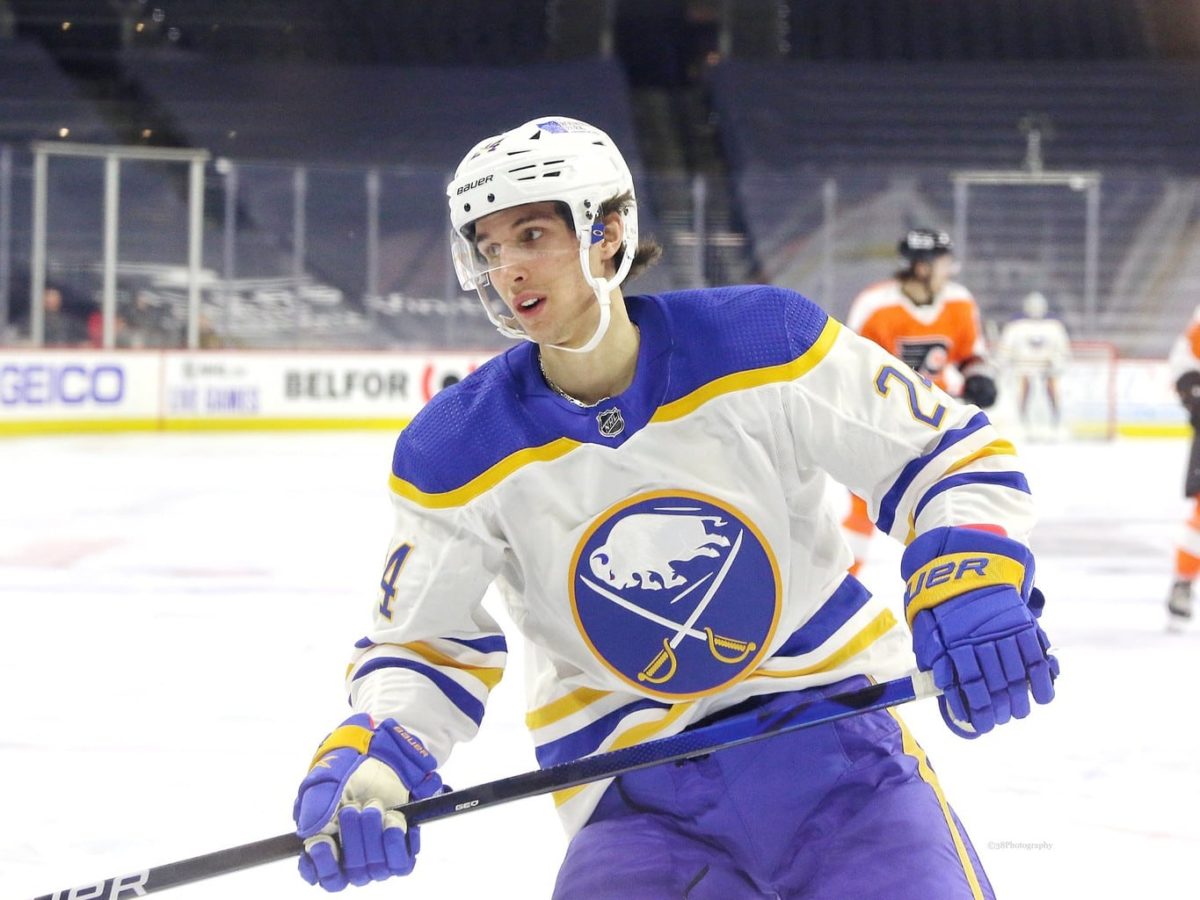 With more ice to work with, and his ability to transition the puck, it would be good to pair him with a player like Cozens. Ristolainen has the speed and passing abilities to create high danger scoring chances off of the cycle. As a second unit, this is a good option.
Eric Staal – Victor Olofsson – Brandon Montour
These three have played a lot together to start the season, just under 30 minutes total. Their Corsi for percentage (CF%) is at 53.85 in all-strength situations, but they aren't the best at creating many chances. They can finish on the ones they do create, though. These are the three best players left out of the remaining options, and this is a unit that could be sneaky and effective.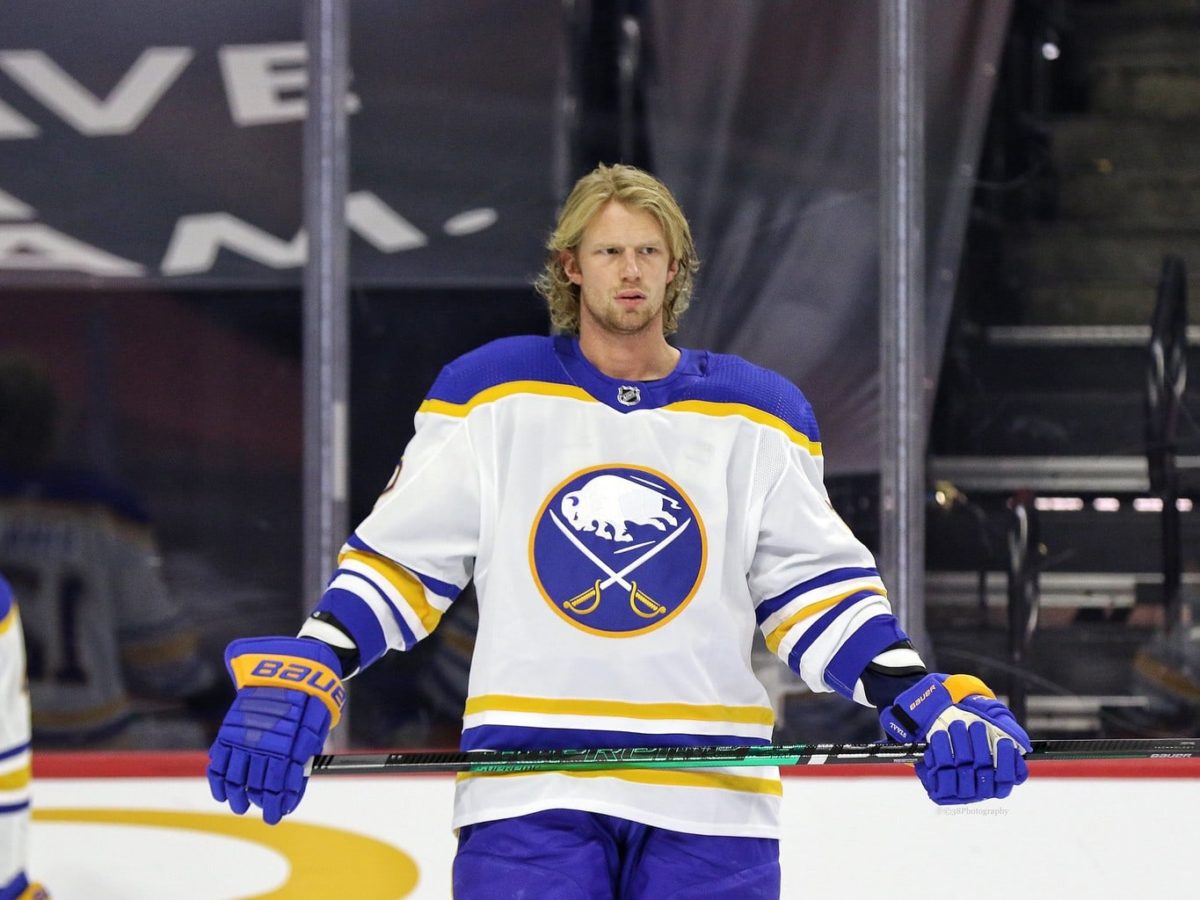 Olofsson is not the best player at 5-on-5 play, but he is a scoring threat and could be dangerous in a situation like this. Staal is still an effective player, and he may not be the fastest, but his vision is good enough that he can feed the puck to Olofsson and Montour and let them lead the rush. I could see it working.
Related: Sabres Prospects: 5 Amerks Players to Watch When the AHL Resumes
Overall, the Sabres have not been the best team in overtime, but they are far from the worst. Even in the shootout, which probably shouldn't even exist, they can win. In my opinion, make the overtime last for 10 minutes and then make it 2-on-2 for five minutes, and 1-on-1 for another five minutes. Let's go crazy.
Revamping the lineup for the extra frame would give the team a fresh look and a higher probability of accumulating more standings. These would also be very fun to watch as a fan.
---
---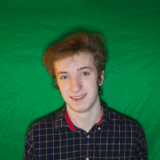 Jordan Jacklin is a freelance writer who covers the Buffalo Sabres here at The Hockey Writers. Jordan is a student at Ryerson's Sport Media program and uses analytics and video scouting to evaluate your favourite players in the game.