In this edition of Sabres News & Rumors, I'll discuss some major successes from this week involving three Buffalo prospects playing overseas; John-Jason Peterka, Arttu Ruotsalainen and Ukko-Pekka Luukkonen.
Peterka Averaging Four Points Per Game in Previous Two Contests
Drafted 34th overall by the Sabres in this year's NHL Entry Draft, Peterka recorded five assists in EC Red Bull Salzburg's 5-3 win over Fehérvár AV19 on Friday. To follow that up, the 18-year-old tallied two goals and an assist in a dominant 10-2 victory over Graz99ers on Sunday. With 14 points (five goals, nine assists) in 11 games played, he currently ranks ninth in the ICE Hockey League, Austria's top professional league. While Peterka's team has only played 11 games, other clubs have played up to 17 matches, making his rank as a top-10 point-scorer even more impressive.
Peterka, a native of Munich, was recently named to Team Germany's roster for the 2021 IIHF World Junior Championship, set to begin on Christmas Day (Dec. 25) at Rogers Place in Edmonton, Alta. This will be his second consecutive World Junior appearance after posting two goals in three games for his country last year. Team Germany will open their tournament against Team Canada, the reigning champions, on Dec. 26.
EC Red Bull Salzburg's next game is a rematch versus Fehérvár AV19 on Tuesday. With eight points in his last two games, Peterka will look to extend his hot streak against the same team he scored five points on this week.
Ruotsalainen Extends Lead as Top-Ranked Skater in Liiga
After his eight-game point streak came to an end on Friday, Ruotsalainen fired back with a pair of assists in Ilves' 2-0 win over KalPa on Saturday. The 23-year-old now holds a four-point lead as the top point-scorer in Liiga with 27 points (16 goals, 11 assists) in 19 games played. He also ranks first in goals with a four-goal lead over Florida Panthers prospect Anton Lundell.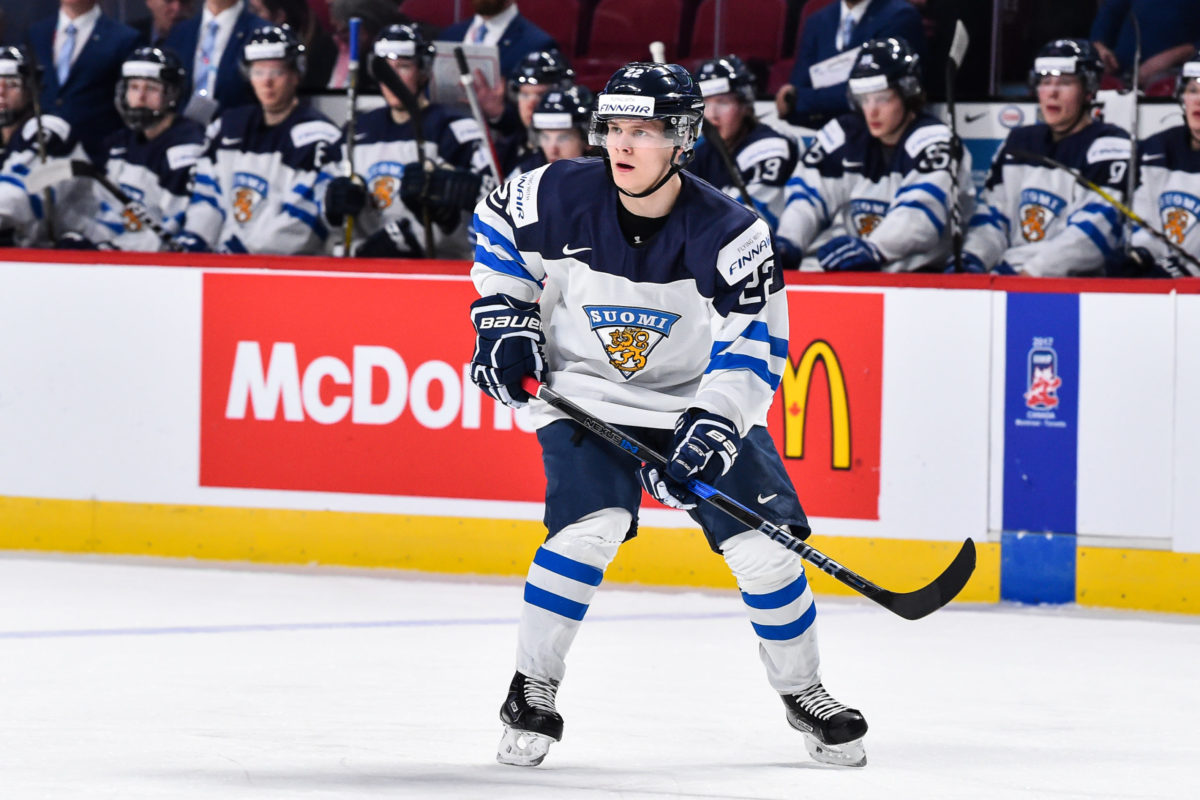 Ruotsalainen's chances of playing with the Sabres this upcoming season continue looking better with each game. In his last 10 games, he has tallied an admirable 19 points (nine goals, 10 assists), averaging just under two points per game. Eight of those previous 10 matches have been multi-point games. The Oulu, Finland-native continues to prove time and again that he is ready to take the next step in his career. At this point, it would be shocking if Ruotsalainen isn't donning royal blue and gold next season.
Ilves' next game is scheduled against Kärpät on Tuesday. This will be Ruotsalainen's first match of the season against the seventh-ranked club as he enters what could be his final month in Liiga prior to becoming an NHL player.
Luukkonen Becomes a Top-Three Goaltender in Liiga
The Sabres' goaltender of the future put on another spectacular display Saturday, recording a .960 save percentage (SV%) in TPS' 4-1 win over Ässät. Turning aside 24 of 25 shots in the game, Luukkonen now ranks third among Liiga goaltenders with a .916 SV% in 11 games played.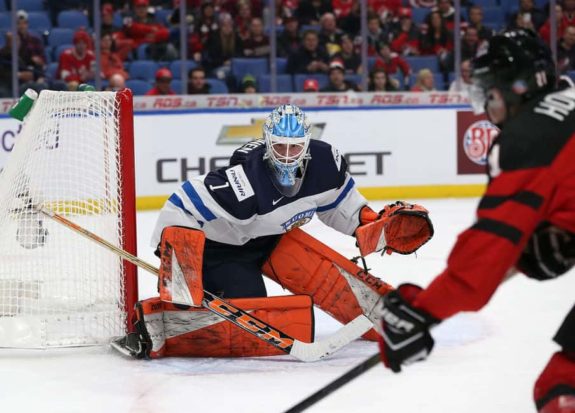 Luukkonen's loan to TPS is currently set to expire on Dec. 18, but may be extended further if the Sabres decide to keep him in Finland until the start of the AHL season, currently planned for Feb. 5, 2021. He is likely to suit up as a full-time starting goaltender for the Rochester Americans in what may be his final minor-league season before stepping into the NHL. His recent performance in Liiga looks highly promising for the future of the Sabres' crease.
TPS' next game is scheduled against Jukurit on Thursday. Luukkonen defeated the 12th-ranked club 4-1 earlier this season with a .941 SV%, stopping 16 of 17 shots faced. If named as the starter, he will continue chasing the No. 1 goaltending spot in Liiga, currently held by Anaheim Ducks prospect Lukas Dostal (.941 SV%).
As Sabres prospects continue making headlines overseas, Buffalo's pipeline of young players appears stronger than ever in recent memory. Peterka, Ruotsalainen and Luukkonen are on a mission to prove themselves as future Sabres stars, and so far they are doing just that.
---
---