With the 2021 IIHF World Junior Championship completed and teams wrapping up training camp, the 2020-21 NHL season is officially here. A number of the game's brightest young stars went straight from Edmonton to their respective camps for an extremely abbreviated visit.
The Buffalo Sabres welcomed two such players who competed in the World Junior tourney, as Canadian teammates and back-to-back first-round picks Dylan Cozens and Jack Quinn were added to the team's roster on Wednesday, Jan. 6, and made their first appearance at camp on Friday.
Both Cozens and Quinn are coming off a thrilling run for Canada at the World Juniors, but they're hardly the only Sabres prospects who played well. The performances of Buffalo's brightest young names ought to give fans plenty of reasons for optimism that the team has multiple building blocks for the future.
Dylan Cozens, Canada
Were it not for Anaheim Ducks prospect Trevor Zegras' heroic performance for the United States, we'd be talking about Cozens as the tournament's most outstanding player.
The 2019 seventh-overall pick was arguably the best player on what looked like an all-time great Canada team, scoring eight goals and 16 points in just seven games while also donning the "C" after Chicago Blackhawks prospect Kirby Dach broke his wrist.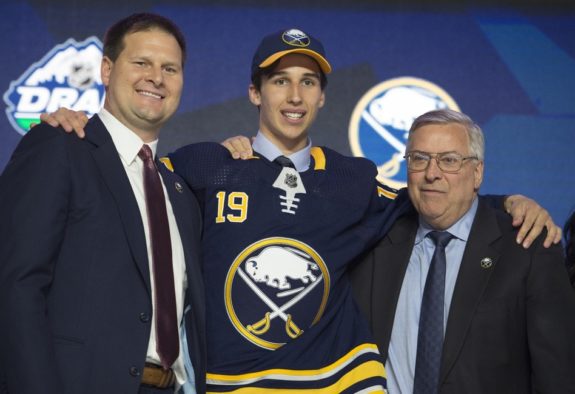 Canada eventually fell to the U.S. in a stunning 2-0 gold medal game defeat, but Cozens did nothing but cement his status as one of the game's elite prospects.
"Cozens ascended in this event, consistently Canada's best game-to-game player. As good as he is, that's almost even more impressive given how much high-end talent was on the Canadian roster. He dominated camp, he dominated round robin, and he dominated the medal round until the gold-medal game. He took good lanes and won his races, he got to the inside with his speed on the puck in transition, and he consistently showcased dangerous offensive zone skills, including an improved shot. It was a tournament for the ages, save the silver medal."

Scott Wheeler (from 'Wheeler: My 2021 world juniors all-star ballot, MVP pick, risers, and fallers', The Athletic, 1/6/2021).
The next step for Cozens will be making his NHL debut, something that could very well happen on Thursday night when the Sabres host the Washington Capitals in the season opener. On a team desperate to finally get back to the playoffs, the 19-year-old could be a major X-factor.
Jack Quinn, Canada
There was plenty of grumbling among fans when the Sabres took Quinn eighth overall in the 2020 Draft. While the young sniper was coming off a 52-goal campaign in 2019-20 for the Ottawa 67s, many felt there were better options available at that spot, specifically his former teammate Marco Rossi.
But Quinn played well for Canada on their run to the silver medal: he scored just one goal but notched four assists for five points in seven games. There are still concerns about whether his skating ability will translate to the NHL, but the Sabres clearly think highly of him — so highly, in fact, that they added him to the team's taxi squad on Tuesday.
There were a number of possible landing spots for Quinn this year: back to the OHL? Rochester? Europe? But with the decision to place him on the de facto practice squad, it's clear that he could be making an impact in Buffalo much sooner than expected.
J.J. Peterka, Germany
On the opposite end of the spectrum from Quinn, Peterka was seen as a steal when the Sabres traded up to the 34th overall pick to select the young German in the 2020 Draft.
He did nothing to make them regret that decision at the World Juniors. Playing on a line with third overall pick Tim Stuetzle, Peterka recorded four goals and 10 points in just five games, including a goal and an assist in Germany's showdown against Canada.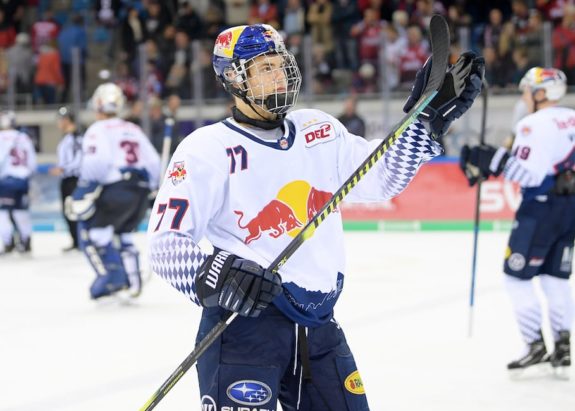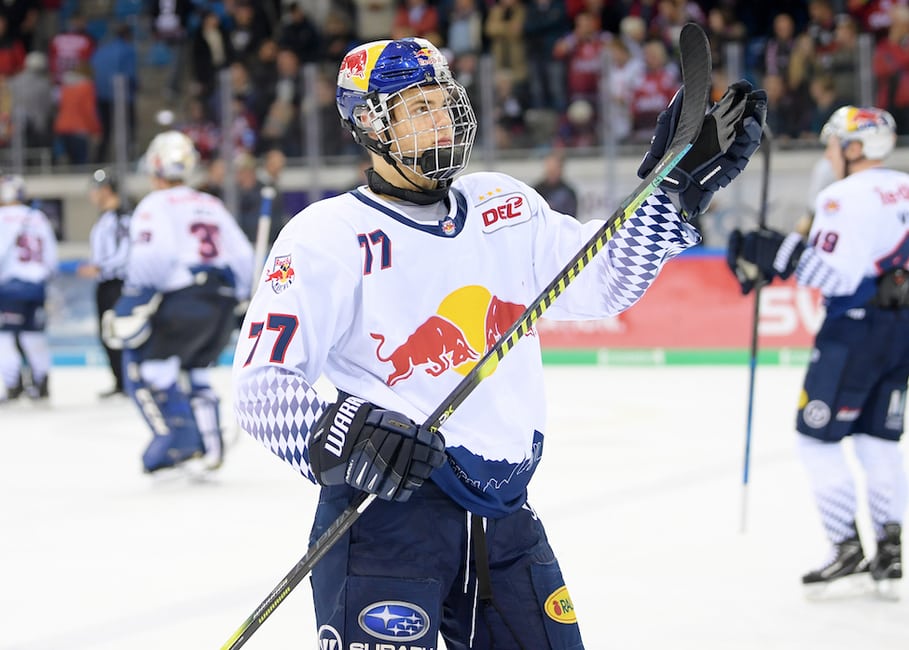 Rather than being overshadowed by his highly-regarded countryman, Peterka showed he belongs in the same conversations as a prospect. While no one expects him to be a star like they do with Stuetzle, there's no reason to think that he can't develop into a solid top-six forward.
It may take longer for Peterka to reach Buffalo than Cozens and Quinn, but maybe not that much longer.
Ryan Johnson, USA
Only one Sabres prospect actually went home with a gold medal, and that was Johnson, the team's 31st overall pick from 2019.
Seen as more of a project with a lower ceiling than the three names above him, Johnson had a strong World Juniors performance himself. He scored a goal and four points in seven games and played more than 16 minutes against Canada in the gold medal game, contributing to the Americans' brilliant defensive performance in the shutout victory.
Part of a very crowded pipeline of young defensemen in the Buffalo system, Johnson is back at the University of Minnesota to play his sophomore season for the Golden Gophers. He's already making contributions to one of the best teams in the country.
Sabres fans have been teased by great performances from prospects at the World Juniors only to see those same players struggle at the NHL level (see: Mittelstadt, Casey). It's highly unlikely that Cozens, Quinn, Peterka, and Johnson will all become impact NHL players.
But the promise that all four showed on the world's biggest amateur stage shows that they each have it in them to take the next step. If that's the case, and you consider the young talent already on the Sabres' roster, the future in Buffalo could look very bright indeed.
---
---
Born and raised in Buffalo, NY, Nick has a Bachelor's degree in history from Boston University and a Master's degree in journalism from Syracuse University. He interned at Little League International where he covered the Little League Baseball World Series. Nick then spent over three years as a newspaper sports reporter and editor at the Bradford Era in Bradford, PA and the Daily Freeman in Kingston, NY. He is currently living in Buffalo where he is still holding out hope for a Bills Super Bowl and/or Sabres Stanley Cup.