Anze Kopitar has enjoyed a storied NHL career. With the Los Angeles Kings, he has won two Stanley Cups, two Selke Trophies, and a Lady Byng Trophy. Recently, he added an Emmy to his trophy case for a hockey-related promo. However, he can hit numerous individual milestones in 2020-21, which will further cement his esteemed legacy.
1,000 Points
This is the biggest milestone Kopitar could hit in 2020-21, but it may be the most elusive. Heading into the season, he has played in a total of 1,073 games and has produced 950 points. To produce 50 points in 2020-21, he'll probably have to skate in all 56 games and he'd have to have a 0.89 points per game (P/GP) average if he plays the entire season.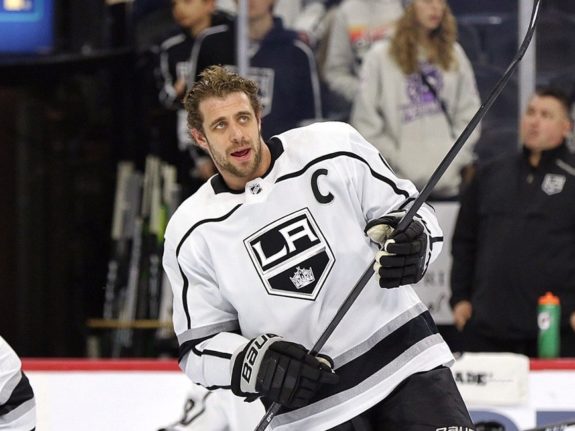 Throughout the past five seasons, Kopitar has hit a 0.89 P/G twice. These came in 2015-16 (0.91 P/G) and in 2017-18 (1.1 P/G). He nearly hit it last season, as he posted a 0.885 P/G (which rounds up to 0.89), but this would put him at 49.56 points in 2020-21, right at the cusp of hitting 1,000 career points. If Kopitar slightly improves his offensive play from last season, he definitely has a good shot at hitting this milestone (provided he doesn't suffer injuries).
Top 100 in All-Time Points
Kopitar should easily achieve this in 2020-21. Currently, famed two-time Norris Trophy winner and seven-time Stanley Cup champion Larry Robinson ranks 100th all-time in points with 958. Robinson, known as "Big Bird," won his Cups as a player with the Montreal Canadiens, before heading to LA to finish off his career. He later became LA's head coach for a number of seasons.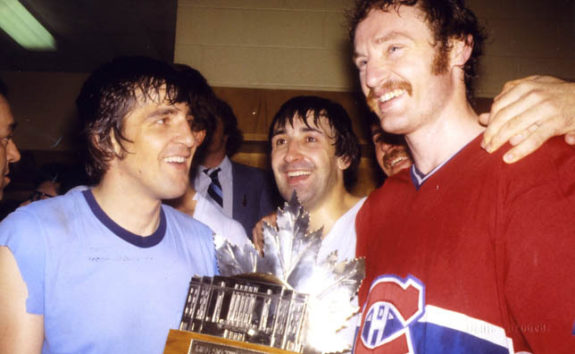 Kopitar's 950 points are only eight less than Robinson put up in his 20-year NHL career. Provided Kopitar doesn't have a season-ending injury within the first 10 games of the season, he should easily etch himself as a top-100 point producer of all-time. Potentially, he could reach 91st all-time in points, as he needs 39 points to tie Paul Kariya for said spot.
LA Kings Accolades
Kopitar should reach a number of LA Kings' accolades in 2020-21. He's five games away from surpassing Luc Robitaille for third all-time in games played as a King, and he is 39 games away from passing Dave Taylor for second.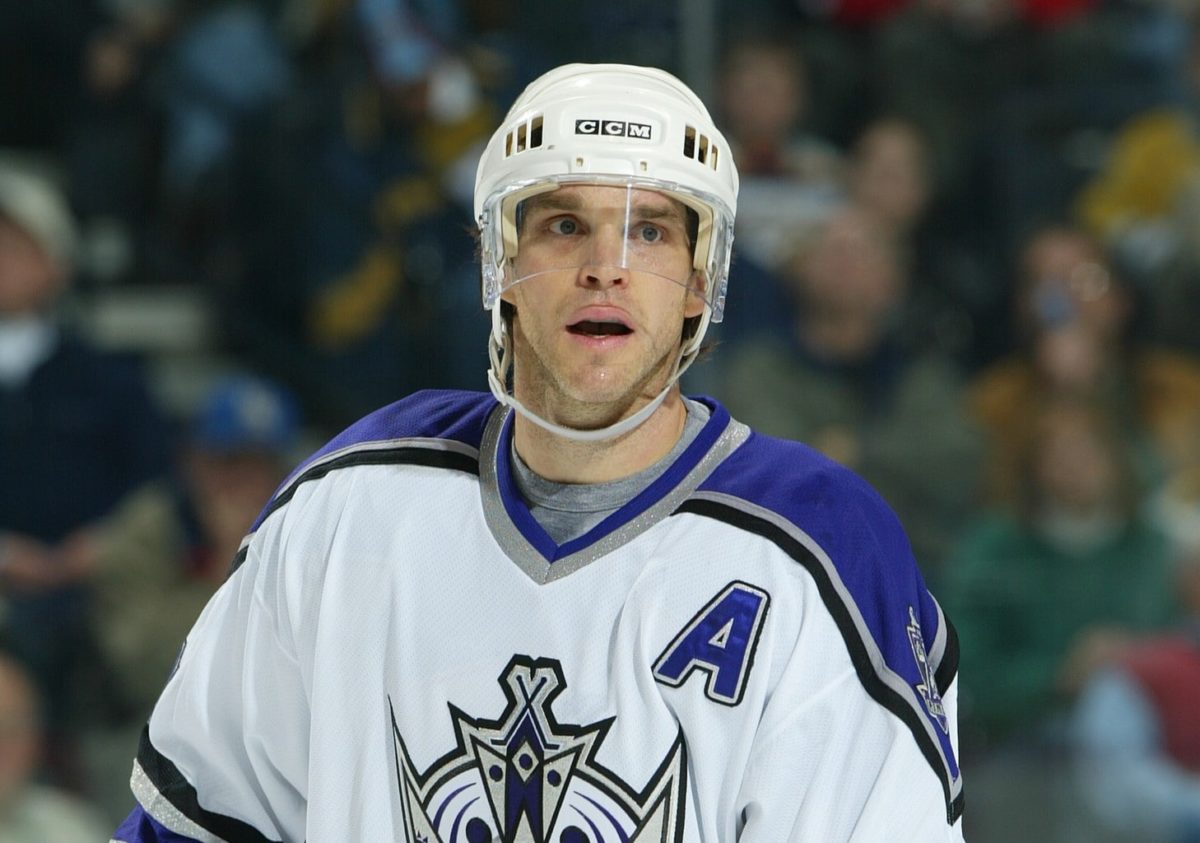 He's 21 assists behind Taylor for third in Kings' history, meaning he should reach this historic landmark. His career plus/minus of plus-76 ranks seventh amongst Kings, however, he could realistically leapfrog to third if he posts a plus-10 ranking. Kopitar could also move to fourth all-time in the team's power-play goals, provided he scores five to bypass Bernie Nicholls and has one more than Dustin Brown.
Related: Revisiting Wayne Gretzky's Time With the LA Kings
If Kopitar manages to score a single hat-trick in 2020-21, he'd move into a three-way tie for eighth in the category with Charlie Simmer, a member of the famed Triple Crown Line, and Jimmy Carson, a high-scoring second-overall pick who was the main piece in the Wayne Gretzky trade. Kopitar's last hat-trick came on March 22, 2018, against the Colorado Avalanche during his 92-point campaign.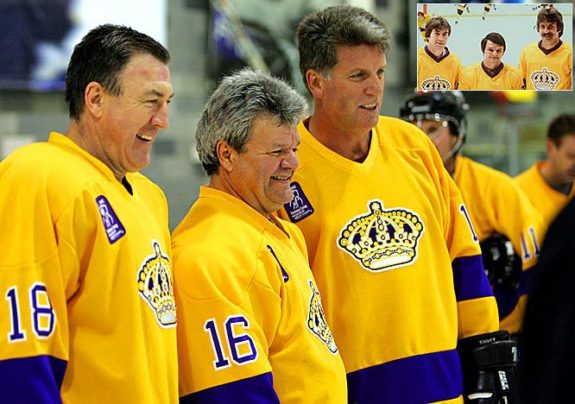 Although it's very unlikely to happen, two hat-tricks would tie Kopitar for sixth in the team's history. It would tie him with The Great One, Wayne Gretzky, and potentially Kopitar's longtime teammate Dustin Brown, provided he does not net a hat-trick of his own during the season.
An Exciting Season Awaits
Kopitar is bound to have an exciting season not just for himself, but for fans of the Kings. He's set to hit numerous milestones, which should be fun for him to do and for fans to watch. If the Kings manage to make the playoffs as they intend to, it would be icing on the cake.
Stats per QuantHockey & Hockey Reference
---
---