Following a difficult season, the San Jose Sharks are preparing to undertake one of the most intriguing offseasons in franchise history. They have begun a full-scale rebuild for the first time, and there is likely a long road ahead before they return to title contention. The front office and coaching staff have their work cut out for them this offseason and will begin the unenviable task of revamping a team in a difficult position. Thankfully, there are clear steps they can take to start guiding the organization in the right direction. Here are four tasks for the Sharks to accomplish that can make the 2023 offseason a success.
Have A Strong Draft
A good showing at the 2023 NHL Entry Draft on June 28 and 29 isn't unique to the Sharks by any stretch. All 32 teams want to draft well every year. But this could be a particularly pivotal draft for San Jose. With the Sharks holding the league's fourth-best lottery odds, they have a 9.5 percent chance to secure the top pick and a 9.8 percent chance of winning the second pick.
Related: 4 Strange Facts About the 2023 NHL Draft Lottery
Of course, the higher the Sharks' pick lands, the higher their chances of adding a generational prospect such as Connor Bedard. But regardless of where it lands, they need to use it and all of their other selections as a starting point for a rebuild. The best seasons in franchise history have been anchored by homegrown players, and this year's draft is a great opportunity to build up that core once again.
Develop Young Players
Training camps, exhibition games and other offseason game opportunities can serve to accomplish different tasks for different teams. For the Sharks, they will be entirely about developing the team's young up-and-coming players.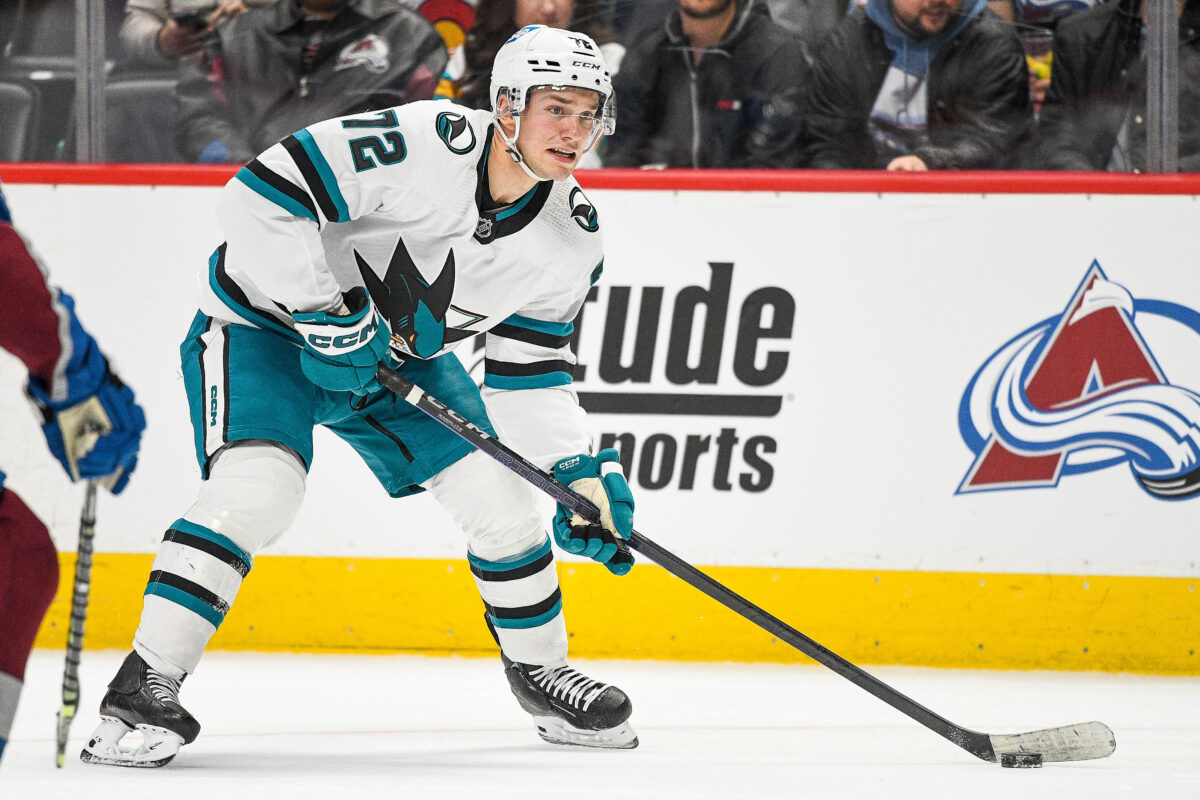 Towards the end of the season, the Sharks gave looks to a number of prospects to see how they might fare at the NHL level. These players included William Eklund, Henry Thrun, Danil Gushchin and Martin Kaut. All of them showed promise and offered hope for the contributions they could potentially make for the big club on a long-term basis. But all of them still need time to develop and progress, and this offseason and preseason will be essential in doing so. Whether it's in training camp, a prospect tournament such as the Rookie Faceoff, or any other chance the young players have to take the ice, this offseason will see the San Jose developmental coaches counted on like never before.
Clarify Goaltending Situation
No position for the Sharks is more nebulous than goaltending. San Jose had two full-time goaltenders in 2022-23, but James Reimer is unlikely to return next season, and Kaapo Kahkonen hasn't shown the skill necessary to be a number-one goaltender and is likely better suited to be a backup.
---
Latest News & Highlights
---
The Sharks must begin the 2023-24 regular season with a clearer and more permanent goaltending picture. This could take many forms. The team could develop a prospect, draft the goalie of the future, make a trade, or sign a free agent. But one way or another, they cannot properly rebuild without a backstop who will be with the team for several years, and they need to find that netminder sooner rather than later.
Explore the Possibility of Trading Erik Karlsson
Defenseman Erik Karlsson just completed the best offensive season of his career, and his trade value will likely never be this high again. Several teams closer to contention than the Sharks may be interested in his services. And simply put, the Sharks have to at least look into what a trade of Karlsson might bring back.
Given the size of Karlsson's contract and the salary retention that would be a part of any trade, this would not necessarily be an easy deal to work out. But for the purposes of salary cap relief, building up assets, and freeing up a spot for a young defenseman, the Sharks have to consider making a trade happen.
As with the rest of these moves, a Karlsson trade will not turn the Sharks into contenders or even a playoff team immediately. But if the Sharks successfully execute all four efforts, they can begin their rebuild on the right foot and hit the ground running on a much longer process.