After a bumpy road to find steady playing time, Colin White is starting to show that he has found some consistency and stability as the Ottawa Senators try to find their rhythm. 
White was selected 21st overall in the 2015 NHL Draft. He has participated in IIHF events with Team USA, earning three gold and two bronze medals across the junior and senior levels. As a member of Team USA at the 2014 IIHF World U17 Hockey Challenge, White set a USA record of 18 points in only six games. At the junior level, he totaled 26 goals and 42 points in only 27 games. In the NHL, however, White has struggled to fill the expectations to justify his paycheck.
Struggling to Meet Expectations
Before the 2017-18 season, White looking forward to starting his season with the Senators, but hit a roadblock in his NHL development with a wrist injury. This would be a factor in White's lack of confidence on the ice. There wasn't an automatic click for White's playing success as in seasons to come – White didn't have that confidence or presence on the ice that would be expected of him as a prospect.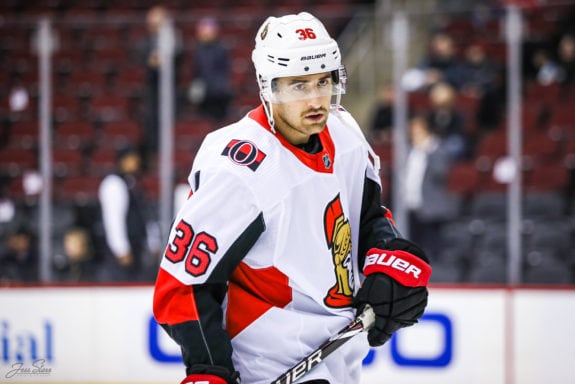 White's consistency issues didn't stop the Senators from locking down the first-rounder. On Aug. 21, 2019, White signed a hefty six-year, $28.5 million contract with the Senators. White was even the club's No. 1 centre in the 2019-20 season opener.
The Senators expected White to play the role as a trusted and consistent centreman, which he just couldn't put together. After training camp before the 2021 season, Senators' head coach DJ Smith announced that White would be a healthy scratch for their season opener against the Toronto Maple Leafs.
Finding His Footing
Since getting the chance to play later on in the Toronto series, White has accumulated six goals this season in 21 games. Last year, White played 61 games, scoring only seven goals. His next goal this season would put him at a tie with his previous season total, with only one-third as many games played.
White's effort in recent games is exemplary. He is going after the puck with ambition and confidence, is able to make clean passes, and he is able to handle himself in high-pressure situations that come with being in the competitive North Division. 
What Should the Senators Expect From White?
White's recent success shows that he is capable of what people expected from him. The Senators paid him for a reason, and it's starting to make sense why.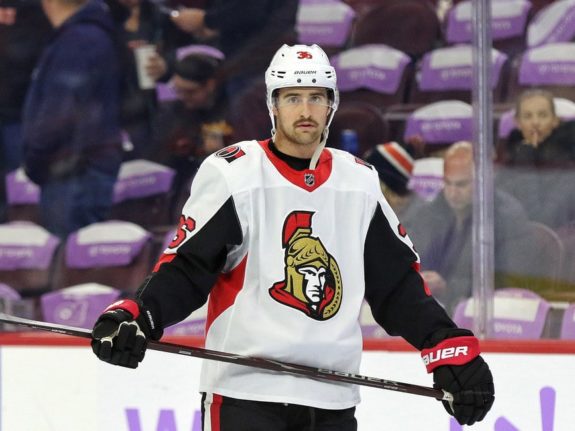 Derek Stepan sustained a season-ending injury during the Senators' 5-4 shootout win over the Montreal Canadiens on Feb. 23, which was described by general manager Pierre Dorion as a damaged labrum caused by the dislocation of his left shoulder. Stepan is expected to undergo a procedure that would make him unable to return until 2021-22.
With Stepan injured, there is a spotlight on White again. He must channel his recent success to be able to produce opportunities and plays to keep the Senators on track for season turnaround.
---
Latest Senators Content:
---
In the last three games against Calgary, White had four goals. In the series, White seemed confident and was able to use his newfound confidence to play successfully and find the back of the net. The confidence shown in this series is something to look for when the Senators visit the Flames in Calgary for their next two games this Thursday and Sunday. 
Putting all the pressure aside, White's recent success could just be that he's feeling comfortable with his teammates. Despite their record, the Senators are admirable in their ability to produce seamless chemistry and communication between players.
With a team with chemistry as much as the Senators have, White's success lining up with the recent success of Drake Batherson isn't that surprising. When someone on your team is just finding the back of the net, game after game, it fuels a team as a whole, all of which could be the push that the Senators need to turn around their season and grow as a young team.
---
---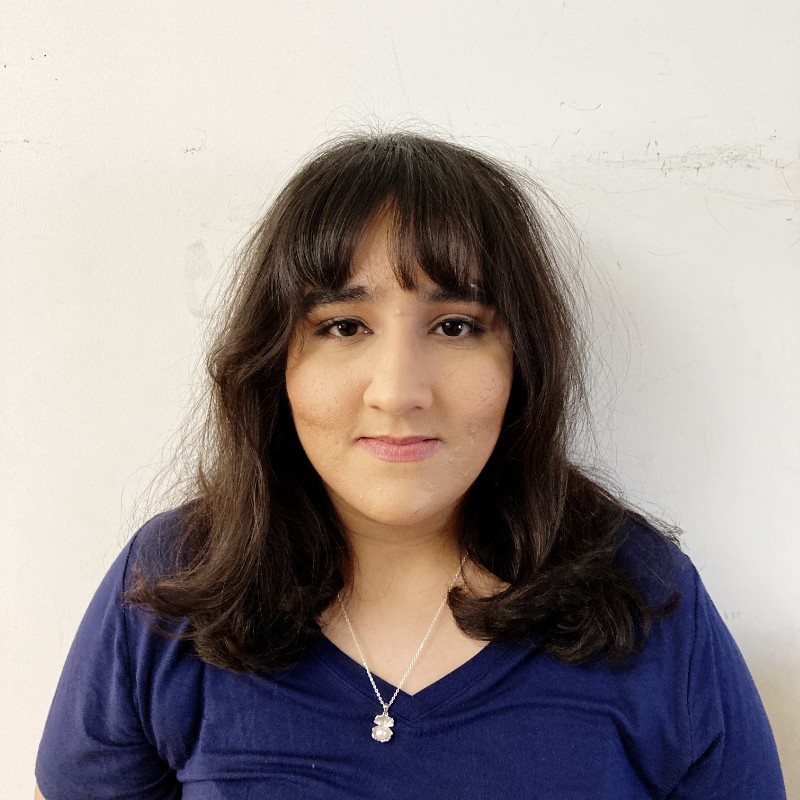 Covering the Ottawa Senators here at The Hockey Writers. I am a journalism graduate student at Ryerson University in Toronto, Ontario. I previously covered University of Toronto Varsity Blues hockey.