For the first time in franchise history, the Ottawa Senators did not name a captain for the 2018-19 season. More than 800 days and 135 games later, they still haven't — and there are no plans to choose one for the 2020-21 season.
This is not uncommon in the NHL; as of the last day of November 2020, four other teams have not yet chosen a player to don the "C" this upcoming season, but all are likely closer to naming one than the Senators.
The next captain of the Detroit Red Wings seems like a forgone conclusion, and all signs point to a decision being made before the season begins. The New Jersey Devils traded their most recent captain, Andy Greene, just before last season's trade deadline. General manager Tom Fitzgerald had his interim tag removed and Lindy Ruff was hired to be New Jersey's head coach in July; they understandably need time to evaluate the team's leadership dynamic.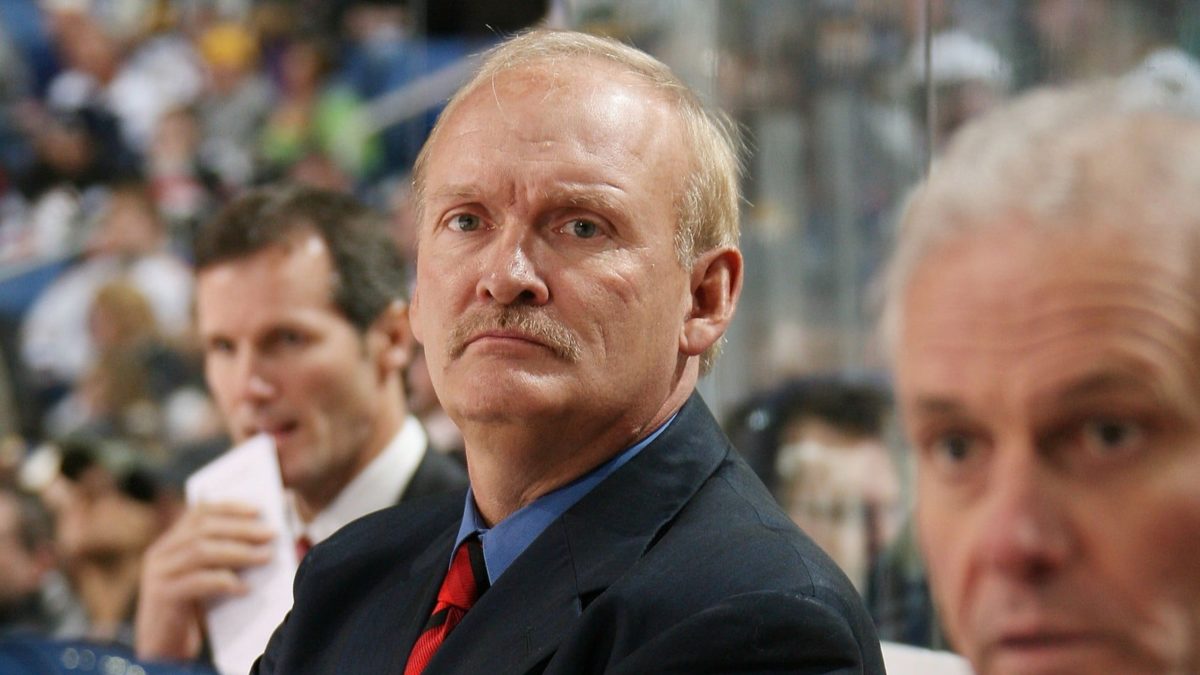 The Vegas Golden Knights continue to search for the right fit to wear the first "C" in franchise history; head coach Pete DeBoer confirmed that announcement will be made ahead of the 2020-21 season. The New York Rangers have not filled their vacant captaincy since trading Ryan McDonagh to the Tampa Bay Lightning, but a former Senator is one of their leading candidates.
So, what's the hold-up in Ottawa?
Changing of the Guard
It's trendy to reference the "treadmill of mediocrity" in sports these days; the belief that it's better to be a great team or a terrible team, rather than a middling franchise constantly fighting for one of the final playoff spots. It isn't without merit — building through the top of the draft provides teams with cost-controlled assets and the potential to add franchise-changing talent.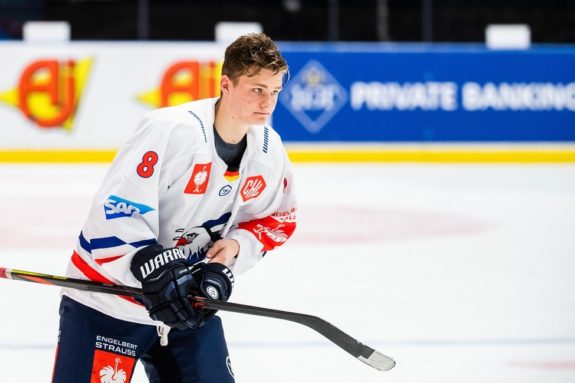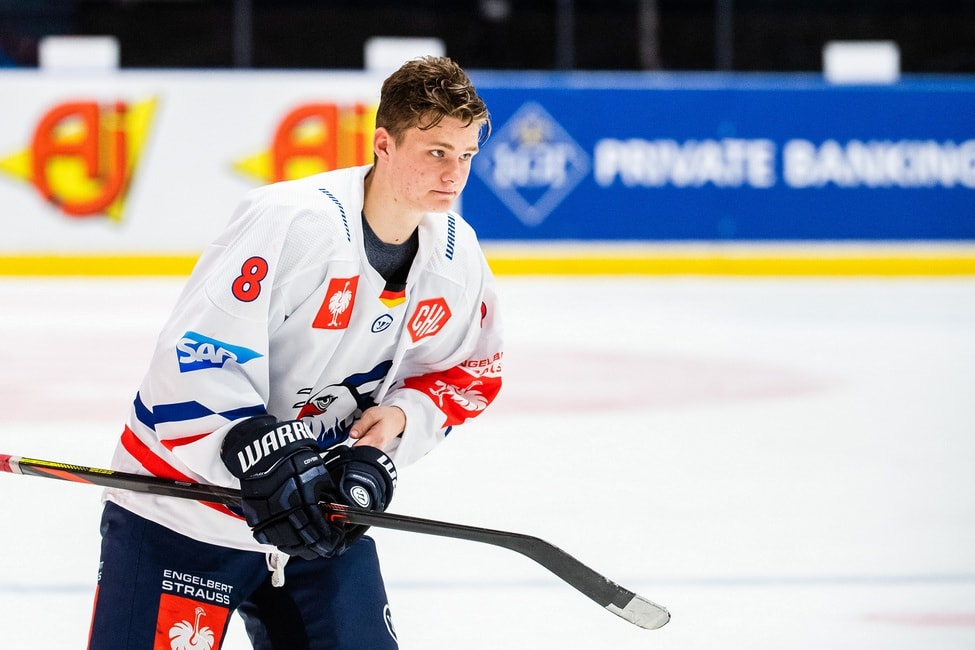 Ottawa took that belief to the next level with their latest rebuild, overhauling their entire roster after losing to the Pittsburgh Penguins in the 2017 Eastern Conference Final. Thomas Chabot is the only current player to suit up in more than 200 games for the franchise.
That's one of the sacrifices teams make when they commit to extreme turnover — it's hard to discern the leaders in a room that's constantly occupied by new faces. After a busy offseason that added even more new players to the fold, the Senators may finally be ready for some consistency.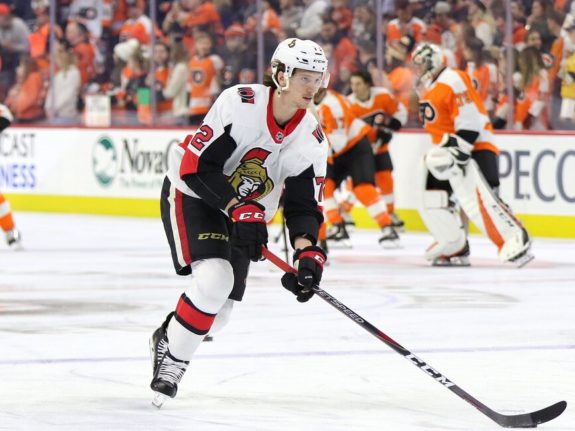 That doesn't necessarily mean the vacancy will be filled this season. In fact, the Senators have no plans to address the captaincy anytime soon.
"It's not going to happen this season… as of right now we're not planning on it. We're going to transition some of the younger guys into a leadership role. I think everyone knows Chabot and Tkachuk are the guys pushing from the bottom. I don't see that happening this year. I see more of a group mentality where you're going to have to have people with leadership up front and leadership on the back end. Part of being a young team is maybe the coach has to be a leader maybe for one more year."

Senators head coach D.J. Smith
D. J. Smith mentioned multiple frontrunners who have already established themselves as key pieces of the Senators' present and future. Is there any benefit to waiting?
Many Forms of Leadership
Leadership is one of those intangibles that is difficult to quantify. Most teams that play a season without choosing a captain are in a transitional period and likely waiting for a clear leader to emerge from a collection of new players.
| | | |
| --- | --- | --- |
| Team | Win Percentage Without a Captain | Win Percentage in the First Year With a Captain |
| Florida Panthers | 2011-12: 57.3% | 2012-13: 37.5% |
| Columbus Blue Jackets | 2012-15: 55.9% | 2015-16: 46.3% |
| New York Rangers* | 2013-14: 67.5% | 2014-15: 68.9% |
| Montreal Canadiens | 2014-15: 67.1% | 2015-16: 50% |
| San Jose Sharks | 2014-15: 54.3% | 2015-16: 60% |
| Edmonton Oilers | 2015-16: 42.7% | 2016-17: 62.8% |
| Carolina Hurricanes | 2016-17: 53.1% | 2017-18: 50.6% |
| Toronto Maple Leafs | 2016-19: 61% | 2019-20: 57.9% |
| Arizona Coyotes | 2017-18: 42.7% | 2018-19: 52.4% |
| Buffalo Sabres | 2017-18: 37.8% | 2018-19: 46.3% |
| Vancouver Canucks | 2018-19: 49.4% | 2019-20: 56.5% |
Comparing the regular season success rate of teams who play with a vacant captaincy to their first year with a new captain in the past decade.
*Teams who traded their captain mid-season. (Created by David Crosby)
In these 11 instances over the past 10 years, the team's record improved six times in their first year with a captain in place, but their record was worse on five occasions. While this doesn't take into account the addition or subtraction of players on the roster, coaching changes, or progression of player performance, it is interesting to note franchises have not performed significantly better with a captain in recent years.
Five teams with vacant captaincies have not yet named a replacement or completed a season with a captain in place, so they were excluded from this list. Notably though, the Golden Knights have not had a captain in any of their first three seasons; they lost in the Stanley Cup Final in their expansion year, and amassed a record of 133-80-22 (61.3%) across those seasons, qualifying for the playoffs in each one.
The 2013-14 Rangers arguably improved after trading Ryan Callahan to the Tampa Bay Lightning at the trade deadline. With Callahan as captain, New York won 55.65% of their games to begin that season; after the trade, they won at a rate of 67.5% for the remainder of the regular season, and went on a 12-8 run in the playoffs before losing to the Los Angeles Kings in the Stanley Cup Final.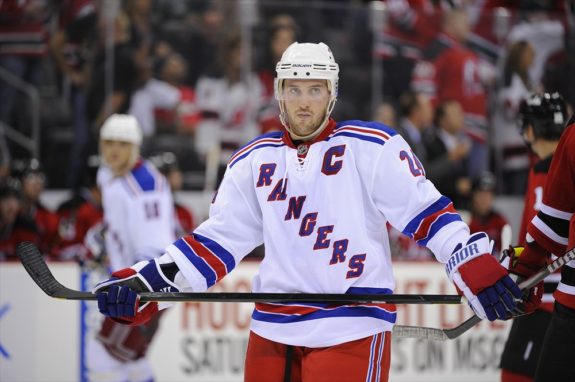 Maybe Smith and the Senators are on to something; these numbers suggest the absence of a captain can be overblown if the coaching staff, assistant captains or other non-elected players can provide the necessary leadership for a team to succeed.
An Endorsement of Nobody
Throughout Justin Williams' illustrious career, he provided stability, production and leadership to multiple teams, many of which went on to win the Stanley Cup. During a recent appearance on Episode 307 of Spittin' Chiclets, Williams provided some interesting comments on the 2017-18 Carolina Hurricanes' decision to make Jordan Staal and Justin Faulk co-captains.
"It was a weird situation… I don't know if I've ever had co-captains [in my career] before. They made Faulk and Staal the home captain and away captain. It was like an endorsement of nobody. We don't really think you're the guy, but we're not really sure you're the guy; let's just give it to both of you and we'll see how it goes. It was just an awkward thing. Those guys are both great leaders and either one of them would've been a great pick; but to pick nobody instead of somebody, it was weird."
The Hurricanes struggled that season, failing to qualify for the playoffs with a 36-35-11 record. When Williams was named captain the following season, Carolina improved their record to 46-29-7, making it all the way to the Eastern Conference Final.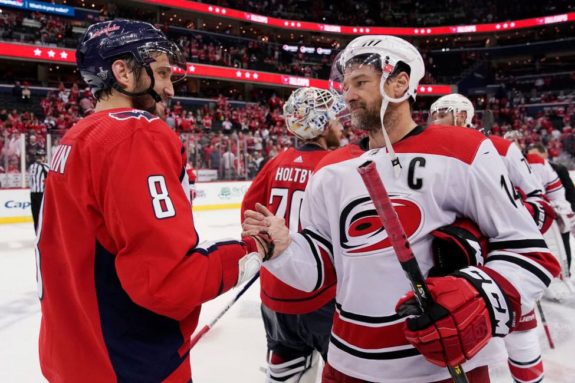 And maybe this is the situation Ottawa is trying to avoid. While there are worthwhile candidates on the roster, it's possible neither Tkachuk or Chabot have established themselves as the unquestioned leader in the room. The Senators could be waiting for one of them to seize that role, rather than splitting the duties and creating an awkward situation.
Dark Horse Candidates
Then again, maybe Ottawa believes their future captain isn't on the roster (yet). The Senators made two potentially franchise-altering selections at the top of the 2020 NHL Draft, and both could be considered intriguing options to lead the team in the future.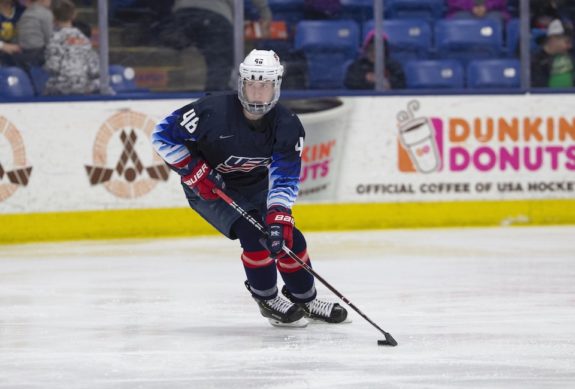 Jake Sanderson served as captain for the U.S. National Team Development Program's U17 team in 2018-19, and wore the "C" again for the U18 team last season. He'll play a key role for the University of North Dakota Fighting Hawks this season; they are the current favorites the win the NCAA Championship, and his experience could provide the boost the Senators need to reach the next level.
Third-overall pick Tim Stuetzle might be an unlikely candidate at first glance, but the German phenom has played with men and against older competition for much of his young career, and boasts a level of confidence and maturity rarely found in such a young player.
"Playing with men and training with men all the time was a big part of my life and they helped me out a lot, they wanted to make me better and I'm so thankful for my teammates," Stuetzle told NHL.com before the draft. "It was just great, they helped me out and I could learn a lot from the veterans… I hate to lose, I want to win every game and I want to be the difference maker… I'm humble and a hard worker so I want to get better every day."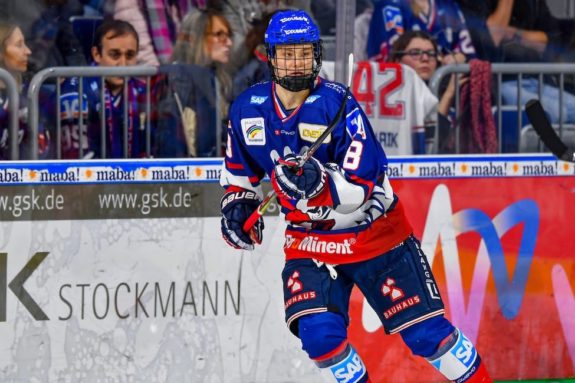 The comments he made after being selected by the Senators were music to the ears of Ottawa fans desperate for a championship.
"I want to win Cups in Ottawa," Stuetzle declared via Zoom in his draft interview. "And I want to play in the NHL as fast as I can." If he joins the Senators this season, the coaching staff might be waiting to see if that attitude and confidence is contagious. At worst, these two prospects offer the Senators some options down the road.
The Right Choice
There is another option; Ottawa could decide to name a captain in the interim to buy time until one of their younger players are ready. This is a relatively common practice in not only the NHL, but the Senators' history as well.
Alexei Yashin served as team captain for a single season in 1998-99, before Daniel Alfredsson emerged to wear the "C" for the next 13 seasons. Following his departure, Jason Spezza captained the franchise in 2013-14, before Erik Karlsson took the reigns from 2014-18.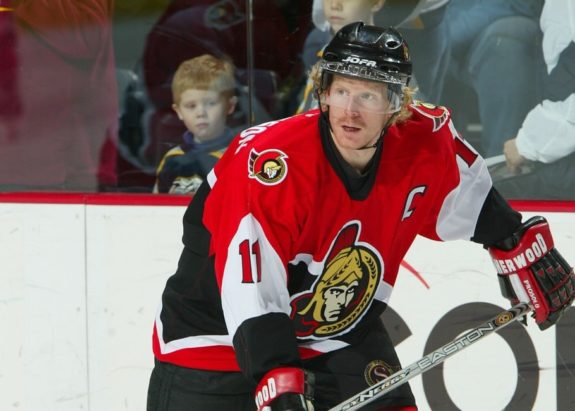 While the Senators may not be keen to name a captain for the short-term only to replace him after a year or two, it would be hard to argue that Alfredsson's and Karlsson's tenures were unsuccessful. Both players led the team on deep playoff runs and some of the best seasons in franchise history. The one-year auditions of Yashin and Spezza appear to have created no turmoil or ill effects in the following years.
Choosing the 10th captain in Senators history may be a pivotal moment for the franchise, or a stop-gap to the team's next great leader. Whether that player is already an established presence or not yet on the roster, Ottawa has no shortage of promising options to lead the team into the next era. The best decision might be to exercise patience to ensure they make the right choice.
---
---
Avid hockey fan and fantasy devotee. Graduate of the Radio & Television Sports Broadcasting program at CSM. Former intern with The Hockey News. Operations coordinator at theScore. Proud Canadian and dog lover.