For 11 seasons, Dan Girardi handled the New York Rangers' blue line, creating a formidable pairing with then captain Ryan McDonagh. As an undrafted player, Girardi's path to the NHL was unconventional, and once he arrived, his goal was simple; do whatever the team needs to win.
That method of madness worked for Girardi, who became the ultimate defensive defenseman and warrior, putting his body on the line night in and night out for the Rangers. Only one man in NHL history has blocked more shots in his career than Girardi's 1,954 (Chicago's Brent Seabrook has 1,998). Of his 1,954 shot blocks, 1,650 of those came during his Rangers tenure, saving countless goals during that stretch.
Girardi finished his Rangers career with 46 goals, 184 assists, and 230 points in 788 games. He also amassed 1,762 hits and 304 takeaways with New York, proving to be extremely reliable defensively. He also shined in the postseason, recording six goals, 27 assists, and 33 points in 122 postseason games with the team, adding 326 shot blocks and 336 hits.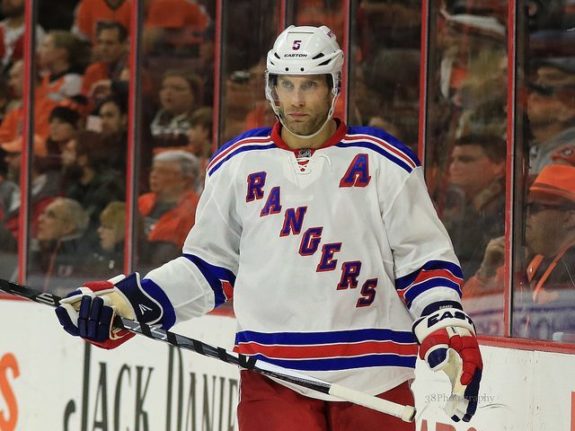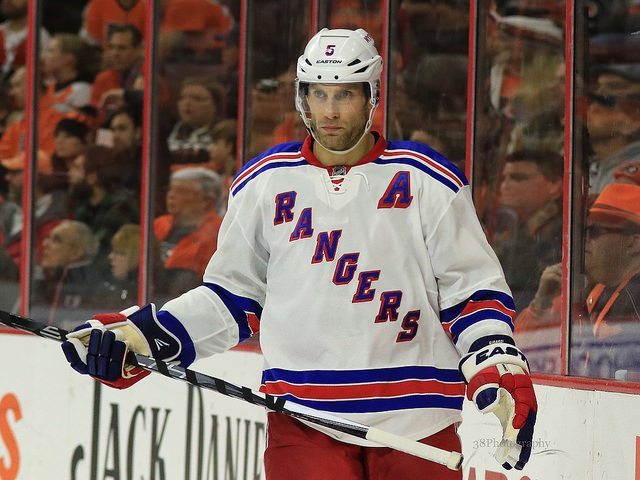 Despite the NHL's continued push to distance itself from the game's fighting and nastier points, clean grit will never be replaced. Girardi was a crucial piece to the Rangers' blue line, using his physicality and non-statistical approach to ensure the defense was continually among the best in the league each season. For this new, young group, defense remains the lone barrier between fringe playoff performers and contenders.
On a Rangers team that currently has boatloads of offensive talent, particularly from the back end in the likes of Adam Fox and Tony DeAngelo, the Blueshirts need a defenseman who can step up offensively but is predominantly worried about cleaning up his own end. Two players appear to fit the mold and seem to be the heir to Girardi's mantle as the Rangers' most stable defenseman.
Ryan Lindgren
Ryan Lindgren's first full campaign in the NHL proved two things: one, he is not afraid to be ultra-physical, and two, he has a passion for the game that Rangers fans and teammates can rally behind. The most Girardi-like defenseman the franchise have seen in quite some time, Lindgren may just fit the role to a tee.
Like Girardi, Lindgren is paired with arguably the Rangers' top defenseman in Fox, a role he seems content with. While Fox moves up on the rush, Lindgren hangs back, jumping in offensively when there is no risk of giving up a rush in return. Lindgren's gritty style of play is the perfect contrast to the Rangers' speed and skill game, an asset the team can't afford to relinquish.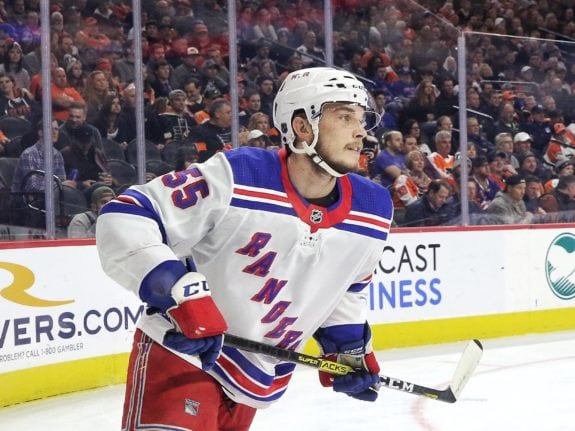 During his rookie season, Lindgren played in 60 games, managing to block 70 shots while throwing 94 hits. As it goes with defensive-minded players, Lindgren's offensive numbers won't blow you away (one goal, 13 assists), but he was productive when he needed to be.
By the end of the 2019-20 season — and for the three postseason matches — Lindgren was the Rangers' top-pair LD, playing big minutes alongside Fox. He was thrust into the high-end matchups, being forced to defend the opponent's most lethal offensive players. Yet, Lindgren thrived and may be the Rangers' newer version of Girardi.
Braden Schneider
Schneider was a relatively unknown prospect in Rangers fans' eyes, who mainly knew of one prospect they wanted in the 2020 draft, Alexis Lafreniere. However, the organization was high on the young defenseman, trading up to select him at 19th overall. His game echoes that of Girardi, with similar styles and builds, making Rangers brass keen on his abilities.
Girardi stood at 6-foot-1 and weighed 212 pounds, while Schneider stands 6-foot-2 and weighs in at 210. Schneider, who is just 19 years old, will mature physically and become the bigger of the two men. He has still been known to throw his weight around regardless of his size, opening up scouts' eyes with his physical style of play.
Although Schneider remains a couple of seasons away from the big club, his development into a physical, defensive defenseman could serve the Rangers well in the long run. His offensive game is a work in progress despite scoring 42 points in 60 games for the Brandon Wheat Kings last season.
If Schneider pans out and finds himself in the ranks of what will surely be a youthful defensive core for the next several years, he has all the makings of a really good two-way defenseman, whose emphasis remains on his own end.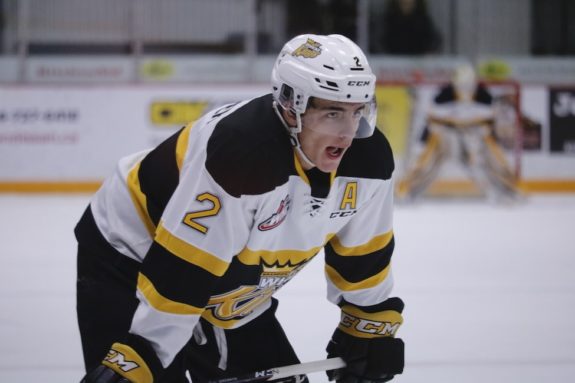 K'Andre Miller, Nils Lundkvist, Tarmo Reunanen, and others will all be gearing up to make the roster in the coming seasons, but none of them stand out as Girardi-clones like Lindgren and Schneider do. Both Lindgren and Schneider could serve as the focal points of a dynamic defense, protecting the goal while their partners search for the opponent's twine.
There was only one Girardi, but his style of game transcends time. Sure, we all fall in love with those flashy, skilled players, but those who play the game fundamentally sound and do all the little things are the reasons why teams succeed. For the Rangers to reach the NHL's upper echelon, they will need one of these two players to channel their inner Girardi.
---
---