Three games into the 2020-21 season, the Ottawa Senators are sitting comfortably with a 1-1-1 record and fifth in the North Division. Better yet, they currently have a zero-goal differential over three appearances, despite being the youngest and least experienced teams in Canada, and they sit above both the Edmonton Oilers and Vancouver Canucks, both of which have played four games thus far this season. It's an excellent start for a team that was predicted to finish once again near the bottom of the standings.
There are some inconsistencies to iron out, of course, as the team occasionally plays like the inexperienced players they are, but they have not been outmatched by their older, tougher opponents. It's still a long road until the end of the season, but the Senators' performances so far have been very promising.
Item One: Stutzle Out for Games 3 and 4
We might as well get the bad news out of the way first. On Jan. 16, rookie sensation Tim Stützle made headlines when he scored his first career NHL goal, firing a one-timer on a bouncing puck past Toronto Maple Leafs' goalie Jack Campbell. But what also made headlines was when defenseman Jake Muzzin crosschecked Stützle down to the ice. The teenager falls awkwardly as is a bit slow to get up, but continues the play before returning to the bench. It looked like a blatant missed call and called into question how something like that was allowed to happen.
But the worst news to come out was that Stützle would be sitting out against the Winnipeg Jets on Jan. 19, listed day-to-day with a minor injury. Now it also looks like he'll miss the rematch against the Jets before the team travels to Winnipeg to finish their three-game series. The cause of the injury is as of yet unknown, but coach D.J. Smith tried to put our worrying minds at ease by stating, "It's just been something that's nagging…It really is minor but something that hampers him to not be able to go, to be at 100 percent. With a player like that at his age, we're not going to take that risk." 
Still, you would be forgiven if you assumed it came from his run-in with Muzzin in front of the net. While no penalty was called on the play and the play-by-play announcers called it, "a push," there's no question that Stützle was slower to get up than if he just fell on his own. The puck was nowhere in sight and Muzzin used enough force to send Stützle spiraling to the ice. Regardless, the Senators hope that he'll be ready for game five.
Item Two: Galchenyuk Takes Over on Second Power Play
With Stützle out, Alex Galchenyuk has been activated to fill in for him on the second line, and he made the most of his opportunity. In his first game as a Senator, the 26-year-old winger had three shots on net, scored a goal, and appeared on the second power-play unit. Thanks to his success, he'll remain on the second line with Derek Stepan and Evgenii Dadonov for the Jan. 21 rematch against the Jets while Stützle continues to recover from his minor injury.
The only problem is – what happens when Stützle returns? If Galchenyuk continues to make an impact on the lineup, coach Smith will have to make a tough call. Stützle definitely deserves to be on a top unit, but having Galchenyuk on a line with two other veterans gives the Senators something they currently don't have in spades – experience.
Their loss against the Jets was attributed to "young player mistakes", which will come from players who just don't have the experience winning at the NHL level. Galchenyuk has that, and if he establishes himself as someone who can be relied on at all ends of the ice, he may just bump someone else out of the top-six.
Item Three: Norris Scores First NHL Goal
Just one game after Stützle notched his first, Josh Norris followed suit, scoring his first career NHL goal against the Jets, deflecting a puck off a defender's skate past goaltender Laurent Brossoit. Although an exciting moment, Norris was just happy it was over. "I was excited and to be honest, just happy to get it out of the way," he said, "It feels good but now it's something I don't have to think about." Although the Senators ended up losing the game in overtime 4-3, it was a still big night for the young center.
The Senators' top line of Norris, Tkachuk, and Drake Batherson has been especially lethal to start the 2020-21 season. The line has posted the highest goals for percentage (xGF%), which compares the total unblocked shots created by a team to the total unblocked shots in the game, in the entire league with nearly 90% over three games, despite playing just over 20 minutes a night. Vegas Golden Knight's top line of Mark Stone, Max Pacioretty, and Chandler Stephenson are five points behind the Senators' forwards but average almost 15 more minutes a night.
Related: 3 Pros and 3 Cons to Golden Knights' Goalie Split
It's a great sign of things to come for Norris and sure seems like it won't be long before he's scoring on pace with the best in the NHL. But no matter how many goals he scores over his career, there's no doubt he'll remember his first one.
Item Four: Zaitsev Leads the Team in Points
Yes, it's true. In maybe one of the most unexpected twists to start this season, the Senators are currently led in points by defenseman Nikita Zaitsev. Although just assists, his four tallies in three games put him above Tkachuk, Batherson, and Norris, who each have three. He also leads the team in plus/minus with plus-5 and has averaged over 21 minutes of ice time a game, which are behind Thomas Chabot's 25 minutes per game. And he's managed to do it all from the second pairing and without any power-play time.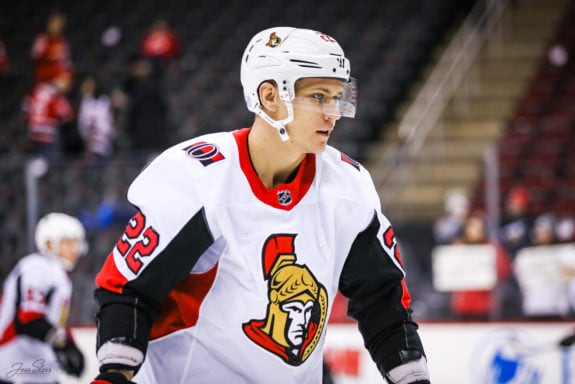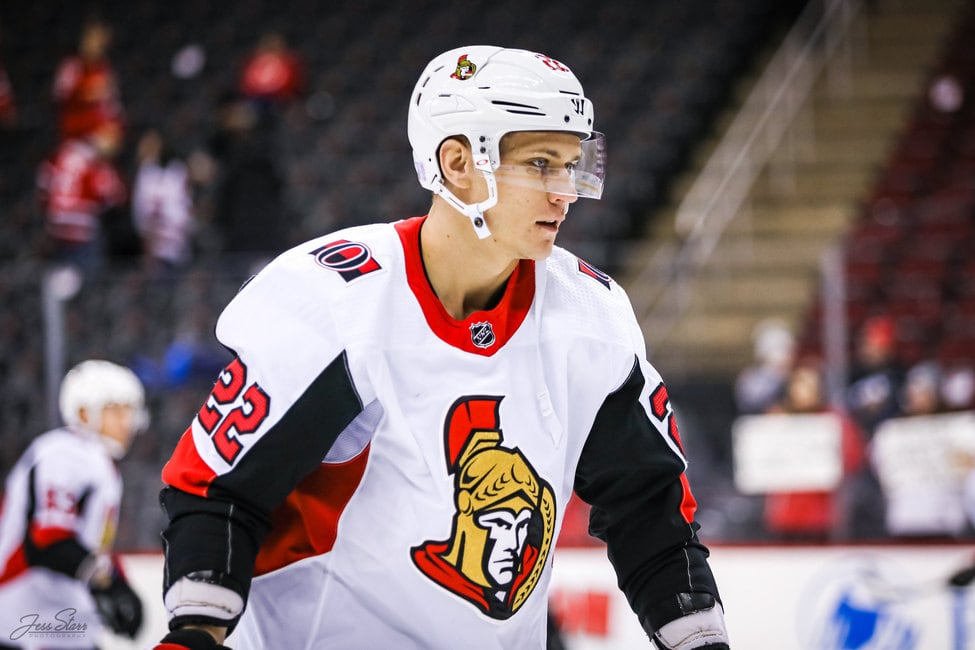 It's a huge improvement on last season, during which Zaitsev scored 12 points in 58 games and ended the shortened season with a minus-8, one of the lowest among the team's defensemen. His ice time was roughly the same, averaging just over 22 minutes a night, but he was far less effective and often gained criticism of his defensive liabilities.
He generated little offense and his possession numbers were sub-par. Now, he's a top-six player in terms of Corsi and Fenwick, and he's also a top shot-blocker. Is this a new Zaitsev? Only time will tell, but fans can only hope that he's finally playing up to his $4.5 million cap hit.
What's Next for the Senators?
The Senators play one more game at home, taking on the Jets for the second time, before traveling out to Winnipeg to face the Jets in their home arena. After that, they'll start on a western road trip, playing a three-game series against the Canucks and a two-game series verus the Oilers before coming back east to face the Montreal Canadiens on Feb 4. As mentioned earlier, both the Canucks and Oilers are currently lower in the standings than the Senators, and a of couple wins will put Ottawa in a great place early in the schedule.
---
---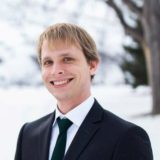 An elementary teacher by day and an avid hockey fan, Dayton joined The Hockey Writers in 2019 and currently covers the Ottawa Senators, World Juniors, and NHL Entry Draft.