The San Jose Sharks will be selecting fourth in the 2023 NHL Entry Draft, with the lottery results having kept them in their pre-lottery spot. The result is obviously mixed for the franchise: relief that they didn't drop, but disappointment that they didn't move up to get the first pick and the chance to select the generational Connor Bedard. Regardless, now that the team knows where their choice will be, they can begin forming a clearer picture of how their draft will go. And no matter how the front office goes about scouting and strategizing, they should keep a few truths in mind to make sure that the draft is the best it can be for the team.
Sharks Will Have Several Good Options Outside of Bedard
San Jose failed to win either of the selections raffled off in the draft's two lottery drawings, and the slim chance of jumping to third didn't pan out either. The top two picks are almost certain to be Bedard and Adam Fantilli, meaning that when the time comes for the Sharks to select, at least two of Leo Carlsson, Matvei Michkov, and Will Smith will still be available.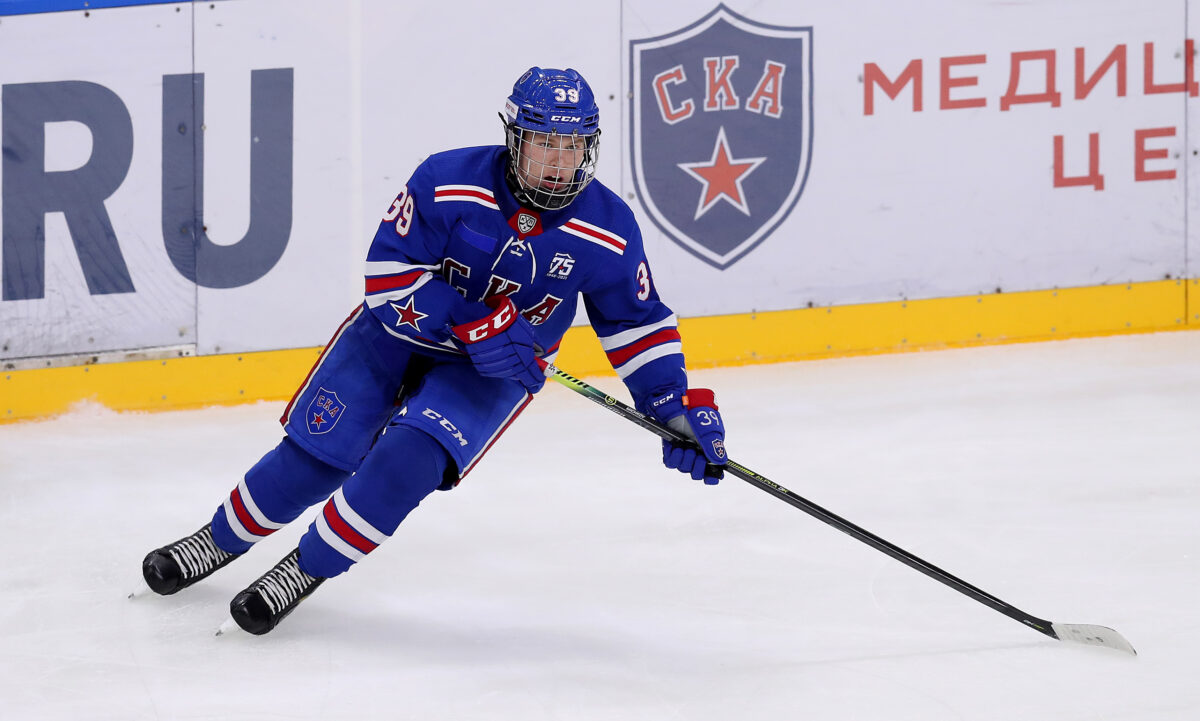 While they certainly would have liked to climb higher in the draft order, the Sharks still find themselves in a very solid situation. This draft has one of the strongest top fives in recent history, and to stay within that upper tier of picks — particularly when the lottery gave them a greater than 20% chance of dropping to sixth — is a blessing. To remain in fourth and have an even wider range of options is further good news.
---
Latest News & Highlights
---
Carlsson, Michkov, and Smith certainly don't reach the franchise-saving potential that Bedard and Fantilli seem to offer, but all three are good enough to be a team's top prospect and a centerpiece of a rebuild. The Sharks will take that every time.
Sharks Do Not Need to Rush Prospects
The Sharks are in the first true rebuilding period in franchise history, meaning that they are not in a time crunch by any stretch. Their next playoff appearance will likely not be for at least a couple of seasons. Such a hazy future is obviously unfortunate, but it provides a number of benefits. With regards to the draft, the Sharks do not need to rush the development of any of their selected players. Whoever they choose can spend time in college, Europe, or the American Hockey League (AHL) if needed, working to improve their game and maximizing their potential when they join the NHL roster. Current stars who benefitted from not immediately going to the NHL after being drafted include the Seattle Kraken's Matty Beniers and former Shark Timo Meier.
The franchise's current state also gives them more leeway in who they might choose. While some teams would be focused entirely on the prospect who provides the most win-now potential, the Sharks can afford to pick a player who needs more time to grow but could carry a higher ceiling.
4th Pick is Not the Full Solution
No matter who the Sharks take with their first choice, they need far more than just that player to revitalize their team. Rebuilds undeniably need top prospects who break out, and having an exciting young player on the roster can and will inspire fanbases. But successful franchises have depth throughout the NHL roster and the organization. Teams with promising futures have numerous great prospects instead of just one. The Sharks have some talented young players, but more will be needed for a complete turnaround. The front office needs to use this draft to add several exciting players and create hope throughout the depth chart, not just at the top.
Related: 2023 NHL Draft Guide
For a case study in this theory, we can look to the Edmonton Oilers, who have had the first overall pick four times, plus two additional top-five picks, in the last 13 years. As they attempted to build up their franchise through lottery luck, they struggled to become consistent contenders. The reason was simple: a lack of depth ultimately hampered them. They had excellent young players at the top but failed to put together a strong supporting cast as deeper teams like the Chicago Blackhawks, Pittsburgh Penguins, and Tampa Bay Lightning found far greater playoff success. But the Oilers have become a much more balanced team in recent seasons and are now a consistent postseason team for the first time in the Connor McDavid era.
If the Sharks make a great pick at the fourth overall spot but fail to hit on later-round selections, they could risk suffering the same fate in a few seasons. The 2023 Draft could be a turning point for the organization, and they'll need an all-around strong performance to make that a reality.