Now that the San Jose Sharks have fully committed to a rebuild, the 2023-24 season will mark the beginning of a brand new era of hockey for the franchise. The reset taking place in the organization will impact different players in different ways, but the most positive developments may be for the team's young players. A select few sit on the fringes of the NHL roster, waiting for their opportunity to step in and be full-time members of the big club. They've had brief appearances for the Sharks, but if given the chance, they may be able to demonstrate their skills at the NHL level on a far more regular basis. Here are five players with fewer than 10 appearances for the Sharks in 2022-23 who could play a much larger role next season.
Martin Kaut
Deadline acquisition Martin Kaut had a strong end to the season after joining San Jose, particularly when compared to his time with his prior organization. After posting six goals and 11 points across 37 games with the Colorado Avalanche and Colorado Eagles, Kaut had six goals and 19 points in just 28 games with the Sharks and the San Jose Barracuda. He came on strong towards the end of the season as well, registering a point in four of his final five NHL games. And given that he doesn't turn 24 until October, it's clear that he can still develop and grow his game.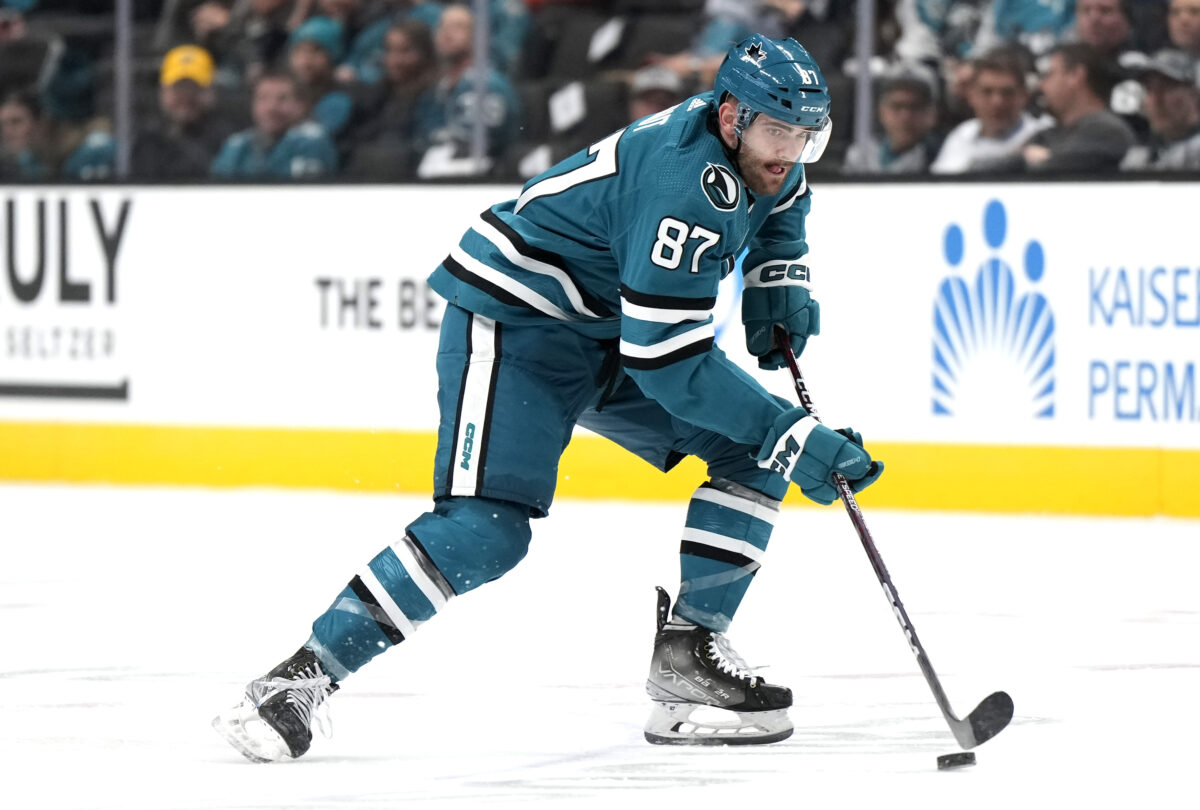 Some players simply need a change of scenery to begin producing at their full potential. Kaut may be one of those players, and he deserves a chance to prove it with the Sharks.
William Eklund
The 2022-23 season saw two major positive changes for forward William Eklund. First, he spent significant time with the Barracuda, recording 17 goals and 41 points in 54 games. The Sharks were in no need to rush his progression and allowed him to adjust to North American hockey while working with developmental coaches. He played in a few NHL games the prior season, but it made sense to give him more time in the minors and he took advantage of it.
Second, Eklund scored his first NHL goal on March 14. He had struggled to find the back of the net, failing to score in his first 14 career games, so the goal had to feel like a massive weight off his shoulders. The breakthrough continued two days later when he scored another goal.
Related: Sharks Receiving Contributions From Unexpected Sources
His season ended abruptly when he underwent shoulder surgery, but he is expected to recover in time for training camp. Now, he can use this offseason as an opportunity to settle himself, build back up and prepare to become the permanent NHL player the Sharks expected him to be when they drafted him.
Danil Gushchin
Forward Danil Gushchin has just two NHL games under his belt, but he played well in his brief stint with the Sharks. He scored a goal in his first career game and added an assist in his next one. He played with both aggression and intelligence and showed an understanding of the game, both in terms of the Sharks' style of play and the pace and physicality of NHL hockey. He posted a 67-game, 22-goal season with the Barracuda in 2022-23, and his development showed.
---
Latest News & Highlights
---
Although originally from Russia, Gushchin has been in North America for five years, making his way through the junior leagues and the American Hockey League (AHL). Now that he's had a taste of the NHL, he seems ready for more. He is right on the precipice of breaking through at the highest level, and the Sharks should give him a roster spot to see if he'll be able to do so.
Henry Thrun
Defenseman Henry Thrun joined the Sharks after concluding an NCAA Tournament run with Harvard and immediately made an impact. He recorded two assists in his first game and looked like a capable defender across his eight appearances with the team. After a year in which the Sharks' defense looked questionable all season, Thrun provided a necessary injection of youth and energy into the blue line. In addition, his experiences with collegiate hockey and the United States Hockey League (USHL) should help ease his transition to the NHL.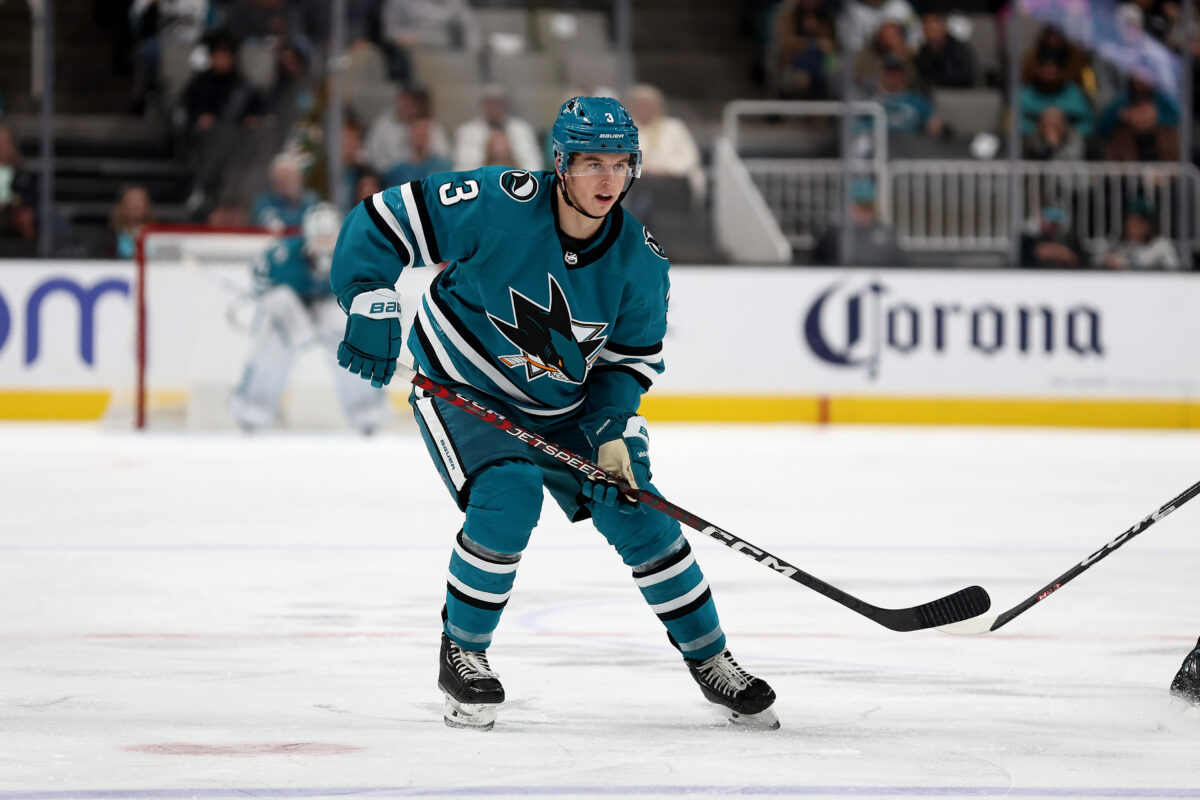 Thrun joined the Sharks after resolving an unusual contract situation, which surely gave him a certain amount of relief and satisfaction. Now that he has it out of the way, he can get back to just playing hockey. With a full NHL season preceded by a training camp, he can be even better than he was this year.
Eetu Makiniemi
Like Gushchin, goaltender Eetu Makiniemi has only appeared in two NHL games, but he appeared steady and confident in both of them. In the two games, he posted a goals-against average of 2.13 and a save percentage of .906, showing a maturity in net not always seen from young goalies. He has posted strong numbers in his 36 career AHL games as well.
The Sharks are entering a season in which the goalie position is surrounded by uncertainty, giving Makiniemi a chance to play his way into a job as next season's backup or even the regular starter. It's a small sample size at the NHL level, but his results thus far are worth a longer look.
The outlook for the Sharks is still very much to be determined. They face plenty of questions and unpredictability, but if these five players can perform consistently as members of the NHL team, the franchise can begin heading in the right direction.