The San Jose Sharks recently called up William Eklund for a brief stint in the NHL. Eklund was selected seventh overall in the 2021 NHL Entry Draft, and although we're nearing two years since he was drafted, the Sharks have let him take his time developing in the Swedish Hockey League (SHL) and American Hockey League (AHL). As the 2022-23 season comes to a close, he's finally earned another look.
Related: Three Sharks Prospects Off to Great Starts
---
Latest News & Highlights
---
Although his talent is undeniable, Eklund has had a relatively slow start to his NHL career. In five games, he has one assist, which is close to his four assists in nine games last season. With that said, his struggles have been largely out of his control. So to ensure the Sharks' top prospect continues to flourish, it is essential to understand the reasons for his slow transition to the big league.
Sharks Roster Largely in Pieces
The Sharks finally decided to sell at the 2023 trade deadline, but losing big names like Timo Meier has resulted in a very talent-deprived roster. As a result, Eklund is largely operating as a one-man show. Meier, who would have likely been the team's best choice for mentoring the young skater, is on a new team now. How can he be expected to perform when the support around him is so dry? Luckily, there's not an insane level of pressure on him with the team's losing record. But if the Sharks were even in reach of a playoff spot, this pressure could be crippling.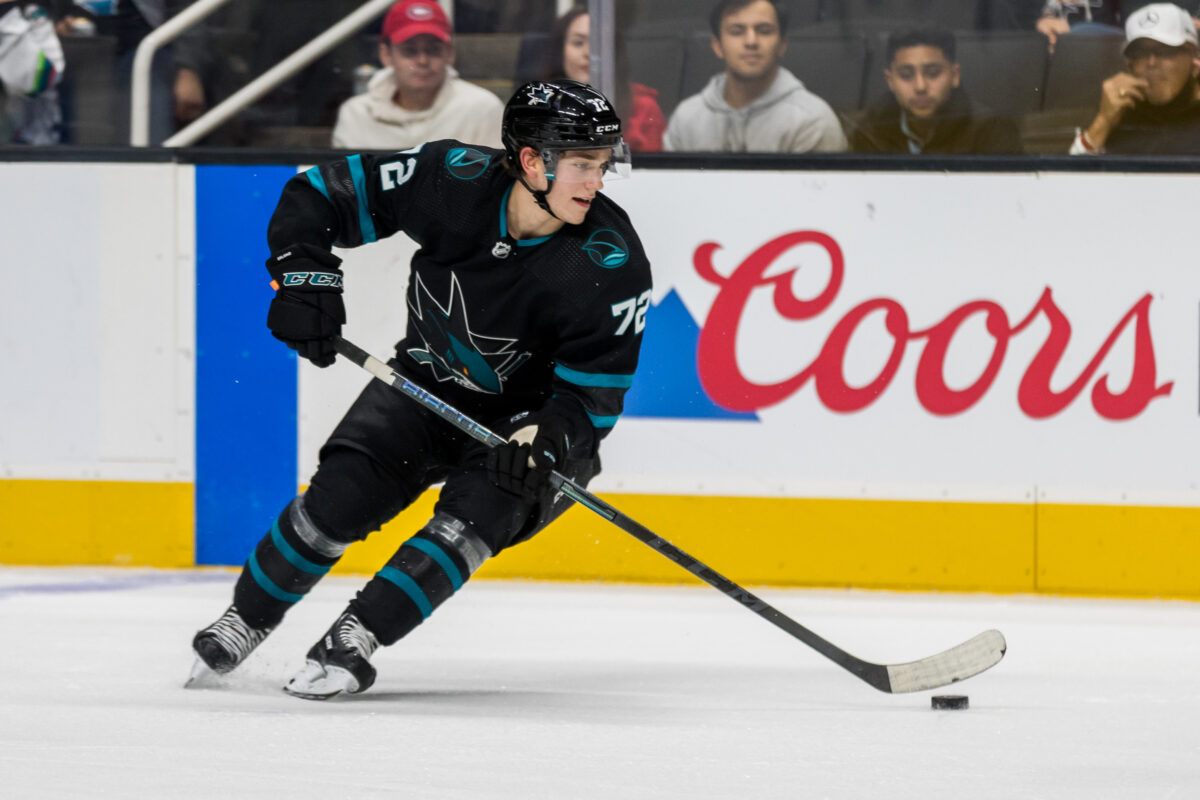 It's hard not to feel bad for Eklund, who probably wants to show some competitive energy on a slow team. Right now, Erik Karlsson leads the Sharks with 84 points in 67 games. However, after him, there is a rather steep drop-off. Logan Couture and Tomas Hertl have 55 and 53 points, respectively, while Alexander Barabanov has only 43 points. Everyone else is far below a point-every-other-game average, and no one remaining on the team has a plus/minus rating in the positives. Simply put, there are very few people to help aid Eklund's development in 2022-23.
The Sharks need to be careful how they utilize Eklund going into next season. Considering how his NHL experience is far below even one-fourth of a season, fans shouldn't be worried; at least, they shouldn't be worried yet. If they decide to keep him in the NHL despite a losing record, it could damage his morale beyond repair. Obviously, that argument could be completely obsolete if Eklund earns his way onto the NHL roster in the remaining games this season. However, in the event the Sharks are more interested in getting him going now, they do have some options they could explore.
Sharks Should Bring Up More Prospects
Right now, Eklund is the only player from the San Jose Barracuda who has earned an extended stay with the Sharks this season. However, since 2022-23 is in ruins anyway, now might be a good time to bring up more AHL players. If the team's top prospects can earn some NHL playing time together without having any pressure on them, it could be good for their development. Notably, there are a few Barracuda players who have likely earned a spot on the roster, at least for now.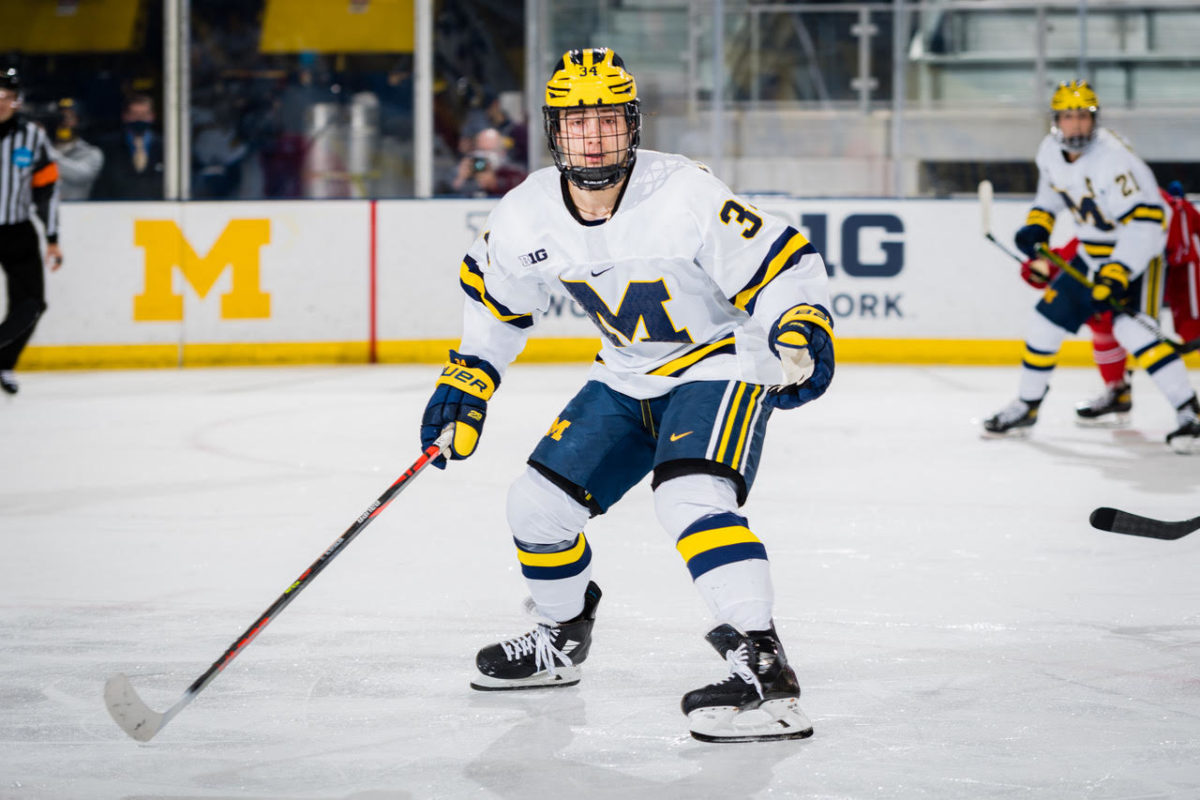 Thomas Bordeleau and Daniil Gushchin have been crucial for the Barracuda, as they make up two of the top four scoring leaders this year, with the other two being Eklund and Andrew Agozzino. Although they have a losing record this year at 24-28-5, these players all worked well enough together that they were all able to break the 30-point barrier in their first full AHL season. Clearly, they were able to find some chemistry in the AHL; perhaps they could find that again in the NHL. Then again, maybe the Sharks are content with keeping the goals down so they have a better shot at Connor Bedard.
For now, the Sharks' best hope is that either Eklund finds a random spark that gets him producing or he takes the offseason to prepare for next year. From that point, whether or not he is deployed in the NHL depends on what the roster looks like. Regardless, Eklund should have no issue transitioning to the NHL eventually. As long as the Sharks can remain patient, his future is bright.
---
---