The San Jose Sharks dueled with the Minnesota Wild for the third series of the team's season. The Sharks entered with a .500 record, and had yet to win a game outside a shootout.
After splitting two series with the Arizona Coyotes and St. Louis Blues, it has been tough to really pinpoint how talented the Sharks' roster is. But after splitting this series, San Jose has indicated a few of the strong suits the team has.
Defensemen Producing Offensively
The Sharks' payroll is headlined by two Norris Trophy-winning defensemen, who excel offensively and struggle defensively. In this series, the team saw their defensemen contribute offensively to outdo their defensive woes.
First, Erik Karlsson, who grabbed an assist in both games, and looked to have a newfound pace to his game the last few games. The Swede has utilized his speed and puck handling skills in transition, and great vision to set up teammates.
Brent Burns has been effective offensively, adding a key goal this series. Although the Sharks' top power-play unit has struggled, he constantly produces one-time opportunities. He also adds offense through shot creation, with eight shots on goal this series. His game-winning goal in the final minutes of the third showed his great hands and shot.
Mario Ferraro has also been solid and produced an assist in this series. Complementing Burns well, he was promoted to the top pairing with Karlsson and is continuing to progress into a quality defenseman. More noted for his defensive play this season, he has been solid on the second powerplay unit and been a pleasant surprise for the Sharks this season.
Production From New and Different Sources
The Sharks struggled with offensive production from the bottom part of their roster entering the series. Prior to arriving in Minnesota, the Sharks' top-six forwards, Karlsson, and Ferraro dominated the team's scoring. This series saw the Sharks receive help from numerous sources.
Matt Nieto scored his first two goals since returning to San Jose in this series. The Long Beach native recorded two goals from his spot as a bottom-six winger. Noah Gregor also notched a goal in the second game of the series, after being demoted to a healthy scratch for two games.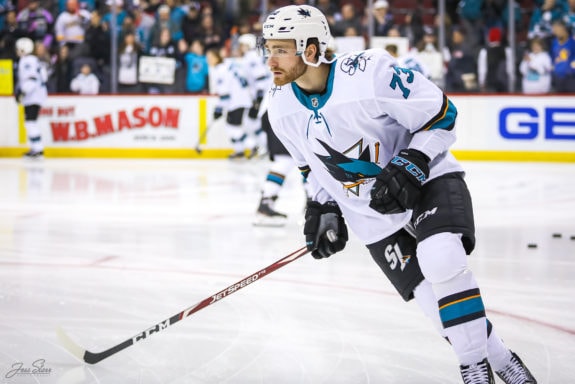 After Gregor appeared to win the camp battle for third-line center, Dylan Gambrell has claimed the role in the last few games. Yet to score a point, but providing quality play at even strength and on the penalty kill, he has earned the trust of head coach Bob Boughner.
Experimenting with Line Combinations and Defensive Pairings
The Sharks have altered line combinations between almost every game this season. The main concern in Minnesota was deciding which wingers fit into the top six, with John Leonard, Ryan Donato, and Timo Meier fluctuating between the top three lines.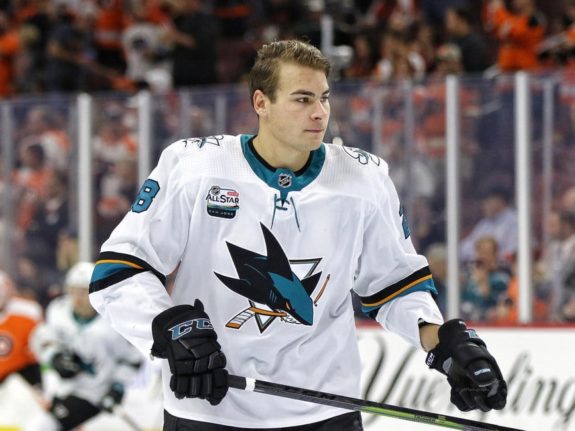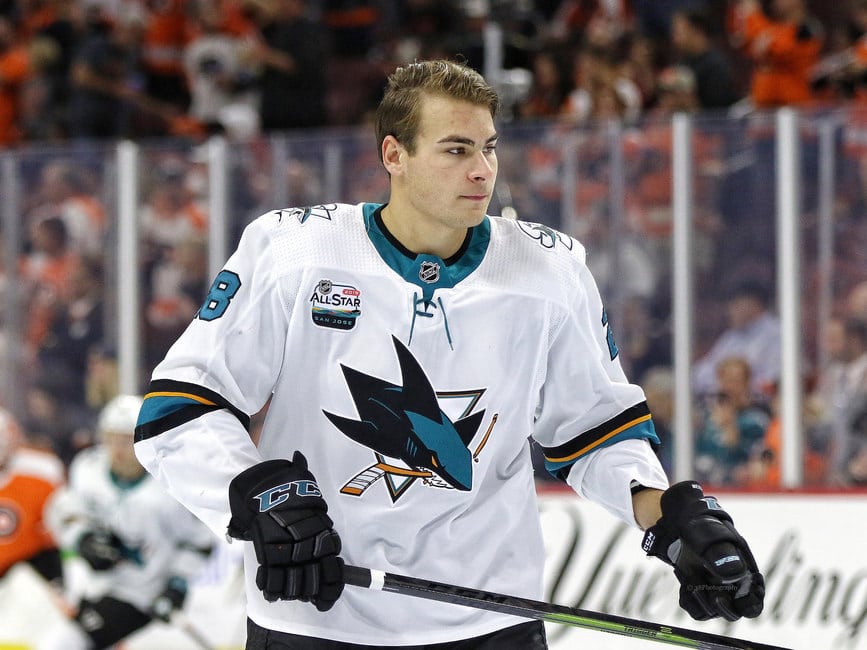 The new and impressive top line of Donato, Kevin Labanc, and Logan Couture held its ground playing against Minnesota's top six. The second line has seen numerous forms, with Leonard, Tomas Hertl, and Evander Kane dressing for it in the second Wild game. However, Meier was skating with Hertl and Kane at times as well.
The third line moving forward will surely continue with Gambrell and Gregor, and be joined by one of Leonard or Meier. The fourth line of Nieto, Marcus Sorensen, and Patrick Marleau will surely continue as well. However, the Sharks did claim Rudolfs Balcers off waivers recently and could slide in when finished with quarantining.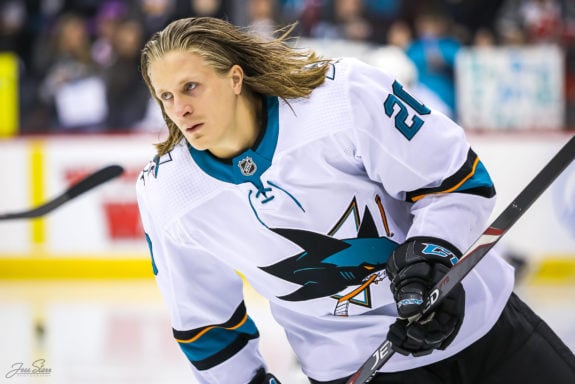 The bottom pairing of Radim Simek and Nikolai Knyzhov will surely remain intact, but the top four could see some movement. In this series Marc-Edouard Vlasic and Ferraro each played one game with Karlsson and one with Burns. This experimenting will help the team moving forward to see which combinations bring out the best in each player.
Keys for Avalanche Series
San Jose will face their toughest opponent of the season thus far on Jan. 26, heading to Denver to face the Colorado Avalanche. This two-game series will be critical, as currently, two points separate third and last in the Honda West Division. The Sharks and Avalanche are both 3-3-0 and involved in a four-way tie for fourth in the division.
Martin Jones and Devan Dubnyk split the series against the Wild. Dubnyk actually gave up fewer goals and had a higher save percentage than Jones, but Jones was in net for the Sharks win. It is unclear who will be the Sharks' main goalie moving forward, but with Jones starting four of the team's six games, he appears the favorite.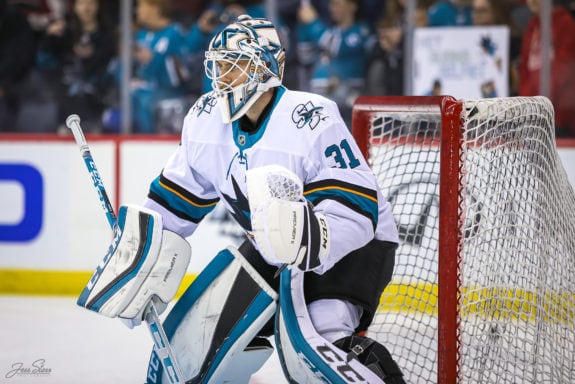 The Sharks will be underdogs heading into Colorado, with the Avalanche having better depth at pretty much every position. Capitalizing on their chances and playing solid defensively are imperative for the team to succeed.
---
---
Josh Frojelin is a young writer from the Bay Area. Josh grew up as a Sharks fan, being introduced to hockey by his father. He is now attached to his phone, waiting to hear the latest in hockey news. In addition to writing, Josh loves theatre, and his corgi Rocky.