The San Jose Sharks opened the 2020-21 season against the Arizona Coyotes with two straight games. After 10 months without hockey, there were expected inconsistencies, but there were definitely some positive surprises. I'll recap some of them here.
John Leonard
A late-round gem, Leonard was taken in the sixth round (182nd overall) back in 2018. A second-tier prospect, he has made steady improvements at the NCAA playing for UMass (Amherst) and he led the NCAA in goals in 2019-20. The Hobey Baker finalist was considered a bit of a long shot to make the Sharks this season, but his play at camp earned him a spot.
Leonard played a good part of training camp and the first two games with Tomas Hertl and Evander Kane. He has not looked out of place at all. In fact, he seems to be the spark on that line at times. His two assists in the first Coyotes game were no accident. Not only were they both primary, but he was the main driver of the play as well.
If Leonard can be as good as he's shown early on, it should help the Sharks have a pretty good top six. Having Kane play the right wing is a bit of a surprise, but he hasn't looked out of place there at all. This second line might just be the new first line as my colleague suggests, if they can get their scoring touch back from the first game, they just might be. Things didn't go as well for Leonard in the second game as he was a minus-two with no points. Alas, the season is early and overall he has looked very good.
A New and Speedy Third Line
In 2019-20 the Sharks had a hard time competing with other teams' top lines. They often had to try to match their top line with theirs, limiting the offensive capability. When other teams would play their top line against the Sharks' third or fourth line, the results were disastrous. Hence, the search for a solid third line was imperative.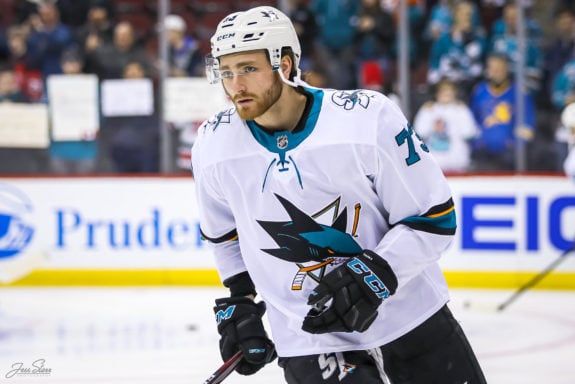 Coach Bob Boughner also emphasized wanting speed up and down the lineup. The trio of Noah Gregor, Matt Nieto, and Ryan Donato are three of the fastest skaters on the team. Especially Gregor who already drew one hooking penalty thanks to his deceptive speed. It remains to be seen how well the three of them can drive play against other teams. Against the Coyotes, Donato was second, Gregor 9th, and Nieto 11th amongst the top 12 forwards in individual Corsi for per 60 minutes according to Evolving Hockey.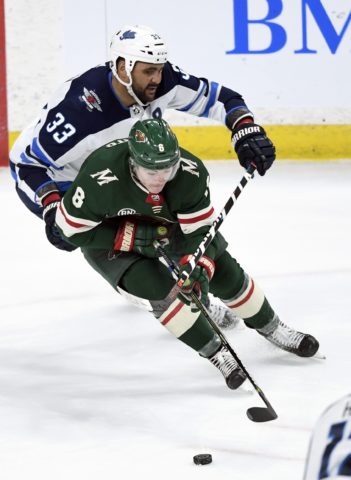 Speaking of Donato, he scored his first goal of the season in the second Coyotes game and it came on the power play. All 14 of his goals with Wild in 2019-20 came at even strength. He is also third on the team after two games in individual expected goals per 60 minutes behind Kane and Hertl. The Sharks desperately need secondary scoring and if this trend continues, the Sharks may find themselves able to win more games than not.
Defensive Woes Continue
According to Natural Stat Trick, in the first Coyotes game, the Sharks gave up more high danger shots than they generated by a 17 to 10 margin. They managed to squeak out the win after blowing a 3-1 lead. In the second game, they actually had more high danger shot attempts by a 13 to 7 margin but lost 5-3. If the Sharks expect to qualify for the playoffs, they are going to have to have a combination of these games where they give up few high danger chances and generate a fair amount themselves.
Goaltending Mixed Bag
During the long offseason, I've been saying all the Sharks really need in order to be competitive this season is to get average goaltending. They had some of the worst goaltending in 2019-20. The results from the Coyotes games were very mixed. Surprisingly, they gave Martin Jones both starts.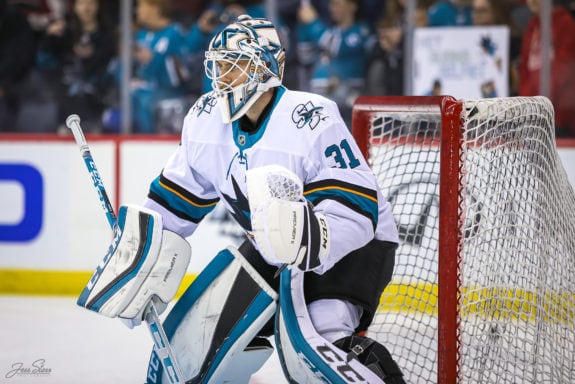 In their first game, Jones let in three goals on 37 shots. The expected goals against for the Sharks in that game was 3.01 according to Natural Stat Trick so Jones did as expected. Beyond that though, Jones stopped a 2-on-0 rush in overtime. That is well beyond expectation and many would have thought the game was going to end there.
The second game did not go well at all for Jones. The Coyotes only had 2.04 expected goals but put five past Jones. Not all the goals were what I would consider bad goals. Jones had deflected goals, screened shots, and a few chances from right in the slot. The last point is a major concern as that was a big problem last season. Overall, it wasn't the goaltending that lost this game, but it will be important to see how it bounces back against a much tougher opponent with St. Louis.
Some Reason for Optimism
Aside from some glaring defensive woes that seem to be a continuation from last season, there is reason to be hopeful. Some of the youth the Sharks have been hoping would step up, have done so thus far. In addition to Leonard and Donato, Nikolai Knyzhov has been serviceable on the third defensive pairing. Mario Ferraro continues to make great strides, eating up second pairing minutes. Devan Dubnyk made his debut and looked good in relief of Jones. These first two games certainly could have gone worse and hopefully, the Sharks can build on them for greater future success.
---
---