With the sounding of the horn inside T-Mobile Arena, the Anaheim Ducks have concluded their first series of the 2020-21 NHL season. The 56-game sprint will involve plenty more two-game series, and, thanks to a shortened training camp and no preseason, there are plenty of things to take away after just two games.
Special Teams (Still) Need Improvement
The Ducks went a combined 0-for-3 on the power play against the Golden Knights in their two games. While it is nice to see the Ducks scoring at even strength, making the opposition pay while on the man advantage is imperative to being a playoff team. If general manager Bob Murray thinks this team has what it takes to be in the playoffs, they need to make their power play opportunities count.
Fox Sports Prime Ticket commentators John Ahlers and Brain Hayward noted that the Ducks staff spent a lot of time this offseason trying to model the power play after the Oilers. The only problem is that the Ducks don't have anyone on their current roster with the speed or skill of one Connor McDavid, or even that of Leon Draisaitl.
Kevin Shattenkirk was added this past offseason to help revive a decrepit power-play unit, and while the returns have been meager thus far, it does appear that he will be extremely helpful for a team whose power play ranked 30th in the league last season.
Youth Will Be Key
22-year-old Max Comtois is the Ducks' leading goalscorer through two games with three goals. 22-year-old Sam Steel also had a good first game, assisting on Comtois' first goal. 23-year-old Troy Terry didn't have a point in either game, but he did have two shots on goal in both games and looked more comfortable than he has in seasons past.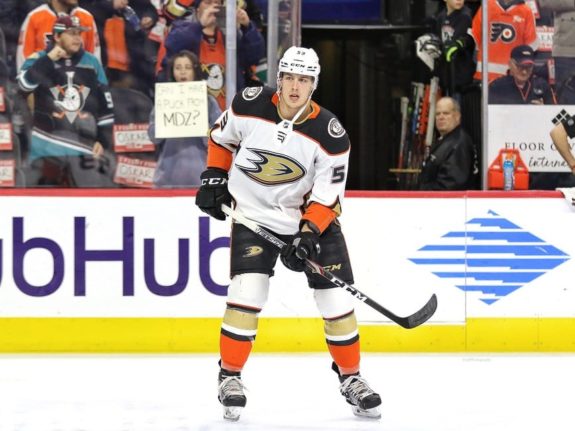 While a lot of the hype surrounding the Ducks' youth has gone to Trevor Zegras, there are still a handful of players currently on the roster who can make an impact right now. 21-year-old Isac Lundestrom beat out Sonny Milano for a spot in the starting lineup and while he hasn't looked his sharpest, he looked much better in the second game. 23-year-old Jacob Larsson spent part of the NHL offseason playing overseas in the Swedish league and made an excellent pass to Comtois for the Canadian's third goal of the season.
As much as they are still dependent on veterans like Ryan Getzlaf, Adam Henrique and Jakob Silfverberg, these players might not be around for much longer and the next wave needs to produce if the Ducks are to return to the playoffs in the future.
Gibson in Top Form
The netminder may have allowed four goals in the season opener, but a majority of those goals cannot be placed solely on him. John Gibson was excellent in the second game, stopping 31 of 33 shots, many of which were high-danger opportunities for Vegas. However, it still wasn't enough as the Ducks lost 2-1 in overtime.
It was a less than stellar 2019-20 season for the 27-year-old, registering career-lows in both save percentage and goals against average. Gibson is an elite goaltender, but the Ducks cannot afford to have him get peppered with shots continuously.
Heading Home for the Wild
The Ducks will now return home to Honda Center, where they will face the Minnesota Wild for a two-game series, starting on Monday, Jan. 18. The Wild are coming off a pair of overtime wins against the Los Angeles Kings, in which they came back down 3-1 in both games.
Rookie Kirill Kaprizov had a brilliant start to his career, racking up three points in his NHL debut, which included the game-winning goal in the Wild's season opener. He also set up the game-winning goal in the Wild's second game.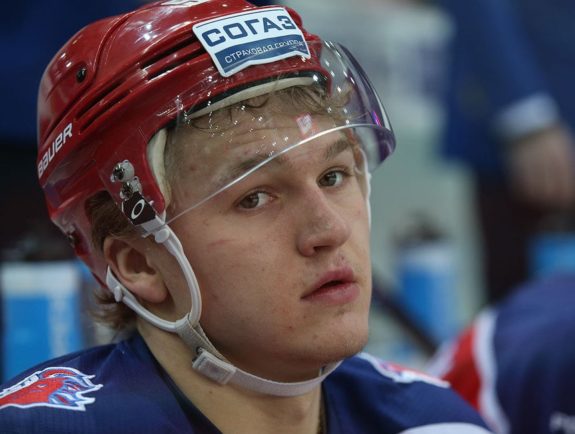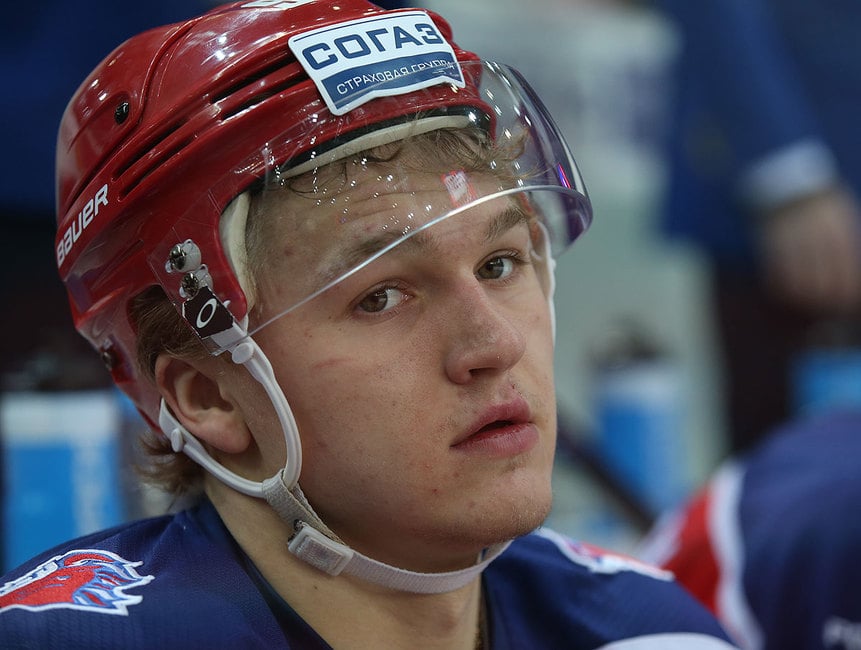 The Ducks' blue line will need to contribute more to match up with the Wild's blue line, which has scored seven points already. That's without captain Jared Spurgeon getting on the scoresheet as well.
Anaheim will look to bounce back on Monday after a pair of tough losses.
---
---