The 2023 Stanley Cup Playoffs are just two weeks away. On either April 17 or 18, the Toronto Maple Leafs will be taking on the Tampa Bay Lightning (hopefully in Toronto) in a rematch of last season's first-round series.
General manager Kyle Dubas made a huge splash at, or near, the trade deadline and revamped 33 percent of his skater lineup by acquiring six new players. Ryan O'Reilly, Noel Acciari, and Sam Lafferty up front, as well as Jake McCabe, Luke Schenn, and Erik Gustafsson on defense, all joined the team.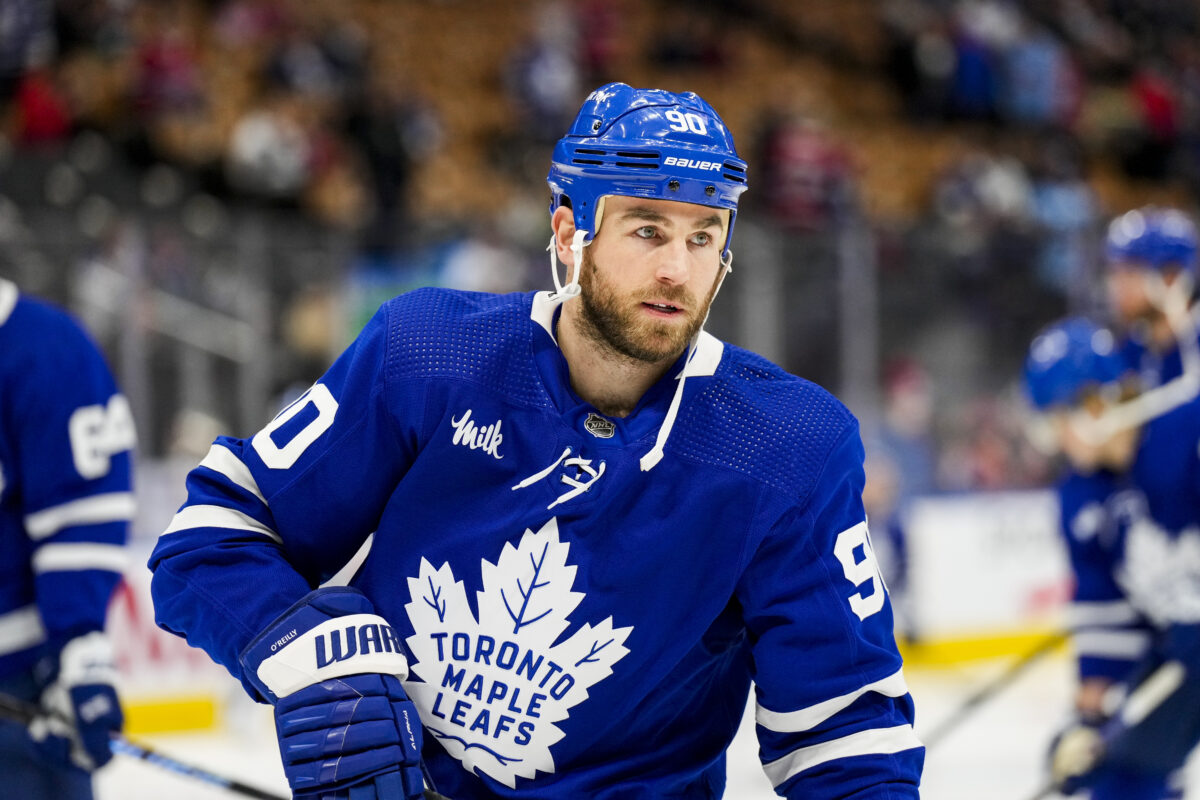 On paper the Maple Leafs are definitely a stronger team after all the moves were made than they were before. But, that left head coach Sheldon Keefe with the unenviable task of trying to figure out how all of the pieces fit, and how to get the most out of the new additions.
Then to make matters worse, less than eight games after he joined the team, the centerpiece of the trades, Ryan O'Reilly, was lost for a month with an injured hand. Following that Luke Schenn and goalie Ilya Samsonov were given time to be with their expecting wives, Erik Gustafsson was given a leave of absence to deal with a personal matter at home, and most recently Noel Acciari suffered an injury. 
Related: Maple Leafs' Best Choice Is O'Reilly at Third-Line Center
All of the above created a situation where Keefe has had to continually juggle his roster game in and game out.  
Maple Leafs Are Holding a Second Training Camp
What the team seems to be going through is akin to a second training camp, but one with the added pressure of still having to win games, to keep some momentum going, and to not lose ground to the Lightning, who are nipping at the Maple Leafs' heels in a battle for home-ice advantage when they meet in the first round of the playoffs. 
Despite criticism from fans and members of the media, and cries that Keefe needs to quickly settle on a set lineup, he keeps juggling his lineup. It seems to matter not whether the Maple Leafs win or lose a game, the lineup gets a different look in the following game. 
---
Latest News & Highlights
---
Lines are juggled between games, between periods, and during play. Players come in and out of the lineup. Keefe bounces back and forth between dressing 12 forwards and six defensemen, to dressing 11 forwards and seven defensemen. 
Related: "Mr. Hockey" Gordie Howe
What first appeared to be just an effort to figure out the ultimate lineup now appears to have become something completely different. 
The Playoffs Are a Different Game
Despite claims by some, especially those within the analytical community, declaring there is no difference between the regular season and playoff hockey, there is a vast number of differences between the two.
Yes, they play by exactly the same rule book, on the same ice surface, and with the same players, and there are similarities. However, the NHL postseason is a completely different beast from the regular season.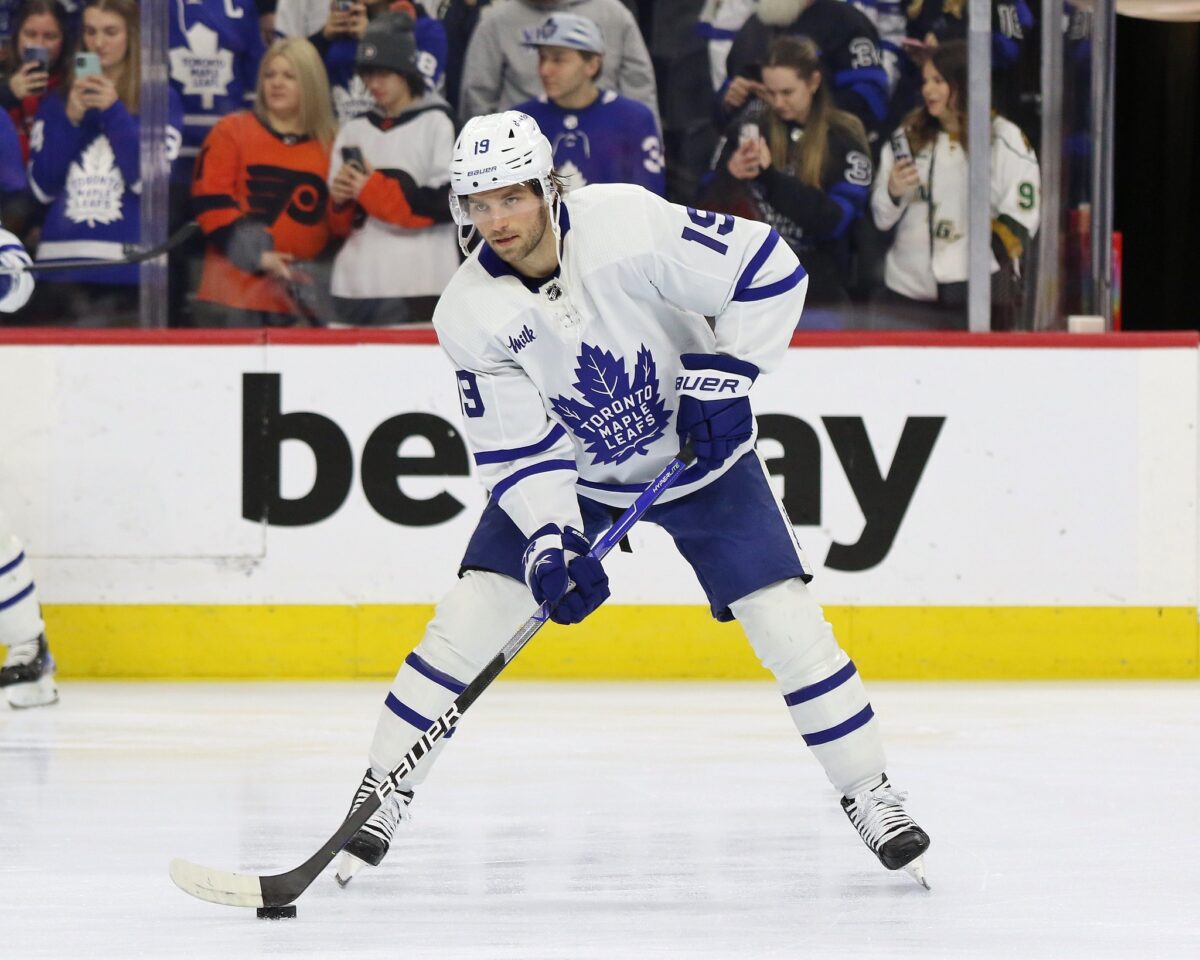 First, all of the subpar teams, and just as importantly, the subpar goalies are on the sidelines.
Second, the competition is not different in each and every game. It is the same team playing the same team game in and game out. Each team's scouting staff, and those that break down the opposition, does not have 31 other teams to examine in a rapid-fire way to help prepare their team for their next opponent. They have but one team to spend their waking hours studying, breaking down their strength and weaknesses player by player. They also have countless hours of existing video from all 82 games their competition has played to pour over. 
Related: The Art of Scouting
In most cases, the changes each team makes heading into the playoffs are not significant. They are usually efforts to tinker around the edges, giving themselves more depth, and more options. How the team plays leading into the playoffs, and once the playoff starts, is usually the same as it has been for the majority of the season.
Most importantly, each player on each team is playing like there's no tomorrow, because there is no tomorrow. There is no 82-game schedule where you know, win or lose, that you will have another game to play. Each loss puts you closer to elimination. Each win puts you one step closer to glory. 
There is no way to measure how much the intensity level increases. Each good play becomes a great play. Each little error becomes a huge mistake. 
What is Coach Keefe's Plan?
What appears to have started out as Keefe making the best of a tough situation, and trying to figure out where all of the pieces fit, has seemed to have developed into something completely different. It appears Keefe, and the players under him, are getting comfortable playing with different linemates, and different defensive partners. 
It is not uncommon to see Auston Matthews on a line with say, Sam Lafferty, and Zach Aston-Reese. The top six players are intermingling with the bottom six players. The defensive combinations Keefe uses seem to be endless.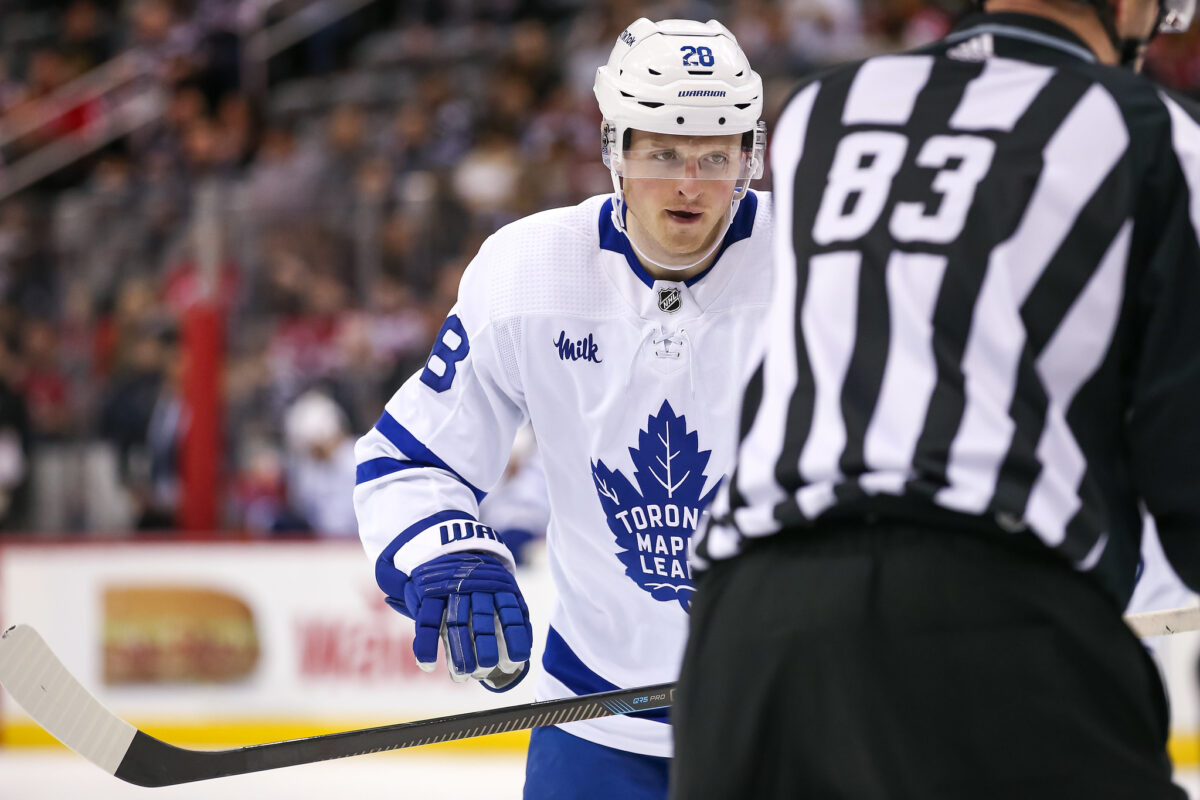 If the Lightning are studying video of the Maple Leafs' games, which we are sure they are, they are not seeing a set lineup game in and game out. What they are seeing is constant change.
In this kind of fire-drill hockey, they see players playing with different players in different game situations. It has to be more difficult for them to get a handle on what exactly the Maple Leafs will do at any given moment of any given game. 
While others are criticizing Keefe for all the changes he is making and screaming for him to get the lineup settled, we think what he is doing is an amazing, out-of-the-box idea. Don't give the Lightning any indication of what the Maple Leafs will be ahead of time. Let them keep guessing. 
Related: 4 Changes Maple Leafs' Coach Sheldon Keefe Should Make This Season
It might happen that in the coming games, as the regular season winds down, Keefe will settle into a set lineup. But, he might continue to tinker with the lineup until the puck drops on game one of the postseason and beyond. In most cases the plan changes after a team loses its first game anyway.  
Most teams have a plan "A," then "B," then "C" based on how the early games of the playoffs go. Keefe seems to have the whole alphabet covered and more. When the inevitable changes come, the players should be well prepared for it, and familiar with playing alongside each other in any combination. 
There is no way the Lightning can know what changes Keefe will make and when. Rather than act, they will be forced to react. 
Ingenious. 
[Note: I want to thank long-time Maple Leafs' fan Stan Smith for collaborating with me on this post. Stan's Facebook profile can be found here.]
---
---