A straight-faced monotoned Dave Tippett took the podium in the Phoenix Coyotes' media room to answer questions after the Coyotes' 5-1 win over the Columbus Blue Jackets Wednesday night.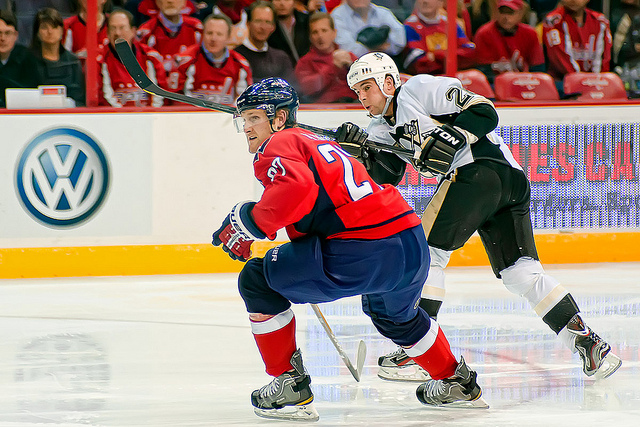 The win would mark the Coyotes' first of the season after dropping both the season opener and home opener to the Dallas Stars and Chicago Blackhawks respectively.
A night highlighted by newcomer Steve Sullivan's hat-trick, almost went awry when at the 9 minute mark of the 1st period, Phoenix Coyotes goaltender Mike Smith skated off the ice during a TV time out only to not return. In his place came backup Jason Labarbera.
Labarbera, who hasn't played a game since March 25 of last season against the St. Louis Blues, saved 21 of 22 shots through 49 minutes of play.
Tippett later reported that Smith was day to day with a lower body injury but would travel with the team to San Jose when they face off against the Sharks later today.
Smith's injury comes at an inconvenient time as the struggling team are set to face stiff competition in their next upcoming games (1/24 – Sharks, 1/26 – Kings, 1/28 – Predators).
While the injury to Mike Smith is unfortunate, the team is seeing a strong offensive push that has brewing in their last three games.
Wednesday's 5-1 victory marks the third straight game in which the Phoenix Coyotes have scored four or more goals in addition to out shooting their opponents 111-83. Defenseman Oliver Ekman-Larsson walked away from the game with two goals and an assist, joining the other eight players who recorded a least one point in the mid-week day win.
The Phoenix Coyotes will now look to carry the momentum going into tonight's game against the San Jose Sharks. The Sharks who are undefeated thus far are celebrating their home opener after a 6-3 win over the Edmonton Oilers.