The New Jersey Devils finished the 2014-15 season with 78 points (32-36-14) their lowest total since 1990-91 when they had 79 points. Changes will surely be made this offseason in the Garden State, with one of them being hiring a new head coach. GM Lou Lamoriello will either hire Adam Oates or Scott Stevens or some other name we aren't thinking of.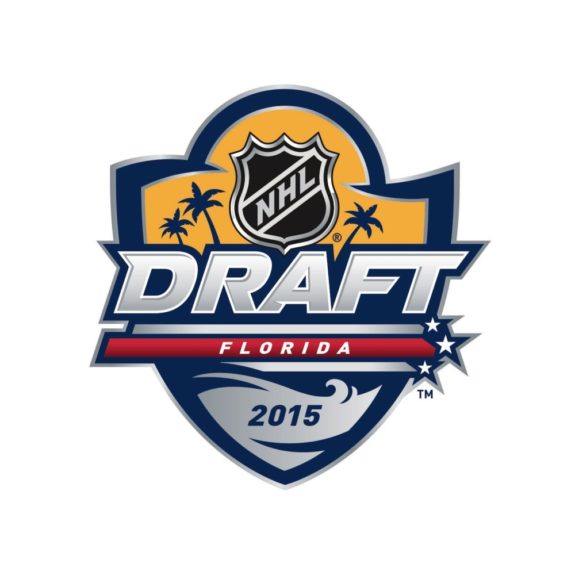 By finishing 24th in the 30-team NHL, the Devils currently hold the sixth overall pick in the 2015 NHL Draft. After the Draft Lottery is held on April 18 they will either be picking first overall (if they win the lottery) remain at sixth or pick seventh overall (if a team behind them in the 7-14 slot wins the lottery). The point is that New Jersey will likely add a highly skilled player that possibly could join the team next season in some capacity (best case scenario); but they will also need to add other pieces either via free agency or via trades.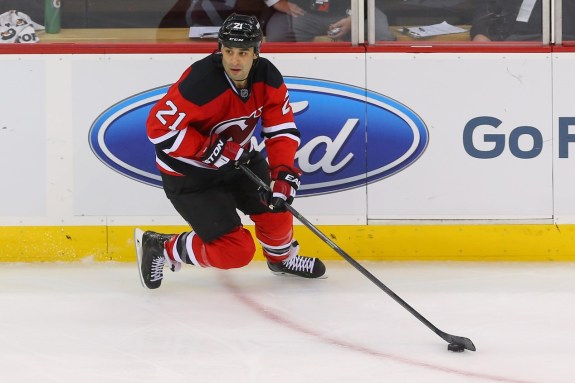 Currently these players are set to become unrestricted free agents on July 1 and likely not all of them will be back: Scott Gomez, Steve Bernier, Michael Ryder, Jordin Tootoo, Martin Havlat, Peter Harrold, Mark Fraser, Bryce Salvador, Keith Kinkaid.
Our guess is that Gomez, Bernier & Tootoo are brought back on minimal 1-2-year deals with small raises over what they made this season. Placing Ryane Clowe on LTIR (long-term injured reserve) and possibly buying out a player (Dainius Zubrus? Tuomo Ruutu?) could free up some cash.
Currently these players are set to become restricted free agents on July 1; the Devils can match any offer sheet within seven days that the player receives from another team: Adam Larsson, Eric Gelinas, Seth Helgeson, Stefan Matteau.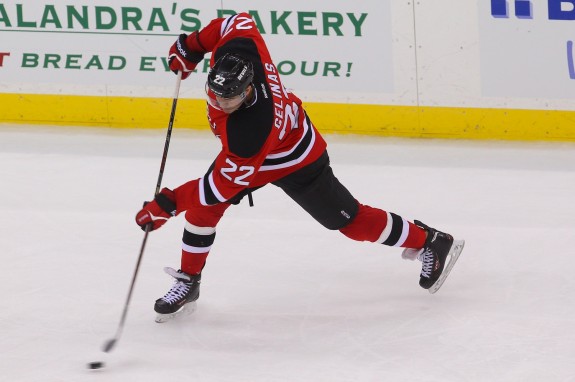 If we had to guess, we'd guess that there will be some major changes next season on the roster, meaning there will be a blockbuster trade — likely a forward + defenseman + draft pick to bring in a top-6 scoring forward from another team (Toronto? San Jose? Boston?). Things can not stay the same after three consecutive non-playoff seasons. There must be change, the same cast of characters isn't getting the job done. Anyone can be traded — if Wayne Gretzky was traded, no one is untouchable.
Players that are due to get raises next season (all info from nhlnumbers.com):
Travis Zajac: $5 million this season, $6.5 million next season
Adam Henrique: $3 million this season, $4 million next season
Reid Boucher: $693,000 this season, $743,000 next season
Andy Greene: $3.5 million this season, $5 million next season
Cory Schneider: $4.5 million this season, $6 million next season
The Hockey Writers wants to hear from you in the comments section at the bottom. Let us know which players you want to see back in red and black for the 2015-16 season and which ones you don't. Thanks for participating!
Adam Henrique 75 games: 16g-27a-43p
(good season, but need more from their most talented young forward)
Mike Cammalleri 68 games: 27g-15a-42p
(led team in goals, SoG, PPG, GWG; only UFA signing/trade in recent memory that has performed to previous standards)
Patrik Elias 69 games: 13g-21a-34p
(reached 1,000 career points, team-worst minus-20, possibly entering final season in NHL/with Devils)
Scott Gomez 58 games: 7g-27a-34p
(came to camp on PTO, hung around & finally signed Dec. 1, tied for team lead in assists)
Steve Bernier 67 games: 16g-16a-32p
(started season in AHL, tied career-high in points, second on team in goals)
Travis Zajac 74 games: 11g-14a-25p
(top face-off man but dismal season for Devs 'no.1' pivot all around)
Adam Larsson 64 games: 3g-21a-24p
(really blossomed under Stevens' tutelage after X-mas; showed can be top-pair defender nightly)
Andy Greene 82 games: 3g-19a-22p
(slow start, have a feeling he was injured, only Devil to play all 82 games: #IronMan)
Michael Ryder 47 games: 6g-13a-19p
(went from hitting posts to riding the bench as a healthy scratch the last two months)
Eric Gelinas 61 games: 6g-13a-19p
(can Lamoriello use his big shot as trade chip at the draft or during offseason?)
Damon Severson 51 games: 5g-12a-17p
(nice surprise season for rookie, disrupted by foot injury; showed he can play & score at this level)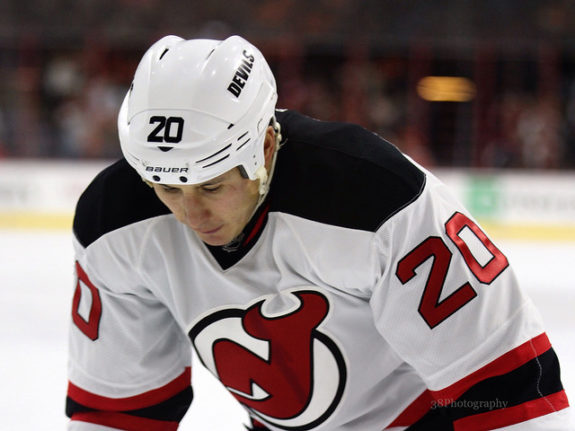 Jordin Tootoo 68 games: 10g-5a-15p
(team-first guy, worked his way up top-6 at times, likely back next season)
Martin Havlat 40 games: 5g-9a-14p
(injuries and ineffectiveness plagued his season, perhaps his last in the NHL)
Jon Merrill 66 games: 2g-12a-14p
(shaky at best in year two, can he go back to wearing no. 34? still room to grow)
Tuomo Ruutu 77 games: 7g-6a-13p
(always plays hard, but need more point production for his salary earned)
Stephen Gionta 61 games: 5g-8a-13p
(adds speed, face-off depth to roster, kills penalties, solid 4th liner)
Jacob Josefson 62 games: 6g-5a-13p
(emerged as third line center, PK specialist, led team with 3 SHG)
Dainius Zubrus 74 games: 4g-6a-10p
(same as Ruutu, too often he's too slow or out of position lately)
Peter Harrold 43 games: 3g-2a-5p
(depth d-man found himself back on team again after starting in Albany)
Ryane Clowe 13 games: 1g-3a-4p
(David Clarkson's replacement has been an injury disaster, multiple concussions, 3 years left on deal)
Mark Fraser 34 games: 0g-4a-4p
(could be back on two-way deal, added depth, toughness, valuable to have as first man up from AHL)
Bryce Salvador 15 games: 0g-2a-2p
(current captain likely won't be back after another injury plagued season)
Seth Helgeson 22 games: 0g-2a-2p
(same as Fraser, tough, defensive d-man, showed he could play NHL game)
Reid Boucher 11 games: 1g-0a-1p
(will be looked at to make roster next season, could excel alongside Gomez or Henrique)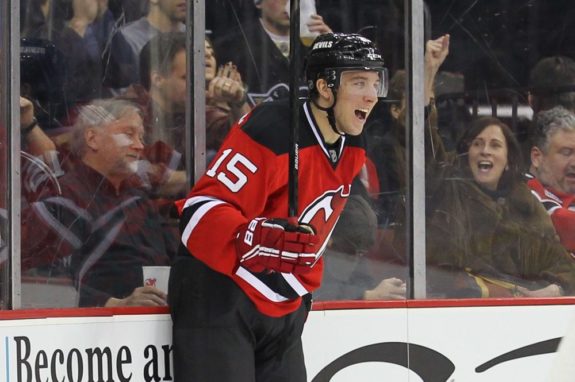 Stefan Matteau 7 games: 1g-0a-1p
(same as Boucher, expected to make opening night roster, both could be trade bait too)
Cory Schneider 69 games: 26-31-9, .925 save%, 2.26 GAA
(team MVP, needs more help in front of him and can still be better)
Keith Kinkaid 19 games: 6-5-4, .915 save%, 2.59 GAA
(good rookie season, showed he can play at NHL level, likely backup again)
Dan Rice can be reached via Twitter: @DRdiabloTHW or via Email: drdiablo321@yahoo.com
Dan Rice is in his 9th year of reporting for THW & has covered NJ Devils home games for 15+ years at various websites. He began his journey working for legendary broadcaster/writer Stan Fischler from 2002-04 & completed an internship at the ECHL; he also has been writing features for the NWHL (nwhl.zone) website since 2016.