The Toronto Maple Leafs have an interesting problem going into the 2017-18 season. They have a glut of talented forwards and only 12 roster spots to make everything work.
Fans already know which players are locks for a spot. That would be Auston Matthews, Mitch Marner, William Nylander and players of that ilk. There's also room for the veterans and newly signed additions like Patrick Marleau and Dominic Moore.
It begins to get difficult when you throw Kasperi Kapanen into the mix. The talented Finn was a force at the end of the season and carried over his goal scoring prowess into the playoffs. Despite all of that, he may not have a spot after the training camp dust has cleared.
Let's take a closer look and see if the Leafs would be able to insert the speedster into their 2017-18 lineup.
The 441 on Kappy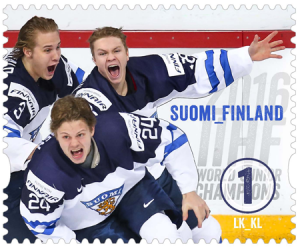 The speedy Finn wasn't actually a Leafs draft pick. He was part of the package that Pittsburgh sent to Toronto in exchange for Phil Kessel back in July of 2015.
The former first rounder made it into nine games with the Leafs in 2015-16 but failed to record any points. He was given another opportunity this past season and appeared in eight regular season games and scored one goal.
He really came into his own in the Leafs first round playoff matchup against the powerhouse Washington Capitals. Kapanen played in all six contests and scored two goals. That may not sound impressive, but both goals came in the same postseason game and the final one was a massive double overtime winner that electrified everyone watching.
Kapanen has been a masterful AHL performer in his time with the Marlies and through 87 games over two seasons, he's contributed 27 goals and 68 total points.
It's clear the Finn has a knack for scoring big goals, and his speed and awareness make him a threat whenever he steps on the ice. He just hasn't yet been given the chance to realize his full NHL potential.
Who Comes Out?
If Kapanen is to make the Leafs this coming year, that means someone has to come out. The Finnish prospect spent much of his time last season on the fourth line where he played with the now departed Brian Boyle and the gritty Matt Martin.
The fourth line this year will be anchored by Dominic Moore, the veteran incoming from Boston. Let's assume for a second that Zach Hyman is shifted down to make space for Marleau on the wing of Matthews. I could see Kapanen potentially slotting in on the other wing, which would see him taking the place of Martin.
https://twitter.com/Ziggy_14/status/897998363156553728
I think that's the most likely scenario to unfold. Mike Babcock could rotate the two players into and out of the lineup as the season progresses. Kapanen wouldn't get his chance with some of the Leafs more highly skilled players, but he could always see a bit of time on the man advantage to compensate.
Another factor to consider is injuries. The Leafs had a remarkable season last year when you consider how healthy they were. I'm not saying that there will be players missing significant time, I'm only saying that in a rough and tumble game like hockey, players get banged up.
Should the Leafs lose a Leo Komarov or a James van Riemsdyk for a chunk of time, Kapanen could fill the void and perform admirably by being surrounded with a bit more skill.
The Verdict
Kasperi Kapanen should make the Leafs 2017-18 roster. He's a talented prospect that is ready to step into a bigger role with the Leafs and could be a valuable contributor down the road. Even if splitting time is the only option, it would be wise of the Leafs to continue his growth.
He was knocking on the door last year and this could be the year that he finally plants his feet and kicks it down to announce his arrival.