The NHL preseason will take place throughout September with plenty of events for Maple Leafs' fans to watch including:
This preseason begins with much higher expectations for the Leafs, and a few questions still to be answered.
Who Will the Leafs' Sixth Defenceman Be?
Most of the Leafs' opening day roster is pretty predictable, but the one spot that is up for grabs is that of the sixth defenceman. Morgan Rielly, Jake Gardiner, Nikita Zaitsev, Ron Hainsey and Connor Carrick will be on the team, leaving one spot available that is most likely to be filled by one of Calle Rosén, Andreas Borgman and Travis Dermott.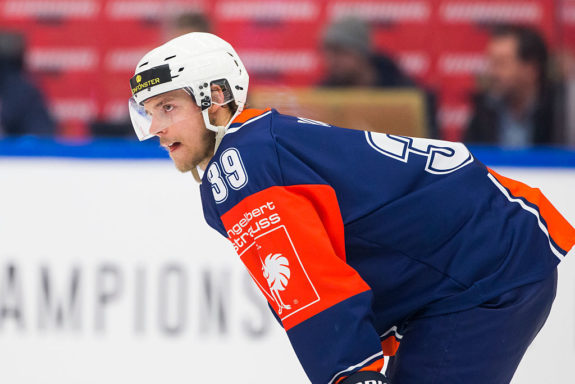 Which of the three will earn that roster spot is an interesting topic and one that has been debated quite a bit on The Hockey Writers. There is a roundtable discussion on it posted by Andrew Forbes that you can read here, an article by Anthony Fusco here, and Brett Slawson's take here. Most of the votes are for Rosén, but Dermott and Borgman aren't far behind and could earn the spot with a strong preseason.
Sophomores Looking Sharp?
The Maple Leafs' rookies were unbelievably good in 2016-17 with Auston Matthews, Mitch Marner, and William Nylander leading the way and Connor Brown, Zach Hyman and Zaitsev making important contributions. Having these players continue to progress in 2017-18 and avoid a dreaded sophomore slump is the single most important factor that will determine the success of the Leafs this year.
Marner certainly looks like he's been putting in the work this offseason:
https://www.youtube.com/watch?v=xzuk43x69uo
Leafs fans will be watching out for Marner and the rest of the sophomores this preseason to see if they look sharp and ready to take a step forward in the 2017-18 season.
Who Will Patrick Marleau Play With?
The biggest offseason move for the Maple Leafs was the signing of veteran winger Patrick Marleau. Marleau plays left wing, along with James van Riemsdyk, Leo Komarov, Hyman and Matt Martin. It is likely that one of them switches to the RW or finds themselves in the press box, but that won't be Marleau.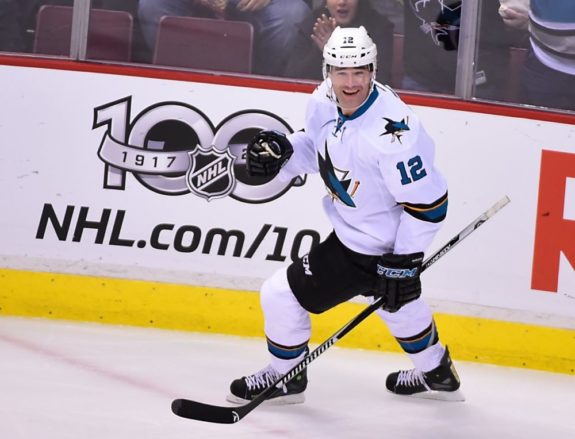 It will be very interesting to see where Mike Babcock inserts Marleau into the Leafs' lineup. Babcock likes balance throughout his top nine forwards, so there are plenty of possibilities, including:
Option 1 – On the top line with Matthews and either Nylander or Brown.
Option 2 – On the second line with Bozak and Marner.
Option 3 – On the third line with Kadri and either Brown or Nylander
Will an Unexpected Young Winger Earn a Roster Spot?
The starting twelve forwards for the Leafs' opening night game against the Winnipeg Jets on October 4th are very likely to be Matthews, Marner, Nylander, Marleau, JVR, Bozak, Kadri, Komarov, Brown, Hyman, Matt Martin, and Dominic Moore. That leaves young wingers Kasperi Kapanen, Josh Leivo, Nikita Soshnikov and Kerby Rychel on the outside looking in.
Kapanen played eight games for the Leafs in the regular season in 2016-17. He scored just one goal in that span but it was a big one, tying the game against Pittsburgh late in the third period of a win that clinched a playoff spot. He went on to score two goals in the playoffs including a double-overtime winner in Game 2 of the series against the Washington Capitals.
Leivo scored two goals and added eight assists in 13 games for the Leafs in 2016-17, primarily filling in for injured starters in a top-six role. Soshnikov occupied a fourth-line role most of the season, pitching in seven goals and 14 points in 67 games, and Rychel had 52 points in 73 games with the Toronto Marlies of the AHL.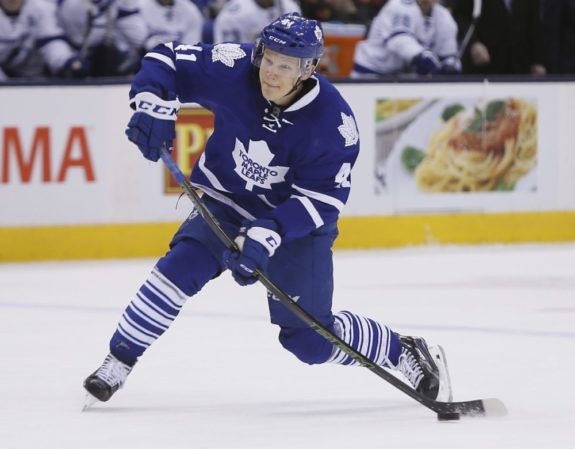 This kind of depth is great for the Leafs as there are bound to be injuries throughout the year. However, the immediate storyline to follow for fans is whether one of these four young wingers can force themselves onto the opening day roster with an amazing training camp and preseason, relinquishing a player like Martin, Komorav or Hyman into the press box.
Will Timothy Liljegren Show Flashes of Brilliance?
Liljegren will not be playing for the Toronto Maple Leafs this season. Lou Lamoriello has made that clear.
However, that doesn't stop Leafs fans from being excited about their dynamic new defence prospect and it will be important to see Liljegren show flashes of the Erik Karlsson-like talent that had him ranked as a top-three draft prospect in 2016 before he suffered from mononucleosis.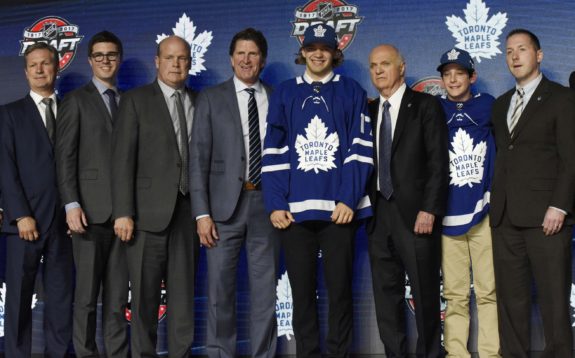 Liljegren will have the prospect tournament, training camp and preseason games to show that skill before heading to the AHL or back to Sweden.
Once the preseason is over and these questions have all been answered, Leafs fans can focus on the bigger questions, like is this team good enough to make the playoffs, win the division or even the Stanley Cup?