The countdown to Fall is underway as one of the shortest summers in Windsor Spitfires' history is about to come to an end. On Wednesday afternoon, the club announced their 2022-23 Training Camp schedule and it's a bit different than last season.
In most seasons, the Spitfires would have had three-to-five months to prepare for an Ontario Hockey League (OHL) season, depending on when their playoffs ended. This summer was different as just two months ago, thanks in part to a COVID-19 adjusted schedule, they were in a heated battle with the Hamilton Bulldogs for the OHL Championship. While the Bulldogs won and eventually made it to the 2022 Memorial Cup Final (losing to the Saint John Sea Dogs), the Spitfires immediately started preparing for the future. Now, as the days get shorter, the club gets ready to see some of their hard work pay off as they prepare for camp.
Spitfires' Camp Schedule
Last season, the COVID-19 pandemic forced the Spitfires to not only change their traditional training camp schedule from late August into early September but close it off to the public, too. It was a significant change from the previous 20-plus seasons. However, as society returns to (a somewhat new) normal, so does the club, as this season's camp is at the WFCU Centre in Windsor, is open to the public, and is free of charge.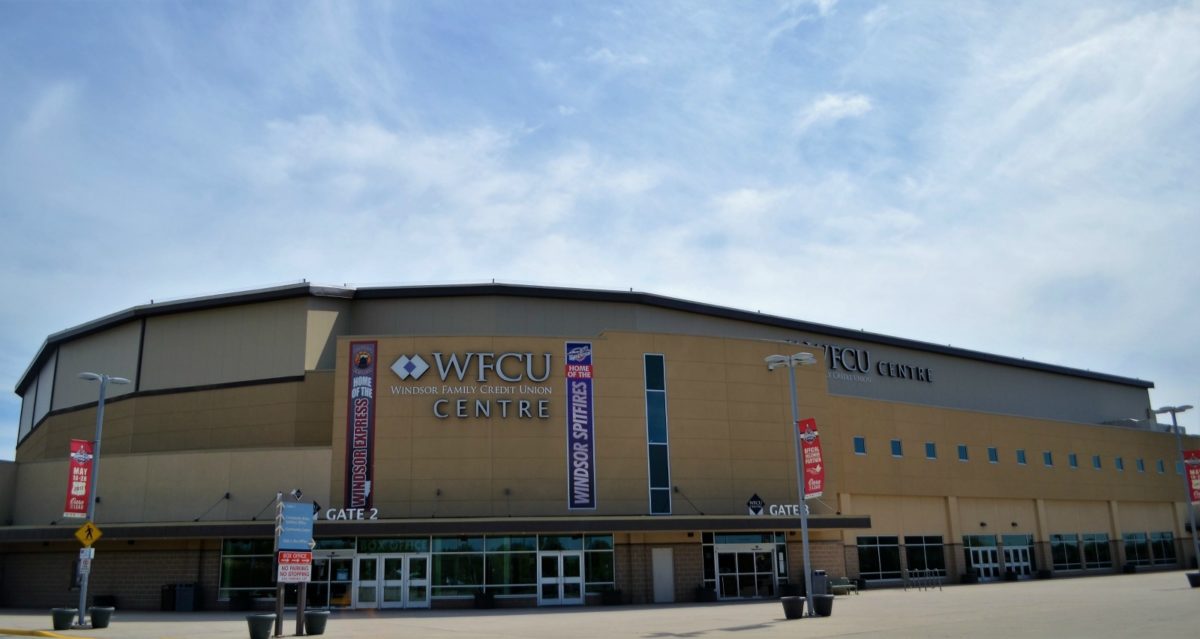 Players will check into the arena on the morning of Thurs., Sept. 1 and, after locker room assignments, weigh-ins, and off-ice testing, the fun begins. Here's the schedule (subject to change):
Thurs., Sept. 1
6:00 p.m. – Team White Practice
7:00 p.m. – Team Blue Practice
8:00 p.m. – Team Red Practice
Fri., Sept. 2
9:00 a.m. – Game – Team White v. Team Blue
10:15 a.m. – Game – Team White v. Team Red
11:30 a.m. – Game – Team Blue v. Team Red
5:00 p.m. – Game – Team White v. Team Red
6:15 p.m. – Game – Team Red v. Team Blue
7:30 p.m. – Game – Team Blue v. Team White

Following the final scrimmage, rosters for the Blue-White Game on Saturday will be posted.
Sat., Sept. 3
9:00 a.m. – Skills – Team White
10:15 a.m. – Skills – Team Blue
4:00 p.m. – 6:00 p.m. – The Blue-White Game at the WFCU Centre.
Once camp is over, the club will hop the bus and head out for their first preseason game. That takes place on Mon., Sept. 5 at 2:00 PM at the Vale Centre in Port Colborne against the Niagara IceDogs. In total, they'll play six pre-season games. The 2022-23 home opener will take place Sat., Oct. 1 at 7:05 PM against the Sarnia Sting.
Competitive Camp Awaits
While it's only been two months since the Spitfires won the 2022 Wayne Gretzky Trophy for the OHL's Western Conference Championship, they're already looking like a new club. Several key players are gone including captain Will Cuylle (New York Rangers), veteran defencemen Louka Henault, Nathan Ribau, and Andrew Perrott, along with feisty forward Pasquale Zito (Detroit Red Wings). We also don't know the status of Dallas Stars' prospect Wyatt Johnston; will he earn a spot with the big club or be sent back for one more season? As a result, it creates some interesting scenarios heading into camp.
Related: 5 Rangers Prospects Most Likely to Crack 2022-23 Opening Night Roster
With big names heading out and the club looking to reload, several young talents will get their chance. First-rounders forwards Ryan Abraham (2020) and Ethan Miedema (2021), along with newly-acquired forward Colton Smith, are poised to take a big step. The Spitfires will also get their first look at the 2022 draftees, including first-round OHL pick defenceman Anthony Cristoforo and first-round Canadian Hockey League (CHL) Import pick defenceman Tomas Hebek (Czechia). You could even see a free agent or two that takes control and earns a spot. Last season, 18-year-old forward Oliver Peer signed as an undrafted free agent and by season's end, he was playing a key role in the championship series.
While the team has plenty of talent returning, there are enough openings in the lineup to make this camp very competitive. The newcomers saw what the club was capable of last season and the team will be hungry to get back to the league title.
Enjoy the last few weeks of summer, Spitfires fans. Hockey is on the horizon!
---

---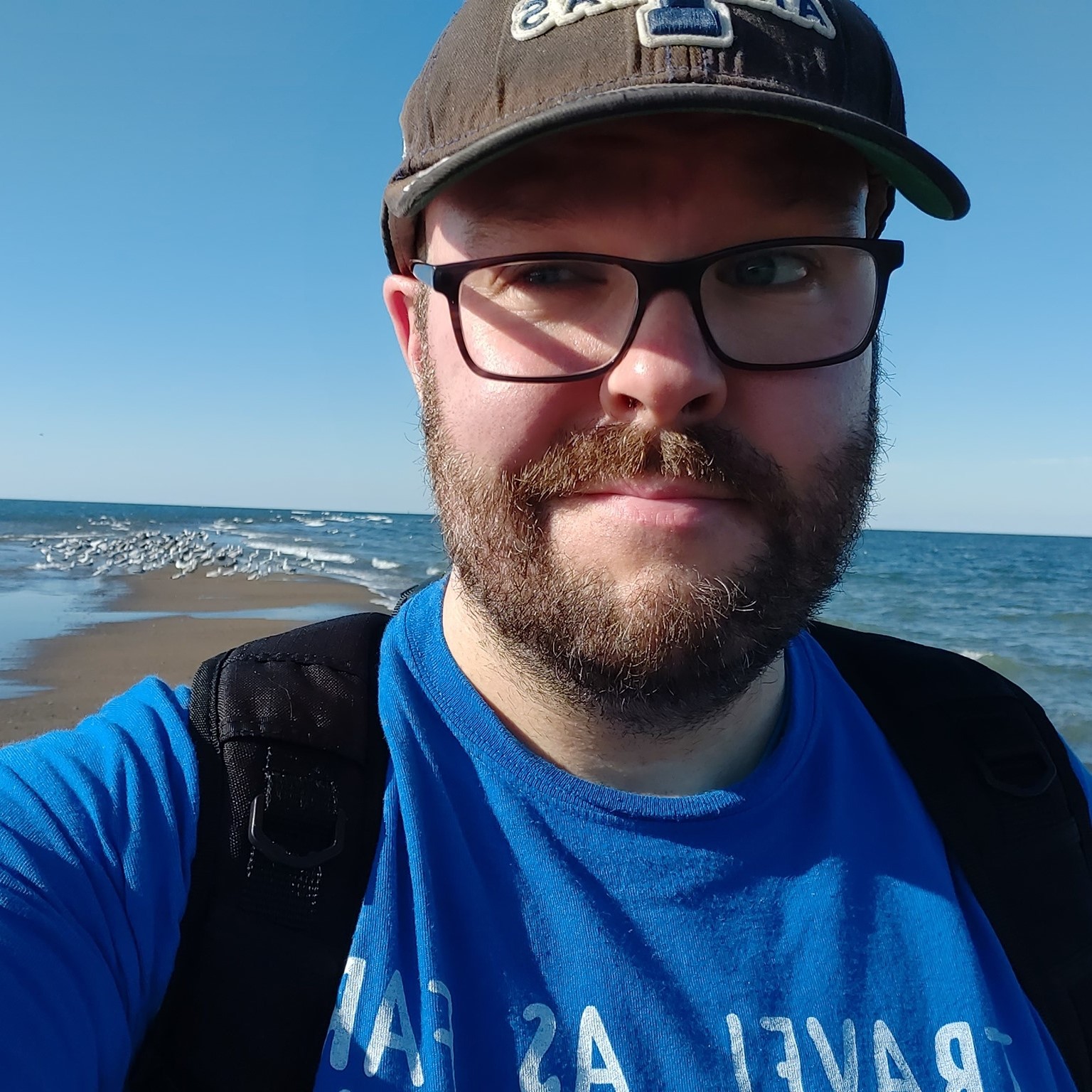 A nearly life-long resident of Windsor, ON, I graduated from St. Clair College (Journalism) and University of Windsor (Communications) and have attended Windsor Spitfires' (and OHL) games for 30-years. My areas include multimedia journalism and photography.