This summer marked the end of the Andrej Sustr era for the Tampa Bay Lightning. After playing defense for five seasons in Tampa Bay, Sustr signed with the Anaheim Ducks, meaning that the Lightning fanbase will have to find a new player to blame all their defensive shortcomings on.
Yes, a majority of the fanbase will celebrate Sustr's departure as addition through subtraction. The 26-year-old Czech defender's performance last year in Tampa Bay was much maligned, as he only played in 44 games and was the lone defenseman on the roster who posted a negative plus/minus along with other poor statistics.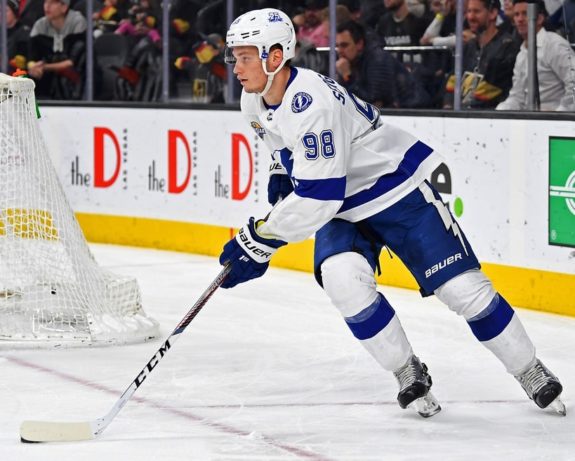 Take this, along with the fact that Sustr had been thoroughly passed over by younger, more talented players like Mikhail Sergachev, and you were left with a player who was under constant scrutiny by the fanbase.
Sustr Once Represented the Future of the Lightning
With the struggles of his final season, it can be easy to forget just how big of a signing Sustr was for the Lightning back when he joined the team in the spring of 2013. Coming out of the University of Nebraska-Omaha, he was a highly sought-after college recruit due to the potential held within his massive six-foot-seven-inch frame. Along with the Lightning, Sustr drew interest from the Pittsburgh Penguins and New York Rangers.
By choosing to play for a bad Lightning team that had little defensive depth at the time, Sustr was able to take on NHL ice-time almost immediately out of college. While he was far from a refined player out of college, he had a raw potential that seemed like a perfect fit for a weak Lightning blueline. After he became a full-time starter in the 2013-14 season, many thought that it would be a matter of when, not if, Sustr would reach his talent ceiling and take up the mantle of a top-pairing defenseman.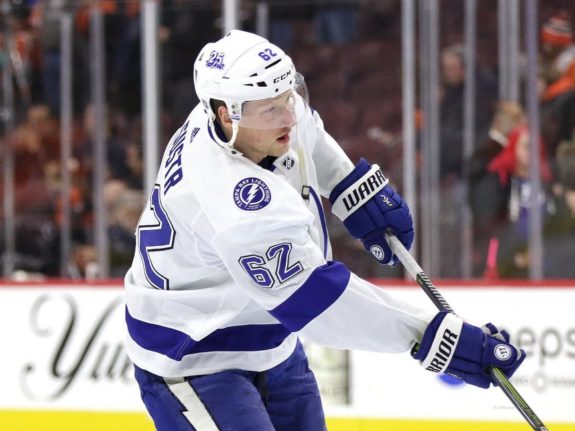 Nowhere was this seen more than during the Lightning's run to the 2015 Stanley Cup Final, where Sustr started 77 regular season games, and 26 postseason games, logging an average ice-time of 17:42 and 15:14, respectively. Early on in that playoff run, he started looking like a true top-end defenseman who would be ready to take on big minutes each night alongside Victor Hedman.
Sustr's Career Suddenly Stalled
By the end of the 2015 playoffs, however, Sustr regressed heavily. He went from a workhorse to a liability on the ice, often appearing slow and out of position on key plays that cost the Lightning goals. While he was far from the only Lightning player to struggle against the Chicago Blackhawks in the Final, it seemed like from that series on, he stopped progressing as a player.
Even if he scored more points in the 2015-16 season, he was more of a defensive liability for the team, indicated by his drop from a plus-10 in 2014-15, to a minus-two in 2015-16. Yes, this statistic doesn't show the full picture, but when a defender is able to score a career-high 21 points (all while on even strength) and still see a significant drop to their plus/minus, something is clearly off. By the end 2016-17 season, Sustr was a minus-10, while only producing 14 points on the year before becoming a consistent healthy scratch for the majority of the 2017-18 season.
Sustr Struggles Showcase Bolt's Improving Blue Line
In many ways, the fact that the Lightning were able to keep Sustr as a healthy scratch showcased just how far the team's blueline has come since 2013. When they signed Sustr, he was supposed to be a sure-fire top-four fix to an at best lackluster defensive unit. When he failed to reach his potential, this could have been a devastating loss for the team.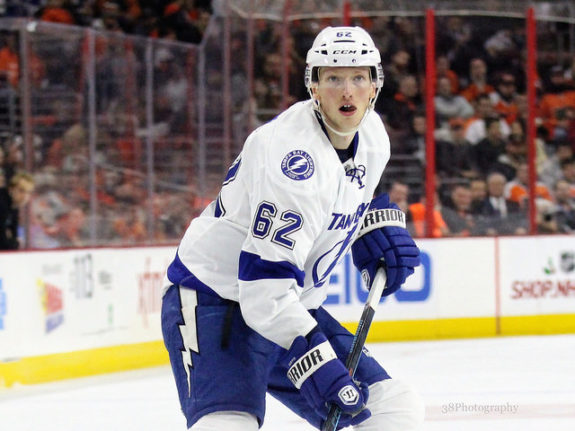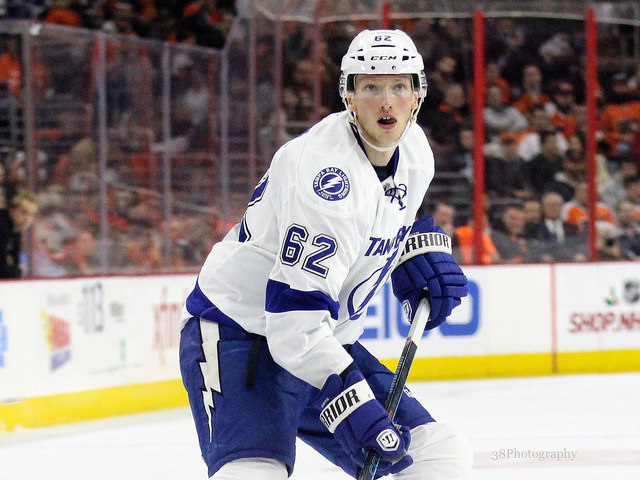 Instead, the Lightning were not only able to replace Sustr, but they did so with a mix of veteran and youth players who brought more flexibility and pure talent to the franchise. Now, a team that once had one of the worst bluelines in the league have one of the best, even with the loss of their former high-potential free-agent signing.
So, in a weird way, Sustr will always have a legacy in Tampa Bay as that stop-gap defender who helped the team transition from being a defensive laughingstock to an elite unit. Even if this wasn't the plan for Sustr, it still represents an important part of the Lightning's recent history.