The Winnipeg Jets have checked most of the boxes on their offseason to-do list in regards to restricted free agents. They've agreed to a long-term contract with Vezina-nominated goaltender Connor Hellebuyck, locked up terrific team-first forward Adam Lowry for the next three years, and retained spark-plug fourth-liner Brandon Tanev for another year. In addition, Tucker Poolman, Marko Dano, and Nic Petan will be rejoining the squad for 2018-19.
There's one box that's still empty, though, and it's a big one. Top-pairing defenseman Josh Morrissey still needs a new contract.
Morrissey's Morphed into Big-Time Blue-Liner
Morrissey is coming off the best season of his three-year NHL career. He's adapted quickly to the NHL game, and at just 24 years old, is already one of the Jets' elite defensemen. In 2017-18, he patrolled the left-side of top-line shutdown pairing, flanked by fellow 24-year-old Jacob Trouba, who patrolled the right.
Spent the day studying Winnipeg's defense pairs in last night's series opening win. I don't think we spend enough time talking about how good Josh Morrissey is.

— Murat Ates (@WPGMurat) April 12, 2018
Morrissey logged an average of 20:27 per game and was plus-15 despite regularly facing other teams' top guns. He also blocked 168 shots — most on the Jets — and dished out 139 hits — good for third. He was also durable, playing 81 games.
He also teased his offensive ability, setting new career highs in goals and assists with seven and 19, respectively.
Overall, it was an impressive campaign that showed exactly why the Jets drafted him 13th overall back in 2013 and regard him as one of the cornerstones to build their back end around.
How Long and How Much?
We're into August and some fans are getting understandably antsy — especially after the whole Trouba arbitration situation — for the 24-year-old Morrissey to sign on the dotted line.
"All is currently quiet on the Morrissey front," Winnipeg Free Press sportswriter Mike McIntyre wrote recently. "His agent, Gerry Johannson, did not return messages on Tuesday (July 31) seeking an update."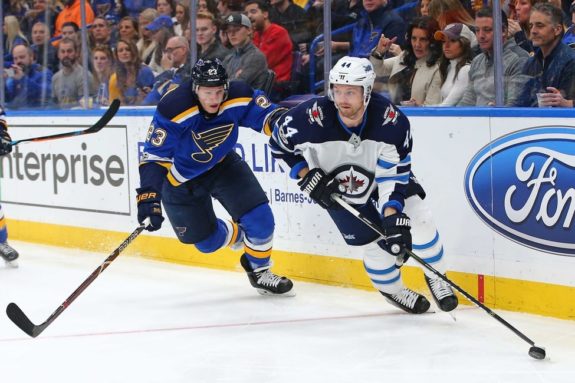 However, those starting to get concerned can take a chill pill. When discussing a Morrissey contract, it's not so much a matter of if, but a matter of how long and how much.
It's a near guarantee Morrissey will be in a Jets' jersey at the start of the 2018-19 season. He has no arbitration rights and there's no indication of any tension or dissension between Johannson and Jets' general manager Kevin Cheveldayoff.
Is a Bridge Deal the Best Option?
"To bridge or not to bridge, that is the question," wrote The Winnipeg Sun sportswriter Ken Wiebe.
One option is to ink Morrissey to a contract similar to the one Trouba signed in 2016 that ended his infamous holdout many haven't forgotten. In that case, Morrissey would likely earn somewhere around six million over the two years.
It's no secret the Jets are rising ever-closer to the salary-cap ceiling and will have to make tough decisions regarding personnel sooner rather than later.
"The benefit for the Jets is that they'd have Morrissey under contract for the next two seasons at a number between $3 and $3.5 million, at a time when they're facing a particular cap crunch," Wiebe wrote.
Even though a bridge deal might be quicker to strike, with recent developments, it doesn't appear to be the best choice.
The Case for a Long-Term Contract for Morrissey
What the Jets should do is try to lock up Morrissey to a long-term, six-to-eight-year contract that ensures he's on their side as he enters his prime.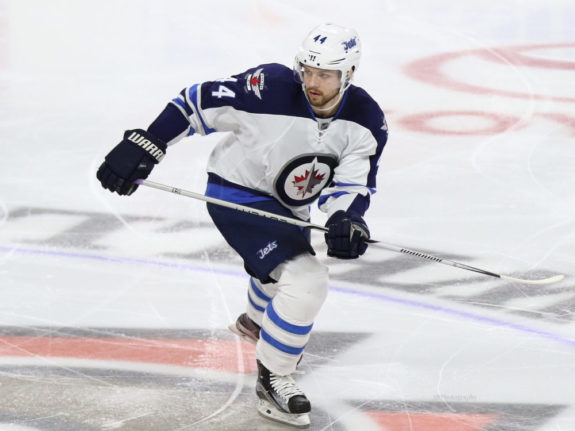 Any cap relief that would come from a Morrissey bridge deal would be temporary and stop-gap, like filling potholes on a road that needs to be completely ripped up and replaced. A bridge deal wouldn't make a significant impact on the Jets' ability to retain other players after the 2018-19 season.
Another added factor since Wiebe wrote his piece in mid-July is the tenuous Trouba situation — even with the help of an arbitrator, the two sides failed to come to a long-term agreement. With Trouba's future with the Jets shaky at best and the relationship between him and Jets' management becoming increasingly strained, the importance of defensive stability has risen exponentially.
#NHLJets attention now turns to Josh Morrissey. A bridge seems likely, but with the uncertainty of Jacob Trouba's future, perhaps Kevin Cheveldayoff tries to sign Morrissey long-term now.

— Scott Billeck (@ScottBilleck) July 24, 2018
Another factor is the to-do list Kevin Cheveldayoff will have to tackle next summer, one that will be even longer than this summer's list. Captain Blake Wheeler, high-skill forward Kyle Connor, and Finnish phenom Patrik Laine are all set for extensions, and all three will be looking to cash in big.
Signing Morrissey to a long-term deal this summer would be a good head start for Cheveldayoff and give him one less thing to worry about next summer as he negotiates with some of his most important players. It would also give a more accurate picture of how much funds he truly has in his attempt to retain those players.
How a Long-Term Deal Could Look
There a number of contracts teams have struck lately with comparable defensemen — in age, production, and role — one can expect a Morrissey deal would closely mirror.
One comparable is the Florida Panthers' Mike Matheson, who signed an eight-year deal last October worth nearly $5 million annually. Matheson, like Morrissey, is 24 years old and a first-round pick. He produced 27 points in his 2017-18 campaign and logged an average of 21:20 per game.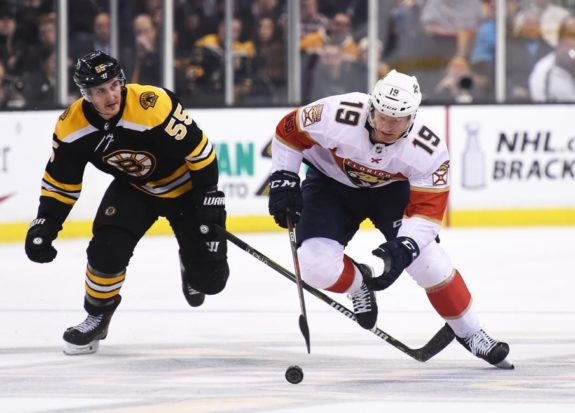 Another is the New York Rangers' Brady Skjei, who was recently handed a six-year contract worth $5.25 million annually. Skjei, like Morrissey and Matheson, is also 24 years old and a first-round pick. He produced 25 points last season, logged just over 21 minutes per game, and was healthy the entire year.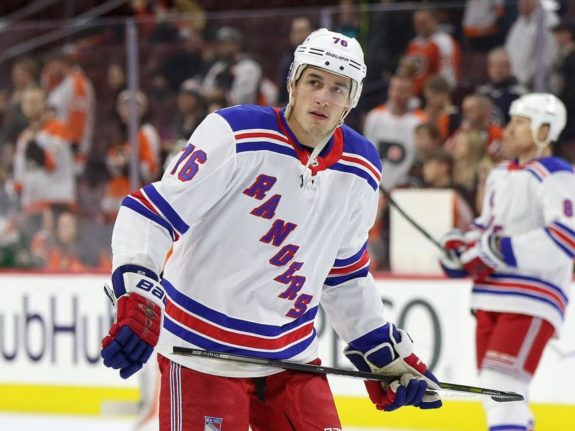 Morrissey has the leg-up on Matheson and Skjei and in a couple key categories, though. He had a better plus/minus than the other two, along with more hits and blocked shots.
The Matheson contract may be slightly on the low side money-wise — for what Morrissey brings to the table, getting him for under five million would be a steal.
Giving Morrissey a contract identical to Skjei's would likely satisfy both sides. However, that comes with the caveat that we aren't privy to the negotiations that have undoubtedly been going on unbeknownst to us. Morrissey and the Jets have been tight-lipped so far this offseason — their negotiations haven't hit the ears of the public like the Trouba dealings, a simple byproduct of no arbitration hearings.
The Jets would likely be willing to pay five million a year, or thereabouts, to keep Morrissey around through the mid-2020s. They only offered Trouba four million, but that was an intentional, strategic lowball. They'll pay Trouba $5.5 million next season, and will have to pay more than that if they want him to stick around, so why would Trouba's partner, who plays just as a big a role, deserve any less?
Morrissey is someone the Jets can count on and someone they must build around. The sooner they can get him off the to-do list and onto the long-term "done" list, the better.