The goal of any rebuilding franchise is to one day have a core of talent that is capable of competing for the Stanley Cup, and a stable of developing prospects that can either step up into the line-up when called upon or be traded for veteran players who can help you get over the top. This talent comes in all forms, from top-line superstars to bottom-pairing defensemen, and in a hard-cap league, this depth can be difficult to manage year in and year out.

Back in 2018, the Tampa Bay Lightning were a team in the midst of a Stanley Cup push, as they exited their long rebuild by making the playoffs in three-straight years from 2014-2016. However, they missed in 2017 due to a large number of injuries, but rebounded quickly and were back at the top of the playoff picture as the 2018 Trade Deadline approached. While they were well-built with a deep core of scoring talent and first-year starter Andrei Vasilevskiy in the net, it was clear that their defensive corps needed some help.
---
Latest News & Highlight
---
This led then-Lightning general manager Steve Yzerman to go all-in and pull off one of the biggest blockbusters of the season by acquiring Ryan McDonagh and J.T. Miller from the New York Rangers for a plethora of top prospects and picks. This trade has been talked about plenty of times in the past, so I won't re-hash an old topic, but the short version is Tampa Bay won back-to-back Stanley Cups with McDonagh and assets acquired in the Miller trade, where the Rangers saw relatively minor success from the picks and players they acquired, but still managed a quick roster rebuild and are back in contention.
Howden Saw Meager Success With Rangers
One such prospect was Brett Howden, the 27th overall pick in the 2016 Draft by the Lightning. At the time of the trade, Howden was a key piece, as he was steadily developing into a middle-six centerman who could use his 6-foot-2 frame to lay down hits while contributing in the offensive zone as well.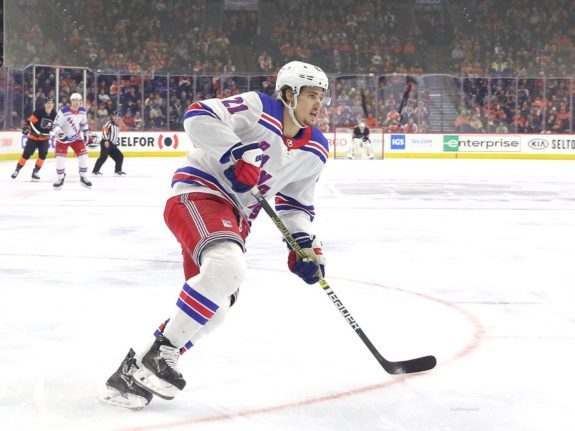 The Rangers wasted no time bringing Howden to the NHL, as he played 66 games for the storied franchise throughout the 2018-19 season, where he posted 23 points in roughly 15 minutes of ice time each night. While this wasn't an outstanding start, it wasn't bad either as he was playing in the top hockey league in the world at only 20 years old.
However, Howden was unable to take that next step in his career. He continued to play in a limited role for New York during the shortened 2019-20 and 2020-21 seasons but only posted a handful of points while looking like a liability in his own zone. This led the Rangers to trade him to the Vegas Golden Knights in the summer of 2021, who were in the process of acquiring underperforming prospects who still had the potential to find their way in the NHL with a change of scenery.
Vegas Provided Howden a Perfect Role
In the seasons that followed, Howden settled into a meaningful depth role for the Golden Knights. While he doesn't play every night, he averages roughly 12 minutes of ice time when he is called upon and is seeing a relative uptick in scoring with this limited time on ice. He is also rounding out his game, as he broke 100 hits for the first time in his young career in 2022-23.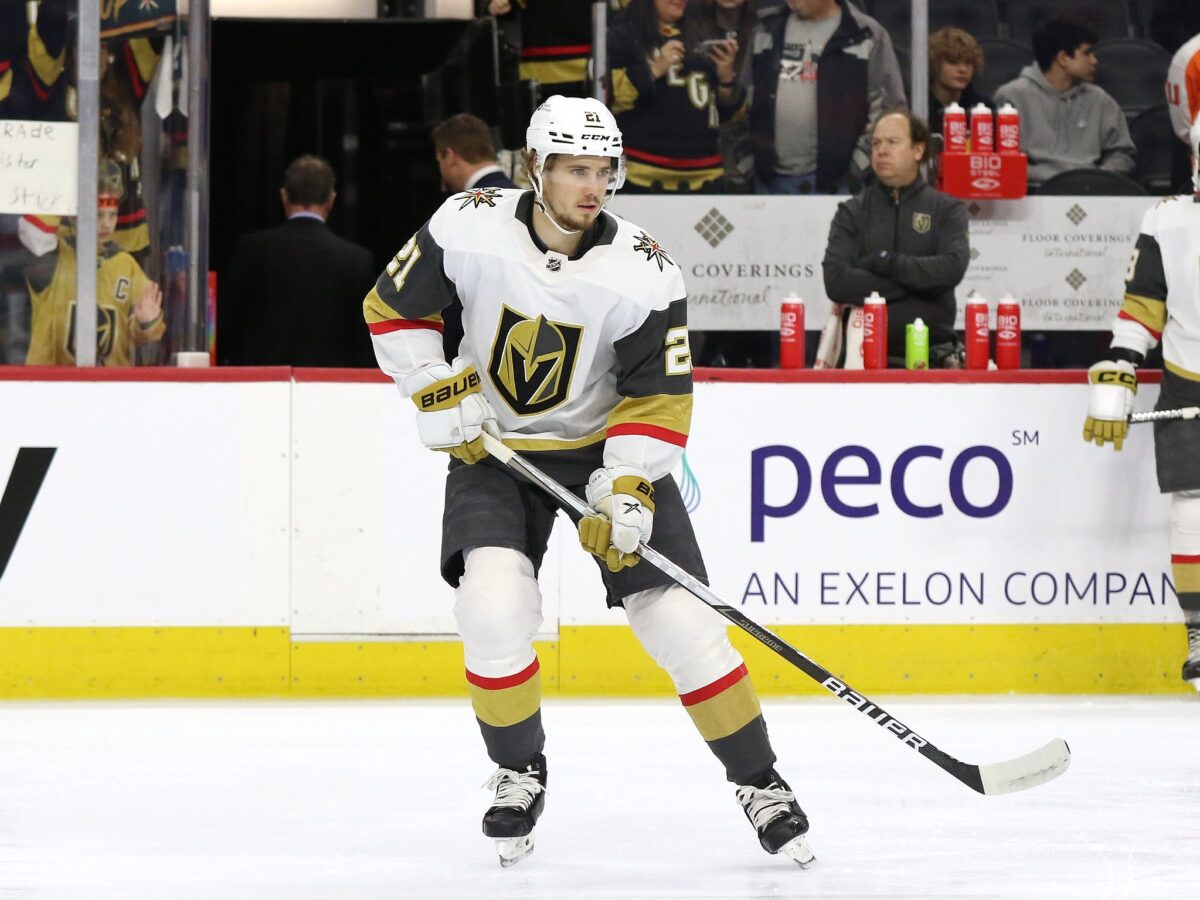 However, it is the playoffs where Howden really found his form. Heading into the Stanley Cup Final, he played in all 17 games for Vegas, where he plays a limited role on the penalty kill, posted three goals and six points, and laid down 51 hits in 14 minutes of ice-time each night.
These numbers may not be series-changing, but they showcase meaningful contributions from a low-cost depth player, which is everything that the Golden Knights can ask for. This is a cap-strapped franchise that needs every player on their roster to contribute during the regular season, and the fact that Howden was able to step up his game for the playoffs is huge.
If this play continues, he could factor into more than just one playoff run for the Golden Knights, which is a great outcome for what was, ultimately, a minor trade by the franchise at the time.
Lightning Could Use Players Like Howden
When it comes right down to it, the Lightning would trade the same package of picks and prospects to the Rangers again without hesitation, as that was a move that helped put them over the top and win back-to-back Stanley Cups. Sometimes in these trades, you give up a good player like Howden, but the risk is worthwhile if you are able to reach your goals.
Despite this, you can't help but look at what Howden brings to the Golden Knights right now and not see how he could slot into the Lightning's forward corps immediately. The team recently broke the bank to acquire a young power forward for their bottom six (albeit Tanner Jeannot had a better record than Howden), but this shows how much the team values these players who make the franchise harder to play against in the postseason.
Read Also: Bandy: The Other Ice Hockey
However, had he stuck around with the Lightning, it's unlikely that Howden would have been able to take that next step in his career due to how deep their forward corps was. This means you can look at his success with the Golden Knights and think "What If?" without worrying about what was lost. Tampa Bay won two Cups with parts from that trade, after all, so it was a worthy move by the franchise.