The Edmonton Oilers are poised to become a dramatically different team once the 2015-16 NHL season begins, and it will likely result from the addition of a single player.
Following the surprising, yet fortunate outcome of the NHL Draft Lottery in the Oilers' favor, Edmonton is set to add a unique and tremendously skilled player in Connor McDavid.
"He's as good as I've seen in the last 30 years, the best player to come int0 the league in the last 30 years, the best to come along since Lemieux and Crosby. He can definitely change a franchise's fortunes" – Wayne Gretzky
Praised by the great one as one of the best players to enter the league in the past three decades, the impending arrival of star Connor McDavid will influence tremendous change in the Oilers' organization.
---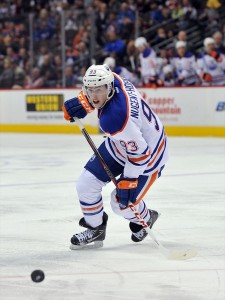 With former first overall pick Ryan Nugent-Hopkins developing nicely and 2014 third overall pick Leon Draisaitl fine tuning his game in the WHL, the Oilers will have fantastic depth at the center ice position, especially so once all three youngsters fully develop their NHL game.
However, areas of major concern remain and must be addressed if the Oilers are to build a solid, all around team which will be an annual playoff contender. Areas of particular need quite obviously refer to Edmonton's defense and goaltending.
Sure, the Oilers have Oscar Klefbom, Darnell Nurse and Hobey Baker finalist Joey LaLeggia in the pipeline, however the Oilers must add proven, veteran defenders who can stabilize the team's young core on the backend. However, with a week free agent class this off-season, the addition of any such players this offseason will likely come via trade.
In terms of goaltending, the situation is arguably more dire. Victor Fasth is more than likely heading out of town, while current starter Ben Scrivens is not a long term solution between the pipes. Oklahoma City Barons goaltender Laurent Brossoit is showing considerable promise following a stellar AHL campaign and could one day be the Oilers' starting goaltender. However, if newly hired Peter Chiarelli is seeking an immediate solution in net, the Oilers would once again have to head to the trade market.
---
Who Stays, Who Goes?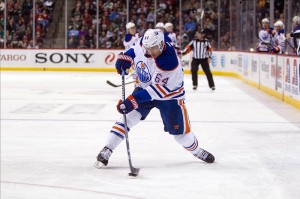 If the Edmonton Oilers hope to address these areas of need, Peter Chiarelli and Oilers brass will likely have to swing a major trade, a process which is in no way new to Chiarelli.
However, this begs the obvious question: who stays and who goes?
In order to land a top pairing defender or long term starting goalie, the Oilers will likely have to part way with at least one player of significant value.
Nail Yakupov, who has thus far failed to justify his first overall selection, could quite possibly be moved, however, with a recently completed contract extension and a relatively low trade value, the chances of Yakupov moving in a major deal are slim to none.
In reality, this leaves one or both of either Taylor Hall or Jordan Eberle, providing Edmonton is unwilling to part ways with it's three young centers in Nugent-Hopkins, Draisaitl, and in all likelihood, Connor McDavid.
---
Hall or Eberle?
Despite how crazy it sounds, the Oilers will likely have to move one of Taylor Hall or Jordan Eberle in order to make the upgrades necessary to ensure long term success as a team. It's hard to see both players leaving town, as both wingers are young, tremendously skilled and on relatively inexpensive long term contracts given their offensive production.
Taylor Hall
The Oilers' first overall selection in the 2010 NHL Entry Draft, Taylor Hall is arguably one of the top left wingers in the NHL today.
A three time 20 goal scorer, Hall has finished in the top 10 in league scoring twice in his five year NHL career, including a career high 27 goals and 80 points in the 2013-14 season.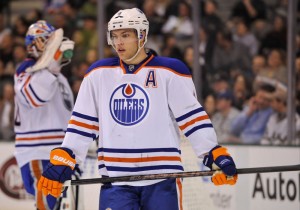 The one major knock on Hall and his trade value has been his inability to stay healthy. In fact, in his five year career, Hall has missed 77 games due to various injuries, suiting up for only 79% of his team's games.
With five years remaining on his contract at six million dollars per season, Taylor Hall is an incredibly economical player given his offensive production, albeit when healthy. Trading Hall would land the Oilers a massive return, undoubtedly an elite NHL roster player, or even two in return. At this point in their rebuild, the Oilers should have little interest if any in acquiring draft picks, although luring Hall could certainly demand a high first round pick in return.
Jordan Eberle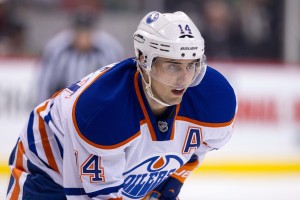 Drafted by the Edmonton Oilers 22nd overall in the 2008 NHL Entry Draft, Eberle is a much different type of player than Taylor Hall, in that Jordan's game is based largely on skills which have made him one of the league's most dangerous playmakers.
A former 34 goal scorer, Eberle has led the Oilers in scoring on three separate occasions, including a career best 76 point campaign in 2011-12.
Unlike Hall, Eberle has been quite durable throughout his five year NHL career, having yet to sustain any major injury or miss a significant period of playing time.
Similar to Hall, Eberle has an annual cap hit of six million dollars yet over the next four seasons.  Trading Eberle, despite his lower trade value, could be a much more difficult task for the Oilers, as Eberle has arguably been the Oilers' most consistent and dangerous player since his debut in 2010-11. In terms of return, it would be fair to expect Eberle to draw a similar return to Hall, in particular a top defenseman or promising young goaltender.
---
Thinking About the Future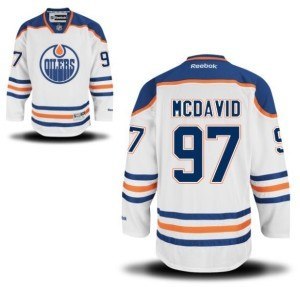 Realistically, if the Edmonton Oilers are to continue to improve as a team, moving Taylor Hall or Jordan Eberle will likely be a necessary task. Unless the Oilers plan on trading future draft picks, moving one of Hall, Eberle or another elite young player will be the only way in which Edmonton can address its glaring deficiencies on defense and in net.
Schultz and Yakupov could also be potential trade chips, however their value in a potential trade is nowhere near that of Hall or Eberle, and would not garner the significant return which the Oilers require.
Time will tell which player the Oilers decide to move, if any.
Brett Slawson is a four-year veteran of The Hockey Writers who covers the Toronto Maple Leafs, NHL prospects, and the OHL's Mississauga Steelheads.
Contact Brett on Twitter @brettslawson92, or by email at brett_slawson@hotmail.com.