An enforcer in hockey is defined as a player whose role on a team is to respond physically and aggressively to unwarranted play by the opponents, usually by challenging the guilty parties or the other teams' enforcers to a fight. An on-ice policeman, as you will.
Many enforcers also stage fights between one another to attempt to change the momentum of a game by energizing their teammates and fans.
These players generally have little or no offensive ability and are utilized strictly for their tenacity and policing abilities. There are, however, a few exceptions to that statement…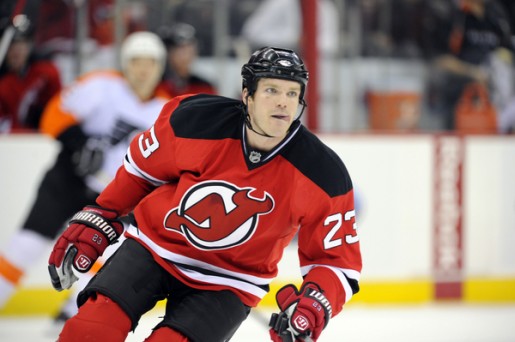 Note: There is a fine line between an enforcer and a power forward. While some power forwards like Milan Lucic, Ryane Clowe and Chris Stewart are able to enforce when necessary, they are known as offensive-minded players first and enforcers second. The players that you will see on this list are enforcers, first and foremost.
10. Daniel Carcillo, Chicago Blackhawks
2011-12 Statistics: 28 games played, 2 goals, 9 assists, 11 points, 82 penalty minutes, 6 fights.
Despite missing significant time due to injuries and suspensions, Daniel Carcillo has accumulated more points this season than most enforcers rack up in three.
This isn't a fluke, either — he's had two campaigns with 10-plus goals and 20-plus points in his career, including a season with the Coyotes in 2007-08, which saw him record 13 goals, 24 points, 324 penalty minutes, and 19 fighting majors in only 57 games.
Watch the above video and tell me that Carcillo never shows signs of offensive brilliance.
9. Gregory Campbell, Boston Bruins
2011-12 Statistics: 69 games played, 8 goals, 7 assists, 15 points, 71 penalty minutes, 9 fights.
The Bruins forward is having another strong season, which should be no surprise to anyone who has watched him play.
Campbell excels in all areas of the game, which is the reason he plays up to 17 minutes a night, an extremely high total for someone who fights as often as he does.
He has twice recorded 13 goals and 29-plus points in a season, all while serving as a reliable enforcer
8. Brandon Prust, New York Rangers
2011-12 Statistics: 72 games played, 5 goals, 12 assists, 17 points, 151 penalty minutes, 19 fights.
Often seen as a one-dimensional enforcer to uneducated hockey fans outside of New York, Brandon Prust is anything but.
Relied upon as much for his work on the penalty kill as for his fisticuffs, Prust ranks second among Rangers forwards in shorthanded time on ice, and tied for ninth among all NHLers in shorthanded goals.
His 13 goals and 29 points last season were tops among players with more than 15 fighting majors.
7. Paul Gaustad, Nashville Predators
2011-12 Statistics: 62 games played, 7 goals, 13 assists, 20 points, 72 penalty minutes, 4 fights.
Paul Gaustad is one of the highest scoring enforcers of the post-lockout era, consistently recording at least 20 points and fighting three times in each of the seven seasons he has been in the league.
His best season came in 2007-08, when he scored 36 points and fought five times, against the likes of Chris Neil, Eric Boulton and Gregory Campbell.
Gaustad is a player that any coach would love to have on his team.
6. Zack Smith, Ottawa Senators
2011-12 Statistics: 73 games played, 14 goals, 11 assists, 25 points, 88 penalty minutes, 8 fights.
Zack Smith is an absolute force on the ice, whether his gloves are on or off.
Among Senators players, he ranks seventh in goals, ninth in points, fourth in penalty minutes, third in fighting majors and tied for first in shorthanded goals.
What makes Smiths' totals more impressive is that this is only his first full season in the league.
5. Derek Dorsett, Columbus Blue Jackets
2011-12 Statistics: 68 games played, 10 goals, 6 assists, 16 points, 196 penalty minutes, 16 fights.
This is a breakout year for Derek Dorsett, as he has scored nearly half of his career goals in this season alone.
He holds the distinct title of being the only player in the NHL with 10 or more fighting majors and 10 or more goals.
That's good enough for me to put him in the top five.
4. Jordin Tootoo, Nashville Predators
2011-12 Statistics: 71 games played, 6 goals, 23 assists, 29 points, 87 penalty minutes, 4 fights.
Talk about another breakout year. Jordin Tootoo is on pace for 32 points this season, nearly double his previous season high.
We saw flashes of his offensive talent last post-season, where he collected six points in 12 games, which was tied for fourth-most on the club.
While his scoring is on the rise, his fights are more infrequent than ever, which would matter if he hadn't already established himself as one of the greatest enforcers of the decade.
Tootoo can still go toe-to-toe with anybody in the league and most-likely win decisively, but he doesn't need to as often anymore, which is reflecting pleasantly on the score card.
3. Chris Neil, Ottawa Senators
2011-12 Statistics: 65 games played, 11 goals, 14 assists, 25 points, 136 penalty minutes, 9 fights.
Chris Neil is the epitome of an enforcer with an offensive upside.
He's a five-time 10-plus goal and 20-plus point scorer (his season highs are 16 goals and 33 points, respectively), and has recorded at least 130 penalty minutes and been involved in nine fights in every season he has been in the league.
Neil and Zack Smith combine to form one of the most dangerous enforcing tandems in the NHL…one that can score.
2. Wayne Simmonds, Philadelphia Flyers
2011-12 Statistics: 73 games played, 22 goals, 20 assists, 42 points, 89 penalty minutes, 9 fights.
I was sure that after Wayne Simmonds found his scoring touch with the Flyers, his fighting would decrease dramatically — that didn't happen, in fact, the exact opposite happened.
Simmonds has evolved into a bona fide enforcer this season. No longer fighting the Corey Perry's, Max Pacioretty's and Francis Bouillon's of the league, but the Stu Bickel's, Brandon Prust's and Matt Martin's.
He is by far the highest scoring player with nine fighting majors or more.
1. David Clarkson, New Jersey Devils
2011-12 Statistics: 74 games played, 28 goals, 13 assists, 41 points, 136 penalty minutes, 7 fights.
The long-time Devils enforcer is having a monster of a season, which no one, probably least of all Clarkson himself, could have predicted.
He is on pace to surpass the 30-goal mark this season, which if successful, will make him only the third player in the 21st century (the other two being Milan Lucic and Scott Hartnell) to score 30 goals and collect seven fighting majors in the same season.
From fighting close to 30 times in one season to scoring close to 30 goals in another, Clarkson had no competition for top spot on this list.
Honorable Mentions: Matt Martin, Andrew Shaw, Arron Asham, Deryk Engelland, Brad Winchester, Shawn Thornton.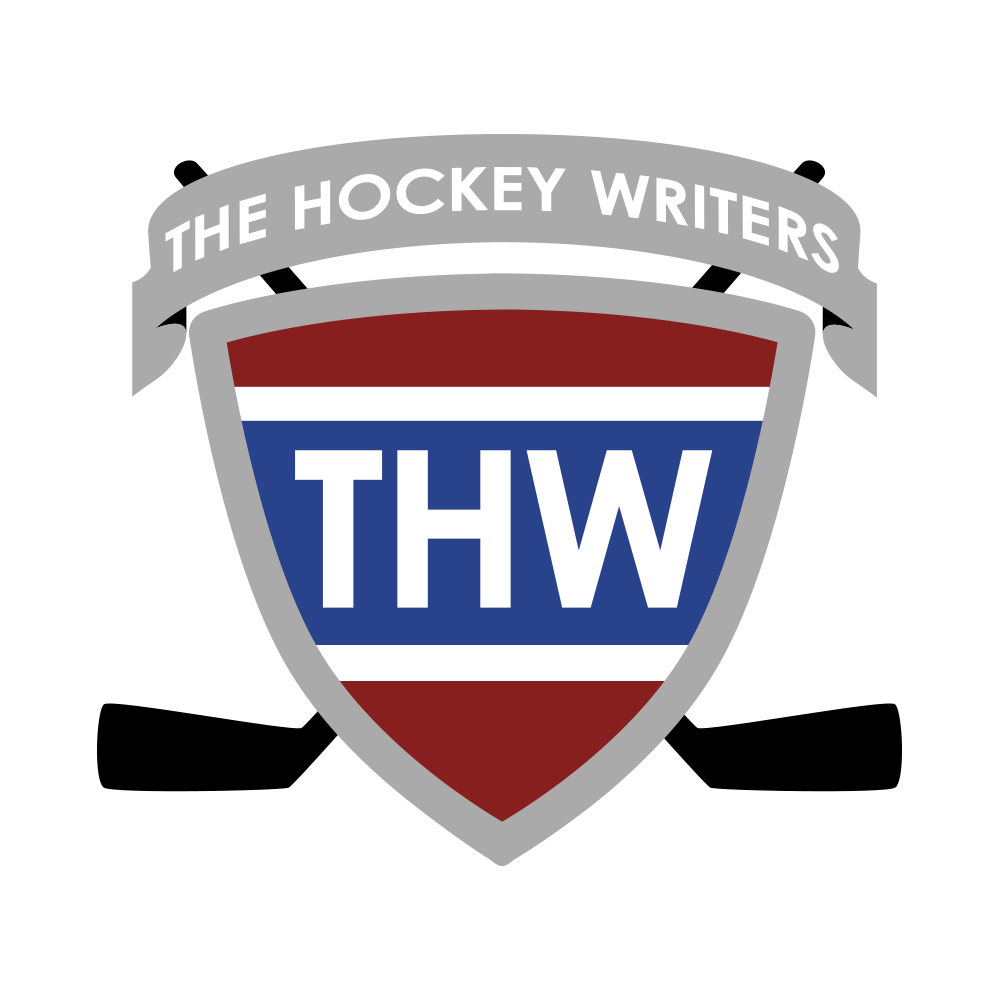 The Hockey Writers is:
1) A top-tier hockey media company delivering a top-notch, in-depth look at the NHL
2) A collective of some of the best hockey writers anywhere
3) A multimedia provider with daily podcasts and YouTube shows
4) Well-respected and widely-cited NHL prospect and draft resource