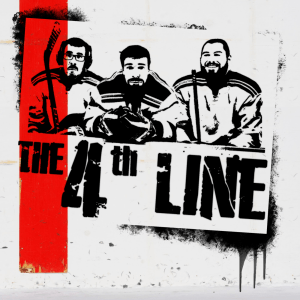 For the first time ever, The Hockey Writers is proud to bring you The 4th Line Podcast. Featuring host Carl Landra, The 4th Line Podcast brings listeners unqiue opinions that you can't find anywhere else.
The 4th Line Podcast will feature your favorite The Hockey Writers' columnists each week, giving you their thoughts on the team they cover as well as the league as a whole.
This week's guest is Tampa Bay Lightning contributor Dan Herrejon.
A synopsis of the latest episode can be found below:
The guys announce their partnership with The Hockey Writers, record a show during game 3 of the Stanley Cup Final, talk with Dan Herrejon about the Tampa Bay Lightning, have a rapid fire Kangaroo Court and re-cap the events of Game 3.
You can listen to Episode 31 of The 4th Line below. To catch up on past episodes, visit the podcast's homepage here. And don't forget to subscribe to the cast on iTunes.
Michael is a former Managing Editor for The Hockey Writers. He's covered the Buffalo Sabres, along with the NHL in general, for various outlets since 2009. His work has been featured on outlets such as Yahoo, Sports Illustrated and Fox Sports.