How To Judge A Goaltender?
Ranking NHL goaltenders is a capricious task. Numbers must be looked at through each players' specific team context, and even then that can sometimes be misleading. For this ranking, individual performance paired with degree of difficulty and subsequent team success was taken into account. It's a certainty that many will feel that their own club's goaltender belongs on this list, but given the factors that have been considered, here are the league's five very best goaltenders so far this season:
5. Frederik Andersen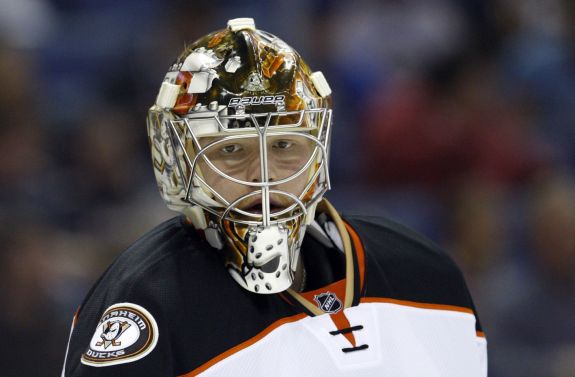 The Anaheim Ducks sit atop the National Hockey League standings, and Andersen has played a key role in that success. 19 of the Ducks' 25 wins have come in one goal games. That places an immense weight on any goaltender's shoulders, and even more so for Andersen who has started almost every game for Anaheim. While his save percentage has leveled off a bit as of late (down to .917), the man they call "Freddy" in Orange County has played the fourth most minutes of any goaltender in the NHL. Considering the toughness of those minutes and the fact that Anaheim isn't exactly an elite possession team, he clearly belongs with the league's very best this season.
4. Roberto Luongo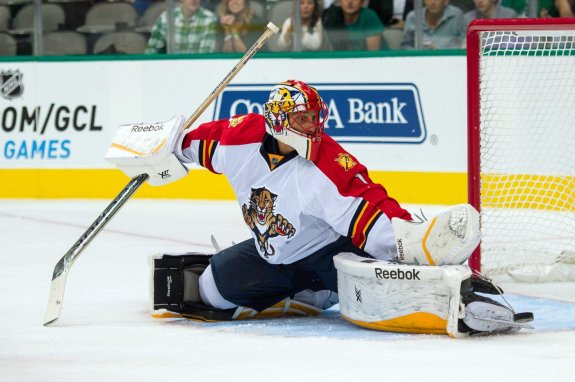 Remember this guy? It seems like Luongo has escaped the collective consciousness of the hockey world, but maybe that's what he wanted when he got traded back to Florida. Though out of the fish bowl that is the Vancouver media, everyone should be talking about the Montreal native this season. Posting an incredible .926 save percentage, he's allowed one of the lowest scoring teams in the league to be in the playoff hunt. While he hasn't faced nearly the level of rubber he once did in his first stint in Sunrise, Luongo's strong play has been instrumental in allowing the Panthers to take the next step as a franchise. Considering all that he went through in Vancouver and his lackluster play there the past few seasons, it's absolutely remarkable that Luongo has lunged right back into the fray as one of the league's very best.
3. Jonathan Bernier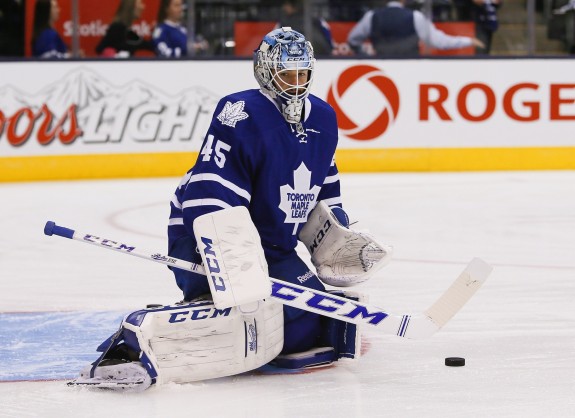 Fellow THW writer James Tanner put it pretty simply, "No goalie ranked ahead of [Bernier] in any major category plays for the Leafs". To put that statement into perspective, no team outside of Buffalo and Calgary has had more pucks directed at their net than the Leafs. Despite their absolutely atrocious defensive play, Randy Carlyle's men sit (uncomfortably) in the East's top wild card spot. While they've lit the lamp at a league-leading clip this season, the overriding aspect of their success has been the excellent play of Jonathan Bernier. A stellar .920 save percentage has allowed the Leafs to be in the playoff mix, and they'll need Bernier to be at least that good if they hope to still be in the mix come spring. Willing a team into the playoffs is no easy feat, and it vaults him into the best five goaltenders in the league.
2. Pekka Rinne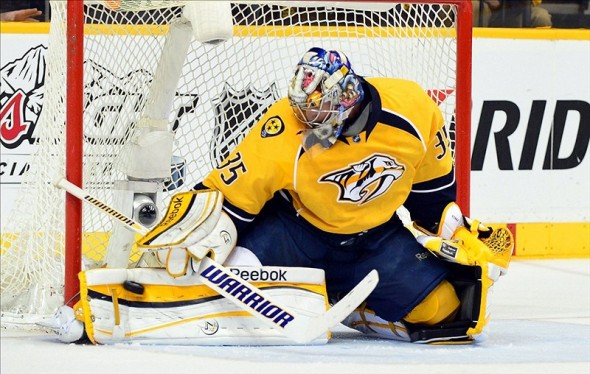 Thanks to injuries and a lackluster post-lockout campaign, it's easy to forget that Rinne once posted a godly .930 save percentage in the 2010-2011 season, one of the very best single seasons in that category. At age 32, he's back at full health on an improved Predators team that's turned quite a few heads this season. His absolutely ridiculous .934 save percentage speaks for itself. With a gargantuan six foot five inch frame, it's almost unfair for shooters that Rinne is this good. He isn't saddled with some of the poor defensive play that other goaltenders on this list must deal with, but he's been so dominant  that anything lower than number two would be a travesty.
1. Carey Price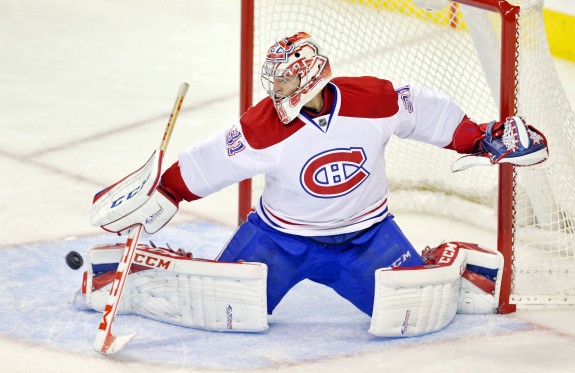 There once was a time where fans in Montreal were clamoring for Price to be driven out of town. Since the Canadiens traded Jaroslav Halak, Price has a shiny .920 save percentage, which includes a horrendous 2011-12 campaign that saw Montreal finish dead last in the Eastern Conference. Impressive stuff, but 2014-15 may be Price's best season yet. On a team that regularly gets out-shot and out-possessed, he's had an incredible .927 save percentage. Even more impressive is the fact that Price's play has translated into tangible success for Montreal, as they sit fifth in the entire NHL. He's faced a ton of shots, stopped a ton more, and carried his team near the top of the league. The case is closed: Carey Price has been the best goaltender in the NHL this season.
(Honorable mentions: Marc-Andre Fleury, Michael Hutchinson, Jonathan Quick, Braden Holtby, Jonas Hiller)