Let's face it, the NHL can be a weird place sometimes. We've seen everything from plastic rats, octopi, to naked middle aged men falling on the ice. The craziness however, comes in a ton of forms. Would you be willing to block a slap shot with your head? Smile like a maniac as you beat someone's face in? Own a few gigantic snakes perhaps? Congratulations, odds are you're on this list!
5. Josh Gorges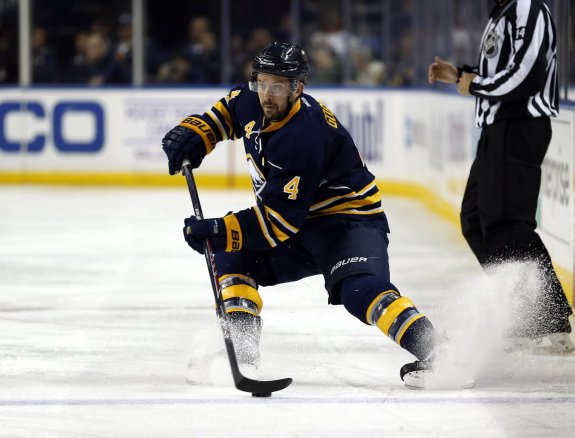 There's something that's just inherently insane about blocking shots in the NHL. With a goaltender in full body armor right behind you, why get in the way of a bullet from the likes of Zdeno Chara and Shea Weber? To boot, most skaters have gaps in their gear where there isn't any padding, so the concept itself just gets crazier and crazier. Few in the game have been better than Gorges at sacrificing their bodies, having been among the league leaders in blocked shots for the past three seasons, even topping the league in this insane category in 2011-12. Perhaps all that needs to be said is that he's blocked a shot with his head before (and it kind of looked intentional):
4. Brent Burns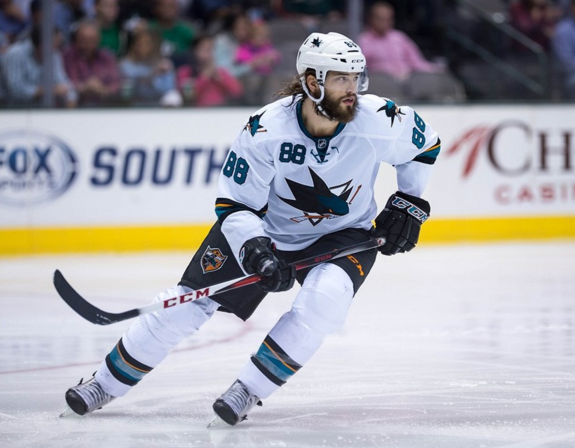 For starters, Brent Burns just looks a little crazy. But wait until you see his personal zoo (wait…what?):
3. Ray Emery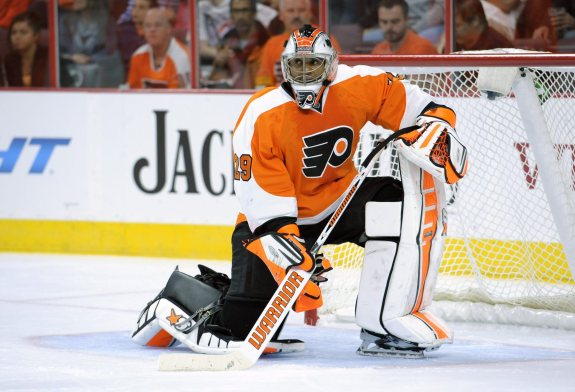 The league experienced a serious drought of insane goaltenders when Ron Hextall decided to hang them up. Emery emphatically ended that drought however, punching his way to notoriety (he remains a solid player as well). Here is perhaps Emery's greatest career moment, where he has no problem taking on just about anyone on the Buffalo Sabres, flashing a maniacal look in his eyes as he beats down poor Martin Biron:
2. Milan Lucic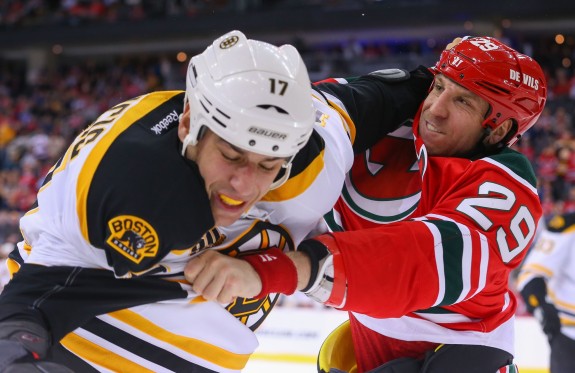 Milan Lucic has been a steady riser in the "crazy" category for a few years now. Whether it's fighting with random guys at the bar or taunting the entire Bell Centre crowd, Lucic is constantly expanding his arsenal of comical antics. He also has a bizarre penchant for spearing opposing players in the family jewels. But hey, according to him, it's not his fault his opponents are chickens. Of all his great moments though, no moment can top Lucic solidifying himself as the biggest sore loser of all time:
https://www.youtube.com/watch?v=wXn2j9crVFM
1. Ilya Brzygalov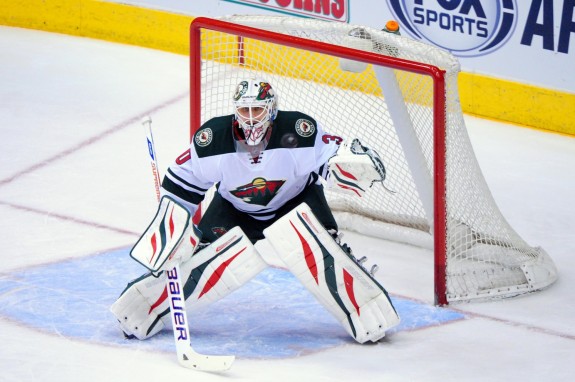 The (crazy) man, the myth, the legend; although not currently on a team roster, "Bryz" has basically written and re-written the manual on NHL craziness (make sure to hear his quote at 7:14, he thinks defensemen who block shots are the crazy ones. I'm looking at you, Josh Gorges):
Felix Sicard is the Anaheim Ducks' Lead Writer for The Hockey Writers. Now in his third season of covering the team, he writes previews and recaps for all Ducks' home games, as well as weekly analysis pieces.
In addition to covering the Ducks at THW, Felix co-hosts SB Nation's Anaheim Calling: The Podcast, as well as hosting The Garage Hockey Podcast.
For consistent Ducks' content, be sure to check out his Twitter @Felix_Sicard.