Mike Colligan wrote an article this week about some of the surprising names that are still free agents.  In discussing the article, him and I both agreed that those 23 names alone would be a pretty solid hockey team.  We agreed that there was certainly a lack of headliners, both offensively and the blue line, but there was a solid core of players with very valuable leadership and experience.  But we ended the conversation with a what if moment.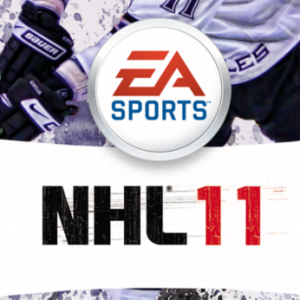 Not wanting to leave this stone unturned, we decided to put this team in action on the new NHL 11, released last week by EA Sports.  For those of you that don't know, NHL 11 is EA's latest iteration of video game hockey.  In my opinion, it is their best effort yet.  Subtle nuances really make this game special.  For once, the AI actually seems like there is some kind of a brain directing their actions and there is a sort of cohesion in their strategy.  This version represents a major step forward by combining a lot of small changes that really impact the way the game feels.  The first time you are rewarded by setting up a solid cycle, working the defense out of position and finding the open man for the goal, you will know exactly what I mean.
I created a team by using only the players highlighted by Colligan (Belanger has since signed, but is included anyways).  I made slight changes to the lineups by dressing Bergeron in favor of Mottau, Lang in favor of McAmmond, and Ortmeyer for Kozlov.  I then substituted this team into the season by removing a team I feel won't contend this season, the Edmonton Oilers.  For simplicity purposes, I turned off all transactions and injuries.  I then simulated the season from the first puck drop all the way to Sid accepting his second Stanley Cup.
NHL 11 Dream Team
The results are something I feel are eerily realistic.  The team struggled heading into the all-star break and was six games under .500.  But all of a sudden something clicked.  The team tore through February, only losing twice and finished the season in 7th place in the Western Conference with a 42-35-5 record.  While I doubt the game accounted for this, it seemed like the veteran leadership running through this team kicked in and willed the team to a playoff spot.  The offense was led by Billy Guerin with 32 goals and 33 assists for 65 points.  Not a huge total, but the team had four other players top the 60 point mark, demonstrating solid team scoring depth.  The biggest disappointment was Jose Theodore who struggled with a 90.1% save percentage and a 2.97 GAA.
Our Dream Team opened the playoffs against a surprise second place opponent in the Colorado Avalanche.  On a side note, I, like many others, love the Avalanche upside and believe they will be a solid playoff team, but they aren't the second best team in the Western Conference.  I expected to get blown out of the water by the youth and speed of the Avalanche, but surprisingly, the Dream Team stuck with them.  When I saw they were headed to game 7, the question was youth v. experience, speed v. leadership.  Experience and leadership prevailed and the Dream Team moved on.
The second round found them matched against another aging team, the Detroit Red Wings.  The Red Wings jumped out to a two to nothing lead before dropping two on the road.  However, The Red Wings won two in a row and  ended up winning in six games en route to another Pens – Red Wings Stanley Cup Finals match up.
While disappointed in their second round loss, this non-scientific experiment yielded realistic results.  Again, I can't imagine that it made a huge impact in the simulation, but it appeared that in situations where veteran leadership was important, this team prevailed.  There was just enough offensive firepower to keep them competitive while depending on the veteran guile to get them over the hump.
The moral of this simulation story is that most of these free agents bring something to the table that could help many NHL teams.  The simulation proved what Colligan and I believed, the players together are better than at least a third of the league.  Svatos and O'Sullivan bring young legs.  Guerin, Nolan, and Lang bring that veteran experience that teams lean on in tough times.  Most of these players are still solid NHLers, who will find their places and make a positive impact this season.