While the Edmonton Oilers did find a way to drop another one-goal decision on Wednesday evening at Rexall Place, falling 4-3 in overtime to the Chicago Blackhawks, Oilers Nation was abuzz thanks to some surprising news surrounding the availability of New York Islanders defenceman Travis Hamonic. As tough as stomaching another loss for fans of the Orange and Blue was, the idea of possibly adding a legitimate top-pairing blueliner to a lineup which is starving for such a player left many hoping their prayers had finally been answered.
The Islanders & Travis Hamonic — https://t.co/P7lJSGRR1F

— Elliotte Friedman (@FriedgeHNIC) November 18, 2015
The moment Sportsnet's Elliotte Friedman broke the news that Hamonic had not only asked to be traded but to a "Western Canadian" team to boot, the masses started to let their imaginations run wild on them. Considering the reason the Manitoba native requested the move was for "personal reasons", one would think the most logical destination would be for him to eventually find his way into a Winnipeg Jets uniform. However, by the sounds of it, ending up with the Calgary Flames, Oilers or Vancouver Canucks would also be an acceptable outcome for the 2008 second-round pick.
[Related Article: Sekera Leaves Fans Wanting More]
So while fans may have been jumping the gun in the likelihood of Hamonic ending up in Oilers' silks, the possibility is clearly there. After all, if we are talking about ending up in a Western Canadian destination there are four possibilities and the Alberta capital would fall into said category. One thing to keep in mind, the fact the Islanders would require a defenceman who could make an immediate impact of their backend would probably make Edmonton a less attractive trading partner for general manager Garth Snow.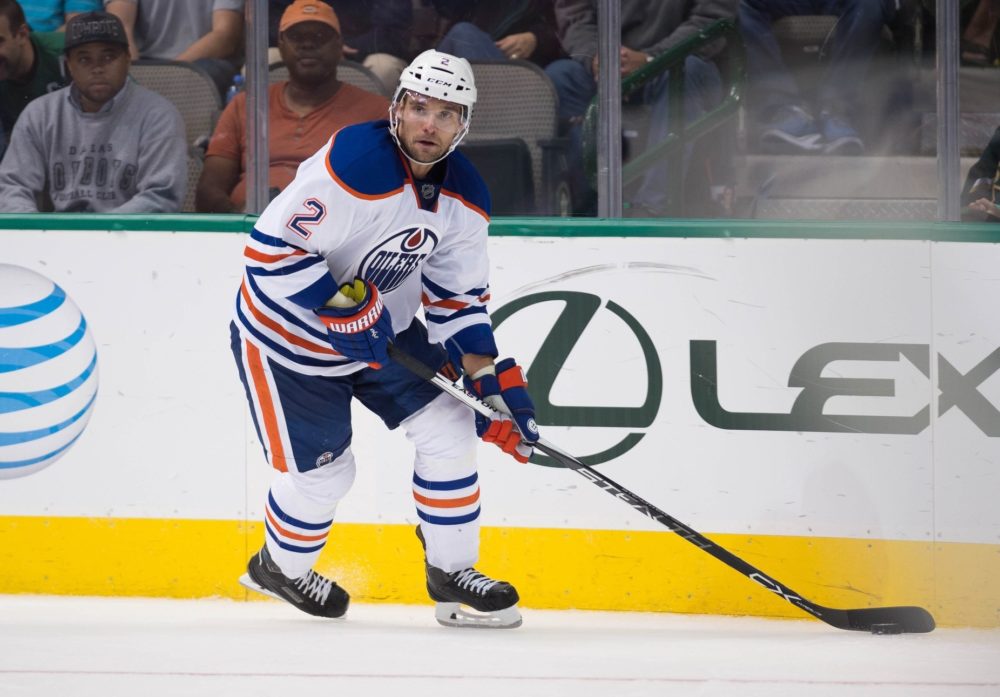 Oilers Lack of Depth Remains a Major Hurdle
As of this moment, the Oilers have exactly one bonafide top-four rearguard on their roster in Andrej Sekera and two that are knocking on the door in Oscar Klefbom and Darnell Nurse. In a perfect world, Peter Chiarelli would love nothing more than to add to that trio but unfortunately, there is the other side of the equation to take into consideration.  According to Friedman, the Isles GM has little interest in picks and/or prospects being the centrepiece of any potential deal, making the inclusion of one of the aforementioned blueliners a no-brainer.
With the Oilers lack of right-handed shooting defencemen at the NHL level or within the system being what it is, making such a move would have to be something worth considering. Let's not forget that Hamonic just turned 25-years old, is already a proven commodity in the league and it is locked up for another four seasons at very a team friendly cap number at slightly below $3.9 million a season. While not traditionally a huge point producer, he does play in all situations for New York and his departure would create a massive hole in their lineup.
[Related Article: The Continuing Maturation of Darnell Nurse]
Even if Snow were to consider such a deal, you can count on him expecting Chiarelli to cough up something else of substance in such a deal. While Sekera is a quality player, he is also four years older and Hamonic is arguably already the better all around player. He is unquestionably a far superior player, at least in the here and now, when it comes to Klefbom and Nurse. Neither one would be able to immediately step into the Islanders lineup and take on the former Moose Jaw Warriors standout's workload.
While some delusional members of the Oilers fan base believe offering up someone like Nail Yakupov would be a step in the direction towards having such a trade completed, the talented Russian would be nothing more than an additional piece in a slightly bigger deal. Not only are the Islanders not looking for a forward but if they were to even consider going down that road, the return would certainly have to include Edmonton first-round pick of the 2016 Entry Draft (unprotected) or likely one of Leon Draisaitl, Jordan Eberle, Taylor Hall or Ryan Nugent-Hopkins. But again, New York's first choice would be for a defenceman who can help in 2015-16.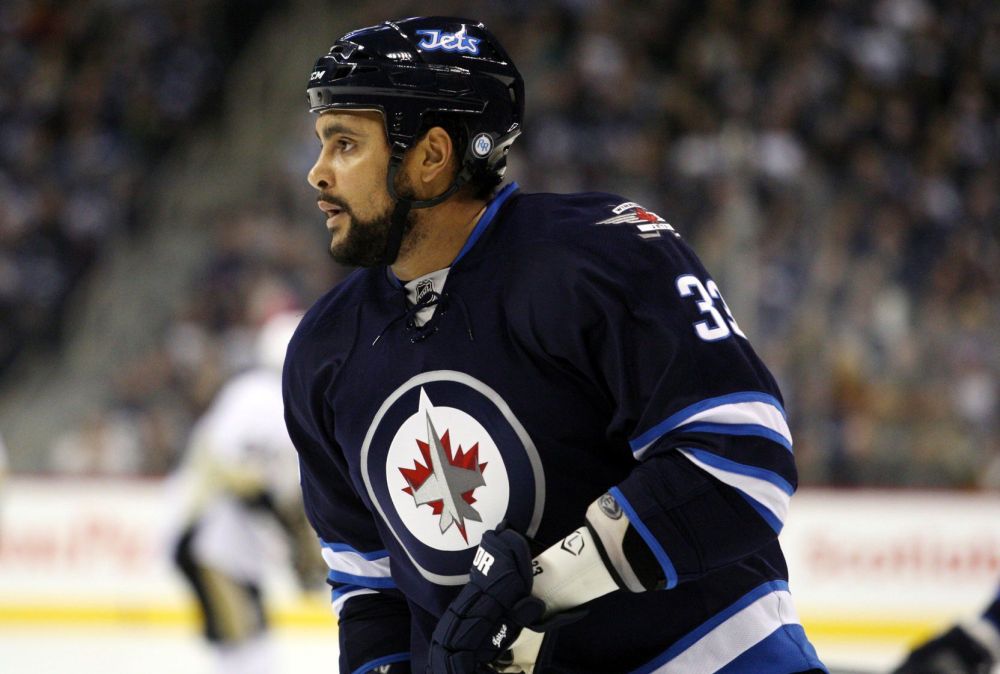 Jets, Flames and Canucks Appear To Be Better Fits
Chances are Hamonic would prefer going home to Winnipeg and to be fair, the Jets have the pieces to make it happen. They currently have three right-handed shooting defencemen in Dustin Byfuglien, Tyler Myers and the struggling Jacob Trouba and would probably jump all over the opportunity of shipping Byfuglien plus something else out of town in exchange for Hamonic. There is no question the pending unrestricted free agent would fill the Isles short-term need and likely net them another useful piece…and who is to say the 30-year old would not sign on the dotted line to stay in Brooklyn?
Same goes for Calgary who have a plethora of quality players along their backend and should Brad Treliving feel the need to change things up, the Flames general manager could very easily move one of his top three in hopes of giving his backend a different feel. Even Vancouver, who are far from deep on the blueline, can offer up two quality guys in Alex Edler or Chirs Tanev and maybe even a veteran like Dan Hamhuis to help for the rest of the year, on top of whatever else New York may be able to shake loose.
[Related Article: Leon Draisaitl and Taylor Hall Show]
Despite all of that, of the teams rumoured to be on Travis Hamonic's potential wish-list, there is absolutely no doubt which one could use him the most. As we all know, it is rare for a defenceman with this sort of pedigree to be made available via trade in today's NHL and when it does, it generally has something to do with extenuating circumstances. That is certainly the case in this situation and it will now be up to Peter Chiarelli to sweeten the pot enough to make Garth Snow bite. While he apparently took a run at it in the summer and came up short, perhaps the Edmonton Oilers general manager will find a way to get it done this time around.