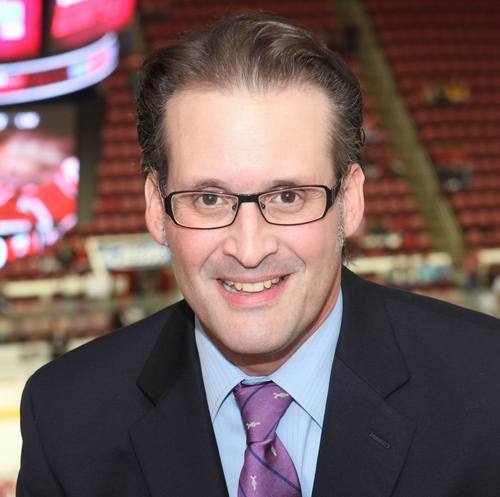 Hello hockey fans! Our series continues with the Carolina Hurricanes and we decided to sit back and have a good Q&A chat with John Forslund. This time, a podcast platform was used so that some questions could be expanded on along with the normal give and take of an interview.
John Forslund And The Carolina Hurricanes
The main thrust of the Q&A was about the Hurricanes and what the last couple months have brought the organization with the arrival of Ron Francis and just before this week's hire of Bill Peters as Carolina's new head coach(former assistant coach of the Detroit Red Wings). I asked John a whole range of questions, including several key aspects of the franchise — the Captain, management, players, and coaching alike.
Now what we did for the audio was to link it from our raw podcast — The Hockey Writers Q&A of John Forslund. Please understand this is the completely unedited version. Somewhere in the catacombs, there is an edited version that actually exists. Basically the actual interview occurs from about the five minute mark to a little past the 34 minute interval. I gave John free reign to expand or be as brief as possible with his answers.
Understandably, an employee of the team has to be more measured than most but if you read between the lines a little, you will hear some answers that one may not quite expect. Just take a listen and let it ride as they say.
Future Q&A's
Oh my! Where do we head from here? Next up it is time to head into the belly of the beast which for most of us is the old Atlantic Division. Our next Q&A will come from the media of the New York Islanders. Something tells me this could be likely mixing gasoline with a Molotov Cocktail. This should be fun.
In the meantime, thanks again for reading and take a listen. By the way, thank you Mr. Forslund.