'The Nuck Stops Here' is a Vancouver Canucks news, opinion and analysis column that runs every Sunday throughout the regular season.
NEWS
Jack Skille, James Sheppard, Tuomo Ruutu, Kevin Carr signed to PTO contracts
The following is a press release from the organization:
Vancouver, B.C. – Vancouver Canucks General Manager Jim Benning announced today that the Canucks have signed right wing Jack Skille to a professional try-out contract. 
Skille, 29, appeared in 74 games with the Colorado Avalanche last season, registering 14 points (8-6-14) along with 11 penalty minutes. The 6-1, 216-pound forward has amassed 75 points (38-37-75) and 106 penalty minutes in 313 NHL regular season games split between Chicago, Florida, Columbus and Colorado.
A native of Madison, Wisconsin, Skille was originally selected by Chicago in the first round, 7th overall in the 2005 NHL Entry Draft.
Right wing Tuomo Ruutu, centre James Sheppard and goaltender Kevin Carr who were also signed to professional try-out contracts by the Canucks on September 13th.
ANALYSIS
Where does Alex Burrows fit in?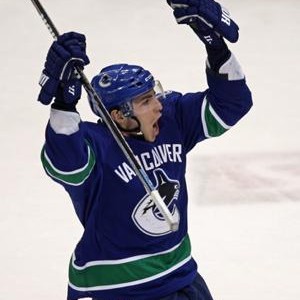 Heading into the off-season, many saw it as a very real possibility that veteran winger Alex Burrows could be the victim of a buyout. While that (unsurprisingly) didn't amount to anything, it does bring with it the question of where exactly does the team plan on using Burrows in their lineup? There are a few possibilities.
He's certainly not a top-line player anymore, so that can be confidently written off, but could he play on a second line? Maybe. While he can hardly be described as top-six caliber, it wouldn't be too much to predict that he at least starts as a second line winger alongside either Bo Horvat or Brandon Sutter.
What's more likely, however, is a third or fourth line assignment, with regular press box time a possibility as well. Burrows is still an NHL-level player, but it may be tough to find him a spot in this lineup. With the likes of Emerson Etem and Jake Virtanen posing as similar, but younger options, Burrows may have a tough time finding empty spots on an every game basis, and thus looks to be demoted to a depth position going forward.
This might not be the year for Brendan Gaunce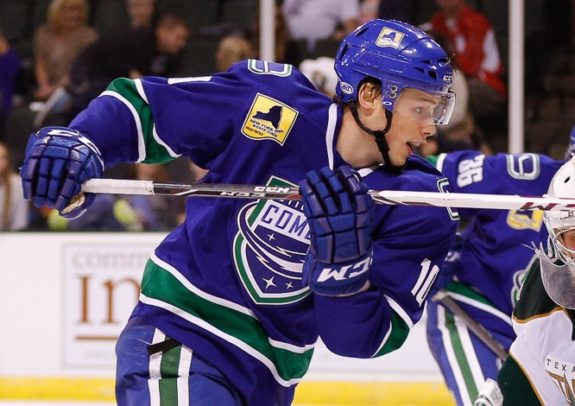 At the end of the regrettable 2015-16 season, many were calling for the insertion of 2012 first round pick (26th overall) Brendan Gaunce into the lineup. In 20 games with the Canucks last season, Gaunce did not look out of place, even scoring  his first NHL goal in the process. In recent years, Gaunce has developed from a dependable two-way presence with limited offensive upside, to a winger with some reasonable scoring potential.
One would think his offensive development, along with his always steady defensive play, would be enough to secure a spot on the roster by now. That is not the case, but it's not necessarily Gaunce's fault — the lineup is simply too full right now, with the likes of Burrows, Derek Dorsett and Jake Virtanen all battling for lower lineup positions.
One of those pieces would need to get shipped out somehow for Gaunce to lock up a position — and that doesn't seem likely, with the best case scenario for Gaunce being an AHL demotion for Virtanen. It's unfortunate, as it would not only allow the team to get younger, but also boast another homegrown draft pick on the team.
Things can still change, but as of right now, it doesn't appear too likely that Gaunce will be on the Canucks roster to start the year
AROUND THE BLOG-O-SPHERE
Fun links about the Vancouver Canucks from all around the internet.
Troy Stetcher and Olli Juolevi exceeding early expectations [The Province]
Three questions heading into training camp [The Canuck Way]
Andrey Pedan looking to make the roster, and avoid the waiver wire [Vancouver Sun]
Which Canucks might make the next World Cup rosters? [CanucksArmy]
Emerson Etem remains a wild card for the Canucks [The Hockey Writers]
Some audio of Anton Rodin, who is apparently "97% ready" after injury [TSN 1040]
The projected forward lineups, courtesy of Bob McKenzie:
McKenzie expects #Canucks forward group to look like:

Sedins-Eriksson
Burr-Sutter-Hansen
Baertschi-Bo-Rodin/JV
Rodin-Granlund-Dorsett/EE

— Grady Sas (@GradySas) September 22, 2016