During the course of a game, a week, or a season, there are countless plays that go unnoticed that help a team be successful. Sometimes, those plays are made by the stars of the team, but often times, they are made by guys many fans know little to nothing about. As 2011 approaches, let's take a few minutes to acknowledge a few of these underrated players and what they bring to their teams and the league.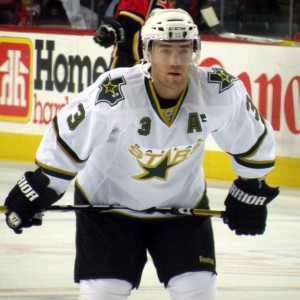 Stephane Robidas (D, Dallas): Robidas is one of the best players about whom most NHL fans have never heard. A solid defenseman with some offensive skill, Robidas has always been willing to take a hit, block a shot, and do the dirty work to help his team win. In the 2008 playoffs, Robidas blocked a Todd Marchant shot with his face, breaking his nose. He returned with a facemask and continued to play scoring a goal and setting up another as Dallas upset the defending Stanley Cup champion Ducks.
Dan Cleary (F, Detroit): Like Robidas, Cleary has never been shy in doing the dirty work. One of the best penalty killers in the business, Cleary always does what needs to be done for the team. As he has shown this season, he is also capable of scoring in bunches.
Brooks Laich (F, Washington): A tough player (rarely misses a game) who has some offensive skill (three straight 20-goal seasons), Laich is probably best known for his defensive-zone play. Teammates speak of his leadership as well as his ability to play effectively in all zones.
Alex Burrows (F, Vancouver): A solid, two-way player who just loves playing the role of agitator. A bit of an emotional fireball, Burrows has been known to draw a bunch of penalties but also take a few bad ones as well. Burrows scored 35 goals last year and 28 the season before, but still is not well known outside of Vancouver.

Alex Burrows
Ryan Whitney (D, Edmonton): A solid, puck-moving defenseman, Whitney is one of the best passing defensemen in the league. A great skater, Whitney can run a power play and kill penalties, though he often does not use his big frame as effectively as he should in the defensive zone.
Mark Giordano (D, Calgary): Though a bit undersized for a defenseman, Giordano rarely loses a one-on-one battle. He has finished with a positive plus/minus in all four of his NHL seasons, and has demonstrated growth as an offensive player the past two seasons (11-19-30 last year and 3-16-19 in 2010-11). He has been Calgary's best defensive player this season.
Ryane Clowe (F, San Jose): An old-school winger who can play either wing and just loves to hit. Rarely loses a battle in the corners or on the wall, Clowe has also developed into a decent offensive threat for the Sharks, scoring 22 goals two years ago and 19 last year. Has lost a little of his physical edge with the offensive increase, though he looks to be back to the physical style this season.
Derek Roy (F, Buffalo): A relentless player on the ice, Roy's teammates have always spoken highly of the 5-foot-9 center's work ethic. Roy had four straight 20-plus goal seasons, and was on pace for another before suffering a season-ending quadriceps injury.
Ryan Callahan (F, New York Rangers): Another undersized winger who is out with an injury (broken hand), Callahan is a tenacious skater and aggressive forechecker who plays every shift like it is his last. Known for his willingness to block shots, work hard on the boards and in the corners, and do the little things, Callahan has become a fan favorite in New York. He gained a bit of notoriety for his play in the Olympics, but still not many fans understand how valuable he is.
Dustin Brown (F, Los Angeles): The owner of three straight seasons of 20 goals or more (24, 24, 33), Brown does more than just score. The 6-foot-0, 208-pounder can play either wing, and his known for his ability to play the body. One of the better all-around players in the league, Brown is lauded by teammates for his work ethic and leadership.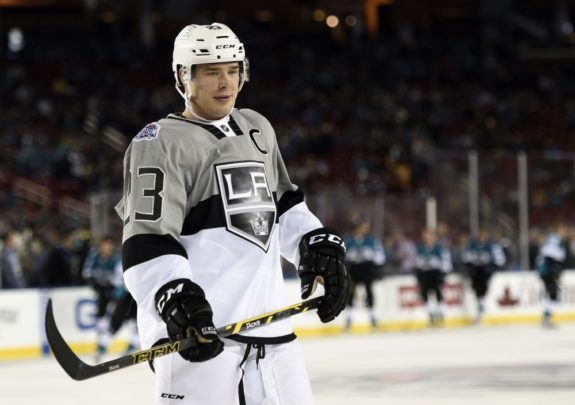 (Steve Kendall is a freelance writer who has covered hockey at all levels for 20 years for such publications as The Boston Herald, The Worcester Telegram & Gazette, and New England Hockey Journal.)