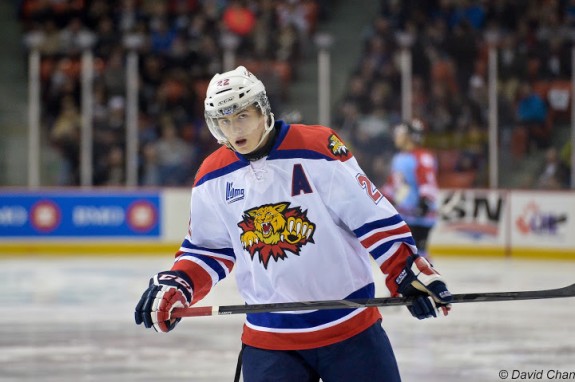 The QMJHL has always produced some phenomenal talent.  This year may not be nearly as impressive for the QMJHL in terms of bonafide talent, but the first few names on the Top 10 list are as good as anyone in the draft.  To date, this year's draft prospects coming out of the Q are a nice mix of high-end talent, and bottom-six two-way forwards.  Here is a quick look at the Top 10 QMJHL prospects for the upcoming 2014 NHL Entry Draft:
1. Ivan Barbashev – Forward – Moncton Wildcats
Although he hails from Russia, with the exception of his finesse, his style of play is anything but.  Barbashev has an average build, but plays as if he's a 6'4" 240 lbs. forward.  Not the prototypical Russian forward, Barbashev isn't afraid to throw his weight around and even scrap every once in a while.  A forward who sees, all over the ice, his best assets are his stickhandling and his passing ability.  Barbashev feasts on defenses by crashing through the high-traffic areas with the puck and creating chances for his teammates.
2. Nikolaj Ehlers – Forward – Halifax Mooseheads
I came away from the Top Prospects game with a greater appreciation for Nikolaj Ehlers.  The Denmark-native is arguably one of the fastest players in this year's NHL draft.  An agile skater, Ehlers' bread and butter is ability to control the pace of the game when the puck is on his stick.  He possesses fantastic acceleration to beat defenders and doesn't have a problem scoring goals either.  He currently sits Top 10 in scoring in the QMJHL as a rookie.  A truly dynamic offensive threat, Ehlers has a promising career in front of him.
3. Vladimir Tkachev – Forward – Moncton Wildcats
Tkachev was put on the map during the Subway Series when he put on a dazzling display of stickhandling.  He cut through two defenders, made them look absolutely silly, and netted a goal for Team Russia.  He finally decided to come to the QMJHL mid-season this year, and posted four points in his first game.  He's a real joy to watch because he can dangle his way out of a phonebooth.  A tad bit undersized, Tkachev doesn't benefit against physical play.  Be that as it may, he's a wizard with the puck and some NHL team will draft him high on skill alone.
4. Vaclav Karabacek – Forward – Gatineau Olympiques
Karabacek has made a nice shift from the Czech Republic to the smaller North American surface.  As a rookie, he sits 4th in points for the Gatineau Olympiques.  When watching Karabacek you'll see very little flashiness like you will with the aforementioned prospects.  He's a very smart player with great hockey sense and positioning.  Vaclav does the little things right that helps his line put up points.  He also doesn't shy away from using his body.
5. Daniel Audette – Forward – Sherbrooke Phoenix
Being the son of a famous hockey player comes with its own expectations.  Daniel Audette is quashing them each and every game.  The son of Donald Audette, Daniel has grown leaps and bounds with Sherbrooke since last season.  Standing 5'9", Audette is one of the smaller forwards in the Q, however he is also one of the quickest and has great center of gravity.  His speed an edge work give him an advantage and it's beginning to show on the scoresheet.  Although there will always be teams that won't pick him due to size, Daniel is showing that talent trumps lack of size.
6. Alexis Vanier – Defense – Baie-Comeau Drakkar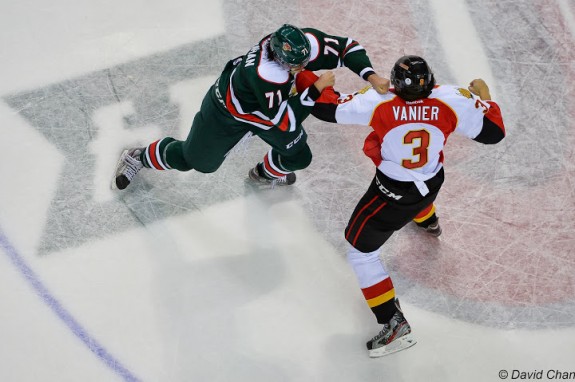 A bruising defenseman on the blueline, Alexis Vanier is a hulk of a player.  At 6'5", Vanier has made great strides offensively and defensively in his game from last season.  A tough opponent to play against, Vanier can clear players from in front of the net with ease.  He battles hard in the corners and and is sound positionally.  Since the season began, he continually joins the rush and has a booming slap shot from the point.  One slight problem may be his skating, but with thorough practice, he should have no problem with it.  If he continues to play at this pace his draft stock may rise much like Samuel Morin's did last year.
7. Daniel Walcott – Defense – Blainville-Boisbriand Armada
Another defenseman who makes the Top 10 list is Blainville-Boisbriand's Daniel Walcott.  An over-ager in CHL terms, Walcott has been somewhat of a surprise after playing in the ACHA last season.  He's tied for defenseman in scoring for the Armada.  He's a player who doesn't have a great size advantage by any means, but he's impressed with his cool, calm, and collective poise with the puck.  Boasting tremendous vision down the ice and above average speed, Walcott will be a nice commodity to an NHL team come draft day.
8. Nicolas Aube-Kubel – Forward – Val-D'or Foreurs
Although he hasn't been overly spectacular, I feel there is more potential than Aube-Kubel may get credit for.  He's been a bit overshadowed by Anthony Mantha this season, but Nicolas has displayed great foot speed, tenaciousness, and work ethic to be a steady point producing winger.  If he continues to work hard, he can find himself in a 2nd/3rd line role at the NHL level.
9. Clark Bishop – Forward – Cape Breton Screaming Eagles
Cape Breton found a solid two-way forward in Clark Bishop.  Far from the most skilled guy on the ice, Bishop's game is a bit reserved as he prefers to make the smart play as opposed to the fancy play.  Brian Burke would label him a player with "truculence".  A meat-and-potatoes centerman, he is a difficult forward to play against because of his defensive awareness and physicality coupled with his offensive instincts and hockey sense.
10. Julien Nantel – Forward – Rouyn-Noranda Huskies
Nantel's style of play is very similar to that of Clark Bishop's.  Also a two-way forward, Nantel has a tendency to disappear for shifts here and there and his consistent play has been a major question.  However, when he creates separation between himself and the defender while using his dangerous wrist shot, Nantel becomes a very effective player.  I feel at the NHL level, Nantel can be utilized in every situation due to his defense, poke-checking, and gritty play.
Follow Shawn Reznik on Twitter: @ShawnTHW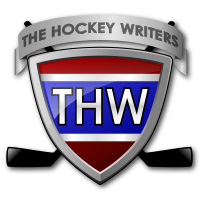 The archives of THW contain over 40,000 posts on all things hockey. We aim to share with you some of the gems we've published over the years.