This year's draft class of goaltenders doesn't feature any probable future superstars, however there are several prospects who many teams would definitely take a chance on.
In all, it looks like a below average draft class for goaltenders, but as we know, goaltenders are by far the toughest position to read for potential. Many goaltenders do not blossom until they're 25 years old, so these kids still have quite a few years to progress.
Let's take a look at the Top 5 Goaltenders for the 2015 NHL Draft. Also, check out the Top 30 Forwards and Top 15 Defensemen for the 2015 NHL Draft.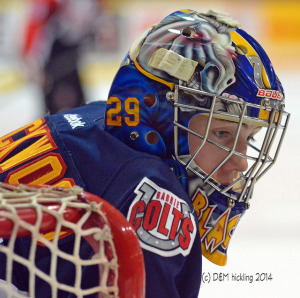 1: Mackenzie Blackwood
A tall goaltender for the Barrie Colts of the OHL, he had a 3.09 GAA and a .906 SV%. He is an athletic goalie with great mobility and positioning who loves to come out to challenge shooters an cut down angles. He is sound in his butterfly and his lateral movement. Needs some work on playing to puck to find his true potential.
2: Callum Booth
A butterfly goaltender who plays for the Quebec Remparts of the QMJHL had a 3.05 GAA and a .900 SV% this year. He is very strong down low and has phenomenal lateral movement. Booth follows rebounds very well, but may give up too many of them. He's terrific at reading shots off the stick.
3: Matej Tomek
Tomek had a 1.83 GAA and a .928 SV% for the Topeka Roadrunners this season and is committed to the University of North Dakota for 2015-16. He is an athletic goaltender who is very sound positionally. He takes away the bottom half of the net extremely well, but could improve on his rebound control and puck handling skills.
4: Ilya Samsonov
Samsonov had a 2.66 GAA and a .918 SV% for the Stalnye Lisy Magnitogorsk of the MHL. He covers the net well and comes out to challenge shooters. An acrobatic goaltender who moves well but may give up too many rebounds. Currently has a 3-year contract in the KHL which will likely affect when he is taken.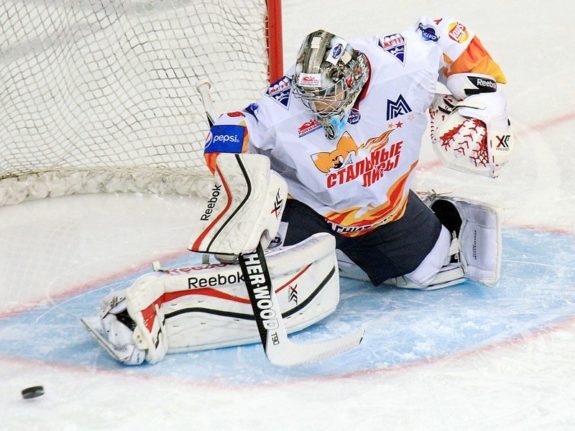 5: Michael McNiven
McNiven played for the Owen Sound Attack of the OHL this year with a 2.79 GAA and a .914 SV%. He has great positioning and uses his size give the shooter very little to look at. McNiven has good lateral movement and reacts quickly to rebounds. Could be a very good project goaltender with great upside.
[yop_poll id="33″]
Contributor for the Toronto Maple Leafs and Prospects. Scout with the Oakville Blades of the OJHL. For questions, concerns, or comments, contact me at devinslawson123@hotmail.com or on twitter @SlawsonTHW.