There is news, Toronto Maple Leafs' fans. For good or bad, the drama is over. William Nylander and the Maple Leafs finally ended a long stalemate before the 5 p.m. deadline on Saturday, when the Swedish forward signed a six-year deal worth $41.77 million. According to Sportsnet, "Well played, Kyle Dubas."
The specific numbers are: Length of Contract, 6 Years. Salary Cap Hit, $6.96 million. Total contract: $41.77 million.
Don Cherry doesn't seem to agree with Sportsnet that Dubas played this one well. His clear and terse take on the Toronto Maple Leafs' last minute signing of 22-year old Nylander was The Maple Leafs caved! As Cherry puzzled, Nylander had "played 82 games and had 20 goals." He added, "Marner's agent is going Hooray, Hooray!" Then, as Ron MacLean of Hockey Night in Canada's Coach's Corner looked on, Cherry emphatically added "$7 million! 20 goals!"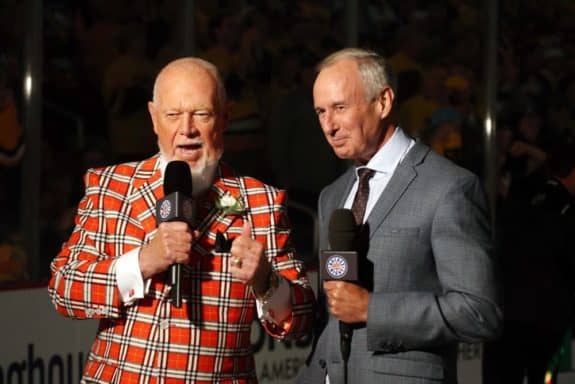 Cherry, ever the quote, was succinct in his points. Too much money, for not much production. Weak-kneed negotiation, lack of courage on the part of the Maple Leafs' organization. Down-the-road impact on the salary cap. These are all valid points – all of them. But, so what?
Don Cherry Is Right, but That Isn't the Point
Hey Don, I repeat – so what? The kind of thoughtfulness you are pointing out isn't the point. Citing the metaphor of the 2007 Jack Nicholson and Morgan Freeman movie The Bucket List, the Toronto Maple Leafs' Bucket List has only one Item: Win Stanley Cup!
This long-time Maple Leaf Bucket List is the only reason Kyle Dubas, if he is as smart as he seems, made this deal. It's for now. Forget about next year, winning the Stanley Cup is a this-year thing – and, we're all in. (BTW, the point of the movie was that Jack Nicholson and Morgan Freeman had only a year to live – and only did.)
In later interviews explaining the process and their success, Kyle Dubas couldn't help but smile like the geeky high school guy who asked the hottest girl in school to the prom, and she surprisingly said "Yes." Sure, as Coach Cherry hints, the Maple Leafs have problems coming. But, they're next years' problems. We'll fix them next year – or, not.
I have already made my own viewpoint known about what I believe the Maple Leafs should do this year. In my Nov. 21 post "Should the Maple Leafs Trade Jake Gardiner?," I reminded other fans that the last time the Maple Leafs won the Stanley Cup was 1967 – 52 years ago. I added that winning the Stanley Cup is so rare that the Maple Leafs should go for it this year. They have the team to do it – with Tavares, Matthews, Marner, Rielly, Gardiner, and now Nylander.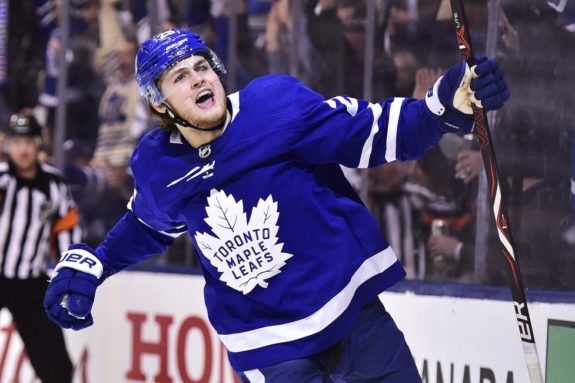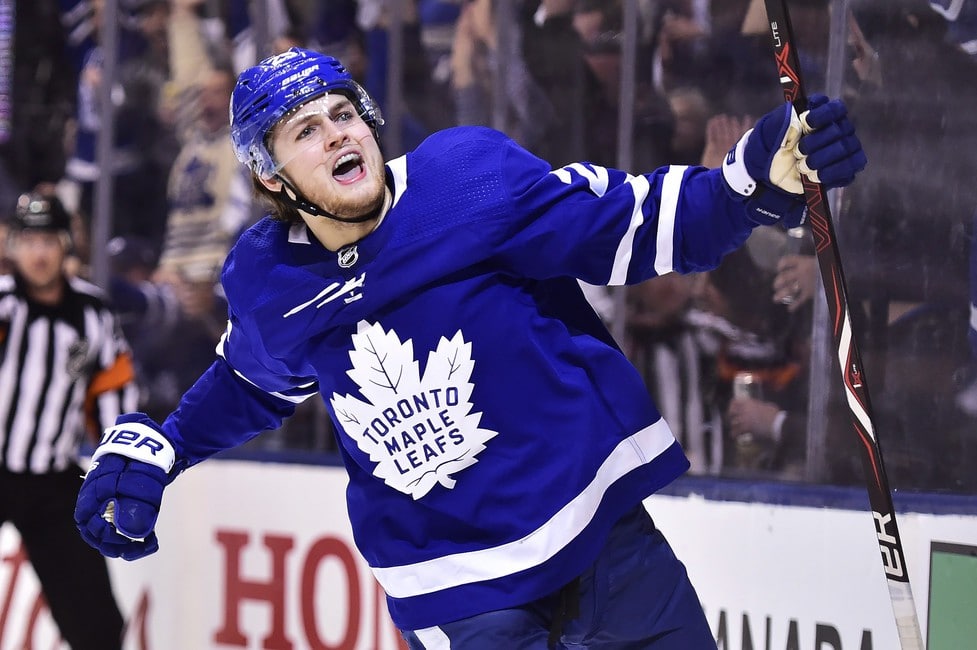 Dubas had to believe he was being a drought-ender by his deadline signing of Nylander at a seemingly too-large salary. Nylander (or his Dad Michael, as rumour has it) had to believe that the Maple Leafs were hot to sign him and saw him as the missing link in the Maple Leafs' success. Obviously, time will tell.
Related – William Nylander's Holdout: Good for Him, Bad for Hockey
Haven't We Heard This All Before?
Interestingly, this situation was all predicted in a 2017 book by Gare Joyce titled Young Leafs: The Making of a New Hockey History (Simon and Schuster Canada). The book, partly reviewed in a Sportsnet article "Sins of the Father," talks about what the Maple Leafs risked by drafting William Nylander. It suggests that William would be too much like his dad.
As the Sportsnet article noted:
"In his long NHL career, Michael Nylander had crossed paths with many of the NHL executives and scouts who were evaluating his son, and Michael Nylander hadn't made a great impression on many of them. In the opinion of one NHL scout who had played with him, "He was a talented guy but a me-first type, selfish. He wasn't a coach killer, but he wasn't committed to the team concept. If he gets his goals, gets his contract . . . whatever he can get out of it."
"Another who played with Michael called him "the worst teammate I ever had . . . it was always all about him."
Hmmm. Well, welcome home William – oh, and Dad. If you're signing William, you are also signing Michael.
The drama is over for now, but the Maple Leafs' year is not. It will be interesting to see how comfortable or uncomfortable the situation will be this year – then the next – then the next – and so on until the end of the contract. If the Maple Leafs can win the Stanley Cup this year, the storm that is coming isn't yet in sight.
This, fans, is all part of the Maple Leafs' climate change policy.