Toronto multi-sport fans know well the story of Steve Pearce. The 35-year-old journeyman, who has played for every team in the American League East during his 12-year career, started his season with the Blue Jays but was traded to Boston at the end of June. A solid player and an obvious good guy, Pearce batted .279 in 50 games for Boston in the regular season, and hit seven home runs — good numbers, not great. But, during the five-game World Series against the Los Angeles Dodgers, he soared. He batted .333 with three homers – two during the Game 5 clincher. Journeyman to World Series MVP! Cinderella lives.
So, what does this have to do with hockey – specifically the Toronto Maple Leafs? As Jim Parsons reported in his Nov. 18 Hockey Writers' post, rumors out of Toronto suggest that Jake Gardiner was "being viewed as expendable." As an unrestricted free agent at the end of the season, Gardiner will be an expensive contract, especially at a time when the Maple Leafs have other contract issues on their plate. And, as Parsons noted, Toronto might be willing to move Gardiner despite his career-long value to the team.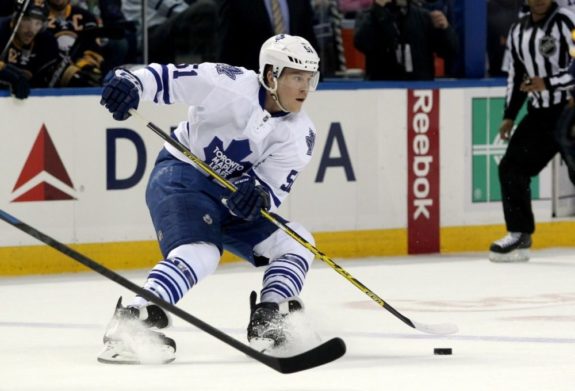 The jury is not out on Gardiner's offensive talent. Already the 10th-highest scoring defenseman in Maple Leafs' history, many teams will start to salivate over Gardiner when trade deadline anxiety begins. He would bring a quality return. Certainly, a team on the cusp might see Gardiner as hockey's Steve Pearce – a potential Stanley Cup MVP. And, Gardiner is more of a sure thing than Pearce ever was: he comes from blood more royal than Cinderella's.
What to do if you are Kyle Dubas? Can the Maple Leafs afford to lose Gardiner at the end of the year for nothing like they did James van Riemsdyk last year?
Related: NHL Rumors: Nylander, Duchene, Gardiner, More
Maple Leafs' Fans Seem to Be of Two Minds:
Mind One: Reasons to Trade Jake Gardiner
1) 21-year-old Travis Dermott is not chopped liver. Dermott, a Toronto-area lad who loves Toronto sports, is starting to show his stuff this season and will become an able replacement for Gardiner. As Denver Riddell suggests in Fansided, Dermott is a savage checker who will become, in time, a better top-four D-man than Gardiner. Dermott is hard-working, and a team-first player who sits well with Leafs' fans in the shadow of the continuing Nylander drama. He has the defensive instincts that allow him to replace Gardiner.
2) Jake Gardiner makes mistakes. He is an enigma because he's great offensively but prone to drive hockey fans nuts with his lapses. The Maple Leafs won't miss his turnovers.
3) Jake Gardiner has a reputation as a skilled hockey player. One of only 16 D-men to score 50 points last year, his trade value is high – NOW.
4) A Jake Gardner trade will free up cap space. His current Cap Hit and salary is $4.05 million, and he becomes an Unrestricted Free Agent (UFA) in 2019-20. Should he sign with the Maple Leafs, his salary will take up more Cap space.
5) Going back to answer the question: Can the Maple Leafs afford to lose Gardiner at the end of the year for nothing like they did James van Riemsdyk last year? The answer is "Yes," for two reasons. First, although van Riemsdyk was a valuable Maple Leaf player for years, they simply don't miss him. He has been effectively replaced. Second, JVR hasn't had a good year with the Flyers. Despite his recent three-point game against the Lightning, that's about all he's done this year and he's missed time due to injury. Not much value for a $7 million salary.
Mind Two: Reasons for Not Trading Jake Gardiner
As Michael Mazzei, a fan of Jake Gardiner, pointed out last month in Fansided, there are good reasons not to trade Jake Gardiner.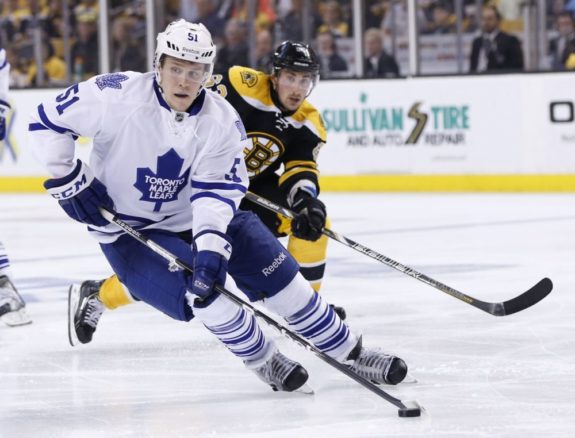 1) Gardiner makes high-risk plays, which often lead to turnovers; but, he is one of the Maple Leafs' most dependable defenders – especially in the Mike Babcock era. The fact that he's a whipping boy is baffling. He's had a positive impact on the Maple Leafs' record.
2) Gardiner is a high-risk/high-reward defenseman, who like other such D-men can give coaches fits. However, the cumulative impact of his mistakes matters little when his positive differentials in other major stats – like shot-attempts, scoring chances, shots, and goals against – are considered.
3) The Maple Leafs' blueline would be worse if he weren't there. Gardiner is one of the better defensemen in the league and the Leafs would be in tough without him. He makes mistakes, but when he's on his game he is unstoppable.
4) Gardiner is in his prime. He is coming off his best season statistically, and his numbers don't lie. Last year he had 52 points, with a goals-against average of only 2.4 per 60 minutes. He's solid.
5) Gardiner wants to stay in Toronto. In October, the Sporting News reported former teammate Tyler Bozak as saying that he knows Gardiner "loves Toronto and it'd probably be a place he'd want to stay."
Trading Gardiner is the Wrong Question
A case can be made both ways for trading Gardiner. But, the problem is that trading or not trading him is the wrong question. In fact, it really isn't an important question for the Leafs at all. The right question is: "Do the Toronto Maple Leafs have a chance to win the Stanley Cup this year?" And, to that question, the answer is Yes. That answer begs the second question: "What is the best way to win the Cup – this year?"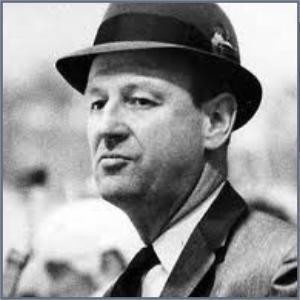 If these are the right questions, it would be idiocy for the Maple Leafs to trade Gardiner. This year is the year. The stars are aligned. The Maple Leafs' last Stanley Cup victory was when Punch Imlach's Leafs beat Toe Blake's Canadiens 4 games to 2. And, if those seem like names from the NHL past; well, they are. The year was 1967 – 52 years ago. Fans, that's a drought!
Winning the Stanley Cup is so rare that the Maple Leafs should go all in this year. They have the team to do it – with Tavares, Matthews, Marner, Rielly, and – Jake Gardiner. They have the salary cap space to rent depth at the trade deadline. Instead of trading Gardiner, the Maple Leafs should think of finding the NHL's version of Steve Pearce.
Sure, if the Maple Leafs are out of it, trade Gardiner for what you can get at the deadline. But, I believe the Maple Leafs will be in the thick of it. As history reminds us, that seldom happens. The window financial opportunity is closing: in fact, this year is it.
Really, what is the difference between a losing team and a team always planning for the future? The answer is nothing! Instead of Toronto trading away a Steve Pearce, the Maple Leafs should be looking for their own Steve Pearce before the clock strikes midnight and Cinderella's coach turns into a pumpkin. Trading Jake Gardiner is NOT the way to go.
The Old Prof (Jim Parsons, Sr.) taught for more than 40 years in the Faculty of Education at the University of Alberta. He's a Canadian boy, who has two degrees from the University of Kentucky and a doctorate from the University of Texas. He is now retired on Vancouver Island, where he lives with his family. His hobbies include playing with his hockey cards and simply being a sports fan – hockey, the Toronto Raptors, and CFL football (thinks Ricky Ray personifies how a professional athlete should act).
If you wonder why he doesn't use his real name, it's because his son – who's also Jim Parsons – wrote for The Hockey Writers first and asked Jim Sr. to use another name so readers wouldn't confuse their work.
Because Jim Sr. had worked in China, he adopted the Mandarin word for teacher (老師). The first character lǎo (老) means "old," and the second character shī (師) means "teacher." The literal translation of lǎoshī is "old teacher." That became his pen name. Today, other than writing for The Hockey Writers, he teaches graduate students research design at several Canadian universities.
He looks forward to sharing his insights about the Toronto Maple Leafs and about how sports engages life more fully. His Twitter address is https://twitter.com/TheOldProf