In today's News & Notes, Sidney Crosby is returning from injury, Vincent Trocheck underwent successful surgery and Nico Hischier is healthy and ready to return.
Related: NHL News & Notes: Bergeron, Orpik, McLellan & More
Crosby Returns From Injury
The Pittsburgh Penguins will be getting a major boost to their lineup Wednesday as Crosby is set to return from injury. Crosby has missed three games with this upper-body injury but is finally ready to return to a Penguins team that needs him.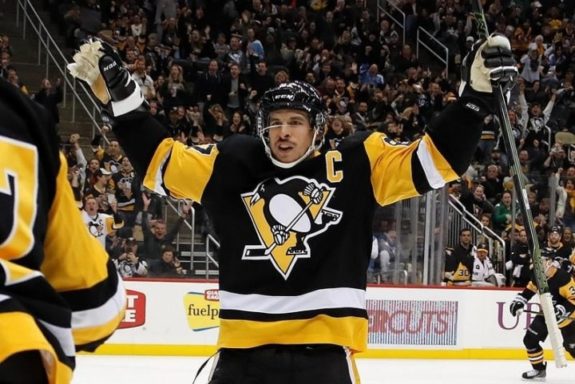 In a sharp contrast to the norm over the last decade, the Penguins currently occupy last place in the Eastern Conference and have lost each of their last four games, three of which Crosby missed with this injury. A 4-3 loss to the Tampa Bay Lightning and 6-4 loss to the Ottawa Senators earned the Penguins nothing, though they did earn one point in their 5-4 overtime loss to the Buffalo Sabres on Monday.
Related: NHL News & Notes: Crosby, Morrissey, Islanders & More
Crosby has scored eight goals and 19 points in 16 games and has remained one of the best players on the planet in his 14th season in the NHL. Fortunately for the Penguins and Crosby, the injury that he was suffering from wasn't another concussion – an issue he's dealt with multiple times in his career already.
Trocheck Out Following Surgery
Following successful surgery to repair a fractured ankle, Trocheck will be out indefinitely. The Florida Panthers are sitting at the bottom of the Atlantic Division and are only one point ahead of the last-place Pittsburgh Penguins (and New Jersey Devils) in the Eastern Conference. Losing one of their best young centers certainly won't help their cause in the short-term and the team will have to hope he can get back to game action sooner than later.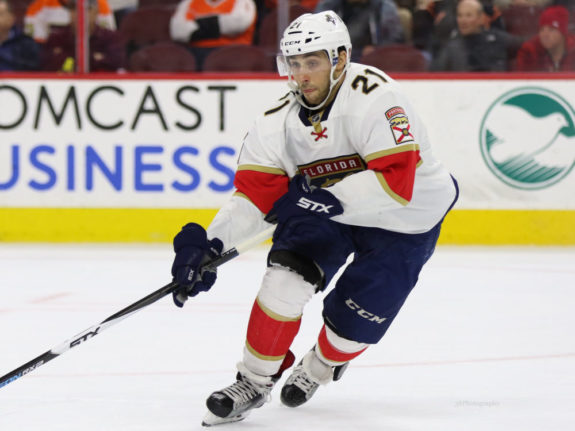 In 18 games this season, Trocheck has three goals and 14 points. Though he recorded back-to-back seasons with over 23 goals and 53 points in 2015-16 and 2016-17, his best campaign came last season when he would score 31 goals and 75 points in 82 games.
At 25 years old, Trocheck is coming into his own as one of the best players in the league. He may not have been scoring goals prior to the injury but he's still kept a pace for over 60 points. Unfortunately, a 60-point season seems out of reach given the nature of this injury.
"Vinny is a tremendous competitor and leader for our club," said general manager Dale Tallon. "It's never easy to see a player and person like him suffer an injury like this, but we are confident that he will make a full recovery and be back on the ice with our team this season."
Hischier Set to Return
Hischier is expected to return to the New Jersey Devils' lineup Wednesday after missing the team's past four games with a thumb injury. The 19-year-old returned to practice and resumed his role on the team's top line alongside Taylor Hall and Kyle Palmieri while also receiving minutes on the top power-play unit.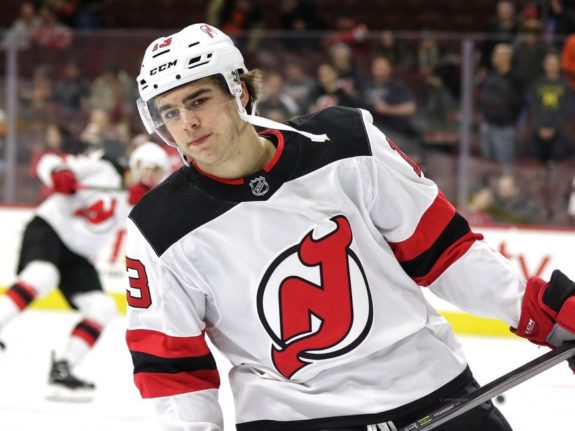 Hischier has scored three goals and 12 points in 15 games this season and has picked up right where he left off after his impressive 20-goal, 52-point rookie campaign from a season ago. The goals may not have come yet for the Swiss forward but that will likely change over the course of the season.
The Devils are tied with the Penguins for last place in the Eastern Conference with only 18 points through 19 games. Getting Hischier back will be a big help for them as they look to return to the playoffs for the second consecutive season.
Brandon Share-Cohen has covered the NHL and various professional sports for seven years. Working with The Hockey Writers, Brandon works extensively on covering the Boston Bruins in addition to his role as the News Team Lead.