In today's News & Notes, Sidney Crosby's upper-body injury is not a concussion, Josh Morrissey has been fined, the New York Islanders have placed three players on the injured reserve and Marc Methot has been placed on the injured reserve as well.
Related: NHL News & Notes: Pearson, Hagelin, Rutherford & More
Crosby Does Not Have a Concussion
When it was announced that Crosby was dealing with an upper-body injury, many were expecting the worst given the superstar center's history with concussions. The injury occurred during the Penguins' 4-2 loss to the New Jersey Devils on Tuesday in a game that saw Crosby record two assists in 21:32 of ice time.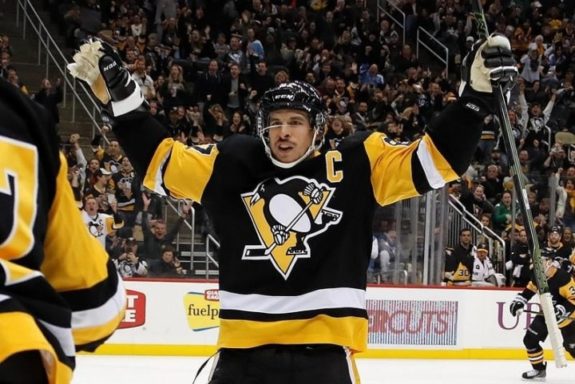 Fortunately for Crosby and the Penguins, the team announced Thursday that the 31-year-old does not have a concussion. He's still expected to miss about a week's worth of action but the fact that his injury isn't as severe as it could have been, this is good news for everybody involved.
"Sid will not play tonight," head coach Mike Sullivan said. "Right now his status is day-to-day, but my sense is it's going to be a week."
Related: Penguins Trade Hagelin to Kings for Pearson
The Penguins have struggled to find consistency this season and even made a trade Wednesday to try and address that stale demeanor. While the team as a whole may not be playing to the level they want, Crosby is still shining this season with eight goals and 19 points in 16 games. The Penguins' captain hasn't had a season below 84 points in the last five seasons and is on track to have another such year if he can return to injury and continue on this pace.
Morrissey Fined Maximum Amount
The NHL has fined Morrissey $8,467.74 for unsportsmanlike conduct for a situation that occurred Wednesday between the Winnipeg Jets and Washington Capitals. This amount is the maximum allowed per the CBA.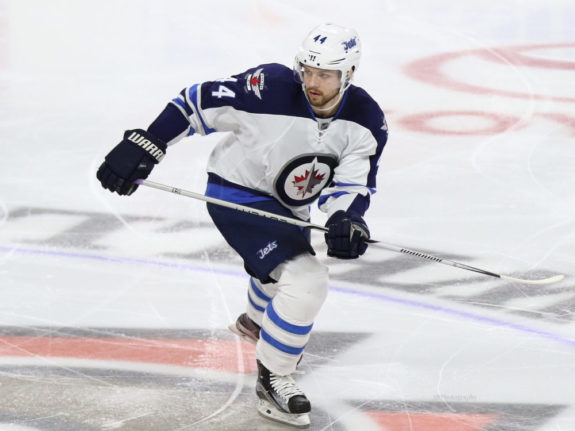 Morrissey's fine comes due to his involvement against the end-boards with Capitals' forward T.J. Oshie that resulted in Oshie being taken down to the ice. While the action wasn't deemed worthy of a suspension, the NHL felt it was worthy enough of a fine.
This play is being compared to a similar one that saw Mike Matheson of the Florida Panthers suspended for slamming Vancouver Canucks' forward Elias Pettersson to the ice. While they may not have been identical, there are still similarities to be drawn from the two.
Islanders Place 3 On Injured Reserve
The Islanders have placed forwards Casey Cizikas and Andrew Ladd on the injured reserve retroactive to Nov. 13. Cizikas is expected to miss two to three weeks while Ladd is out for an indefinite period of time. Both injuries are being described as lower-body injuries. Additionally, the Islanders are also placing Matt Martin on the injured reserve with an upper-body injury, retroactive to  Nov. 1.
#Isles Transactions: Casey Cizikas (2-3 weeks) & Andrew Ladd (indefinitely) have been placed on IR (both lower body & retroactive 11/13). Matt Martin has also been placed on IR (upper body) retroactive 11/1. Stephen Gionta & Michael Dal Colle have been recalled from Bridgeport.

— New York Islanders (@NYIslanders) November 15, 2018
Cizikas has scored five goals and nine points in 16 games this season, his eighth in the NHL. Ladd is in his third season with the Islanders and has scored three goals and seven points in 14 games. Martin is in his first season back with the Islanders after having spent two seasons in Toronto with the Maple Leafs. He has three goals and four points in 11 games this season.
The Islanders also announced that they've recalled Stephen Gionta and Michael Dal Colle from Bridgeport, their AHL affiliate, to fill the holes left by these injuries.
Methot Placed on Injured Reserve
Continuing the trend of injuries in today's News & Notes, the Dallas Stars have placed Methot on the injured reserve retroactive to Nov. 1 due to a lower-body injury. Methot has missed the Stars' last six contests and has played nine games on the season.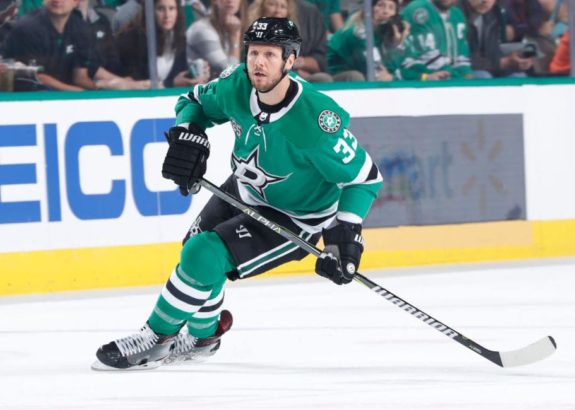 Not known for his offensive potential, it's not surprising to see Methot as zero points through nine games. Still, his importance to the team on the back-end is unquantifiable and his absence is a major detriment to the team.
To fill the hole on defense, the Stars have recalled defender Gavin Bayreuther from Texas, their AHL affiliate. The 24-year-old blueliner has scored two goals and five points in seven AHL games this season and has yet to play in an NHL game in his career. There's a good chance he'll get his first crack with the team soon.