In today's News & Notes, the Pittsburgh Penguins and Los Angeles Kings made a trade, the Penguins signed their general manager to a contract extension and a member of the San Jose Sharks joined elite company after hitting a major career-milestone Tuesday night.
Related: NHL News & Notes: Rask Returns, Wilson Suspension & More
Penguins Trade Hagelin for Pearson
The Pittsburgh Penguins have traded forward Carl Hagelin to the Los Angeles Kings in exchange for forward Tanner Pearson. This deal was a straight-up swap of the two forwards that didn't entail any sort of prospects, draft picks or salary cap retention.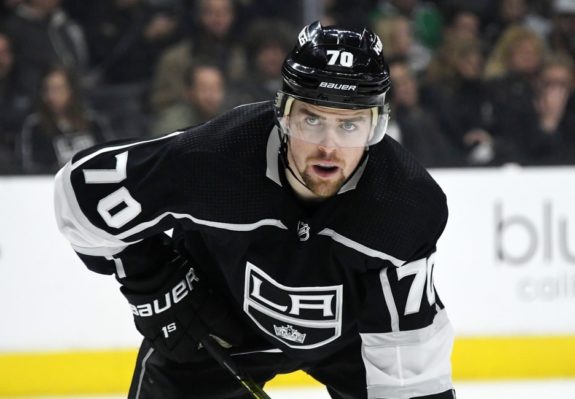 On the surface, this deal appears to have been made with the hope that both the Kings and Penguins will receive some sort of jolt from the change given the fact that both teams have underperformed this season. In-season trades are par for the course for the Penguins who routinely make deals to try and get the team rolling. It's worked in the past as well.
Related: Penguins Trade Hagelin to Kings for Pearson
This season, both Pearson and Hagelin have struggled just as much as their respective teams. Pearson has recorded only one assist in 17 games this season while Hagelin has scored only one goal and three points in 16 contests. Both could use this change of scenery to revamp their 2018-19 seasons before it's too late.
Rutherford Signs Contract Extension
The Penguins were busy even before the Pearson for Hagelin trade took place as they signed general manager Jim Rutherford to a three-year contract extension, keeping him with the team through the 2021-22 season.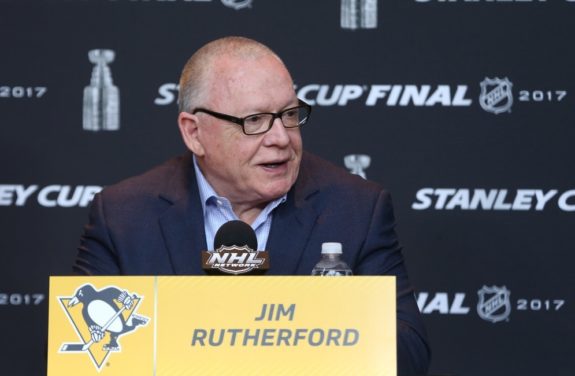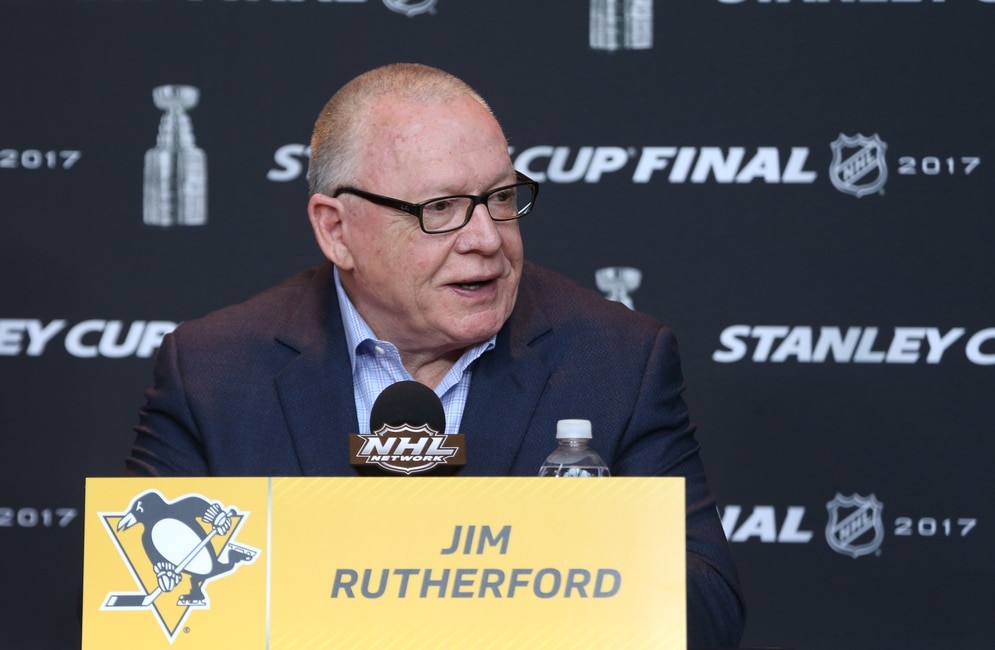 "We think Jim Rutherford is one of the best general managers in all of sports and, during his tenure in Pittsburgh, arguably the best GM In the NHL," said Penguins co-owners Mario Lemieux and Ron Burkle. "His goal every year is to win the Stanley Cup and that kind of commitment to excellence is what drives us all. Jim is already a big part of Penguins history with back-to-back championships, but his goal is to achieve even more, and we want to help him do that. We appreciate his continuing dedication to the Penguins."
Given his importance to the Penguins and his role in consecutive championships for the 2015-16 and 2016-17 seasons, this extension seems like a no-brainer for the Penguins.
Thornton Joins Elite Club
Joe Thornton joined some very elite company Tuesday night when he scored his 400th career goal in the NHL. The veteran center became only the 11th player in history to record 400 goals on top of his very impressive 1,000 assists. As pointed out on the NHL website, nine of the 10 players to have accomplished this feat have gone on to be inducted into the Hockey Hall of Fame.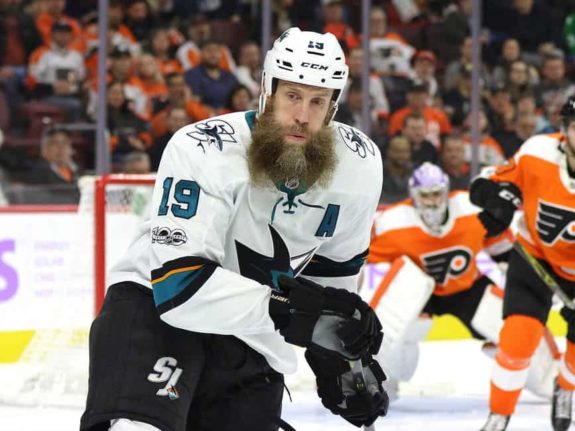 Included in this club are Wayne Gretzky, Mark Messier, Ron Francis, Marcel Dionne, Steve Yzerman, Mario Lemieux, Joe Sakic, Gordie Howe, Jaromir Jagr and defender Ray Bourque. The only one not in the Hall of Fame in that group is Jagr who isn't yet eligible to be inducted but will be a sure-fire first-ballot inductee when permitted.
Related: NHL 1,000 Assist Club
At 39 years old, Thornton is still kicking and is up to three goals and five points in 10 games this season. In his career, he's scored 400 goals and 1,032 assists for 1,432 points in 1,503 games. He's one of the best playmakers in the history of the game and will undoubtedly be a Hall of Fame inductee when he's eligible.
Brandon Share-Cohen has covered the NHL and various professional sports for seven years. Working with The Hockey Writers, Brandon works extensively on covering the Boston Bruins in addition to his role as the News Team Lead.