Well, after 17 games, the Arizona Coyotes are back in the same place they were at the start of the season: right at the .500 mark.
After winning six of seven from Oct. 18 to Nov. 2, the 'Yotes have now dropped four of their last five, including three of four on last week's brutal Eastern Conference road trip. They'll have another five-game homestand starting on Thursday night in Glendale, and they'll need to string together a few more solid home-ice performances in order to climb back into the Pacific Division race.
Coyotes Week in Review
After seeing their five-game winning streak come to an end at the hands of the Flyers back on Nov. 5, the Coyotes headed out to Philadelphia and began a four-game road trip on Thursday night in the City of Brotherly Love. After taking a 4-2 lead with two second-period shorthanded goals (which came in a span of 24 seconds), Arizona appeared to have a good chance to salvage a season series split at the Wells Fargo Center. However, third-period goals by Scott Laughton and Dale Weise sent the game to overtime, where the Coyotes were beaten on Shayne Gostisbehere's game-winner just 1:01 in.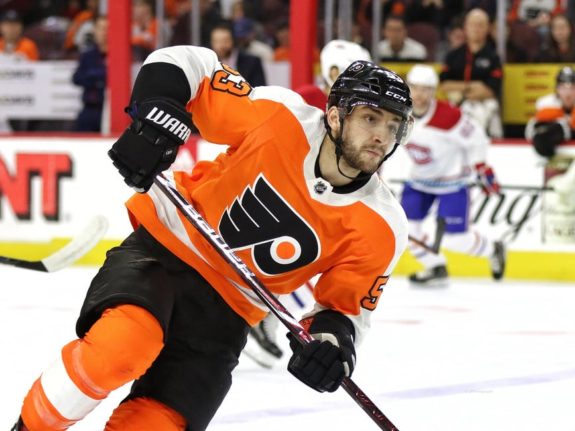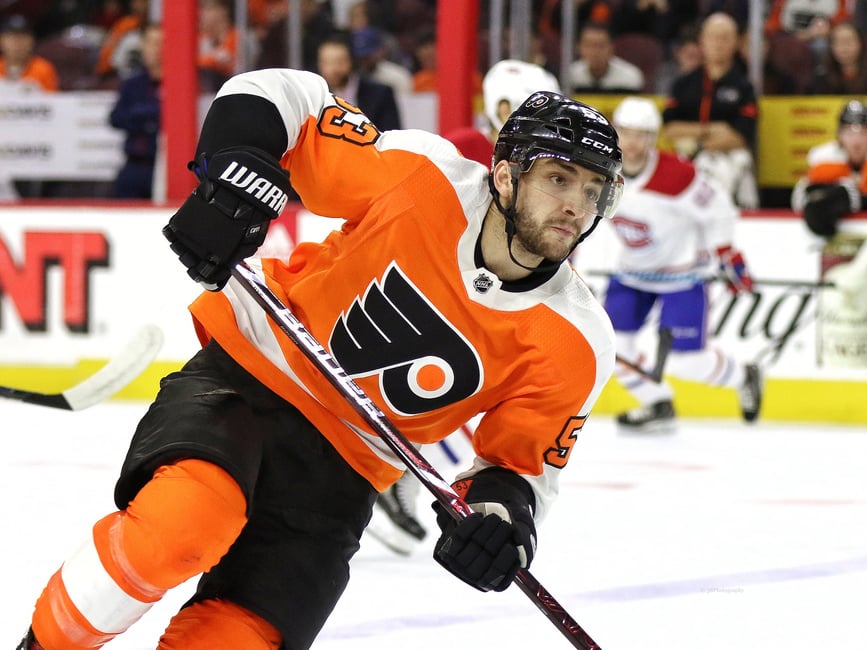 Arizona then made the short trip to Pittsburgh to take on Sidney Crosby and the Pittsburgh Penguins on Saturday evening, but it became clear that this would not be the Coyotes' night. Crosby opened the scoring with his eighth of the season at 6:42 of the second period and later added an assist on Brian Dumoulin's third-period tally in what eventually became a 4-0 Penguins shutout victory.
Immediately following their disappointing defeat at PPG Paints Arena, the 'Yotes made the trip to our nation's capital for a Sunday matchup against the Washington Capitals in what was Arizona's first back-to-back of the season. Despite being matched up against the defending Stanley Cup champions, the Coyotes came out strong and took a 1-0 lead with them into the locker room after 20 minutes. Richard Panik then added his fourth of the season during the second period and the Coyotes ultimately cruised to a 4-1 triumph after additional goals by Alex Galchenyuk and Derek Stepan.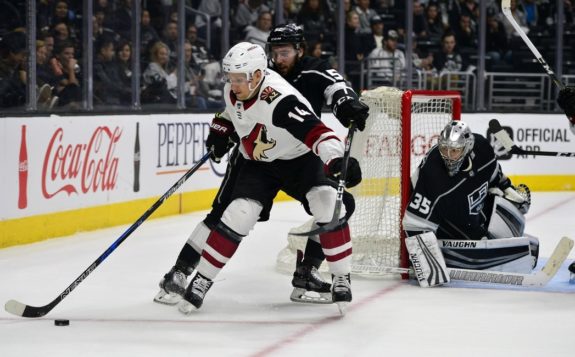 Looking to end their road trip on a high note, the Coyotes traveled to Detroit for their second-ever visit to Little Caesars Arena on Tuesday night. They dropped a 5-3 decision in Motor City last season, and things didn't go much better this time around, either. The Red Wings chased Darcy Kuemper with five goals and put another puck past backup Hunter Miska, who was making his NHL debut, as they easily earned a 6-1 home victory.
A Look Ahead
Following their busy four-game roadie, the Coyotes will enjoy a slower week, with just two games on the slate. However, both will be against some quality competition – the Nashville Predators will come to town on Thursday in what will be the opener of a five-game homestand for the 'Yotes. Nashville swept the season series last season with a pair of 3-2 victories, so the Coyotes will undoubtedly be looking to get off the schneid and pick up a win over one of the league's marquee teams in this one. Puck drop is scheduled for 7:00 P.M. in Glendale.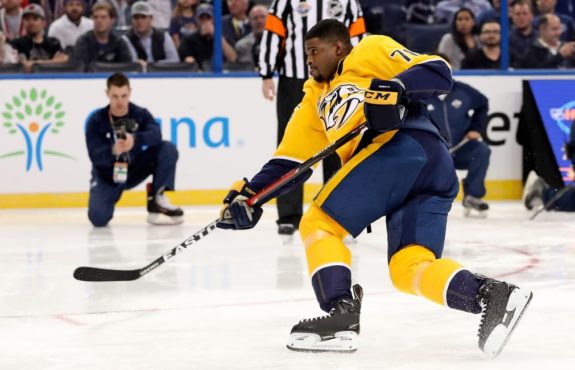 On Saturday night, the Coyotes will welcome the Boston Bruins to Gila River Arena. It's safe to say that Arizona has had absolutely no success against Boston in recent years. They haven't defeated the Bruins since a 5-2 victory on Oct. 9, 2010, in a game that was played in Prague, the capital city of the Czech Republic. They've lost 12 straight against Boston since then, and have been outscored 49-15 during that span. As the B's deal with a goaltending controversy, can the Coyotes turn things around and end the streak? We'll find out at 6:00 P.M. when the puck drops in Glendale.
Pacific Division Roundup
We're almost a quarter of the way through another NHL season, and the race in the Pacific Division is as tough as they come. Only six points separate first place from sixth – will anyone break away from the pack, or will this race be close all season long?
Anaheim Ducks (8-8-3, 19 points)
Last week: 2-1-0 (3-2 W vs CGY, 5-1 L vs MIN, 2-1 SOW vs NSH)
Analysis: Anaheim hasn't scored four goals in a game since Oct. 17, but they're hanging around on the strength of their goaltending. Ryan Miller and John Gibson have been outstanding over the past few weeks and the Ducks remain in the hunt as a result.
Players of the week: Ryan Miller and John Gibson – 2-1-0 combined record, 109 saves on 117 shots (.932 SV%)
This week: Wed at VGK, Fri vs TOR, Sun vs COL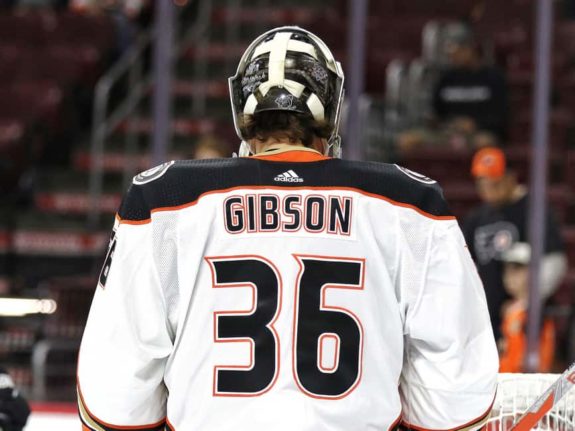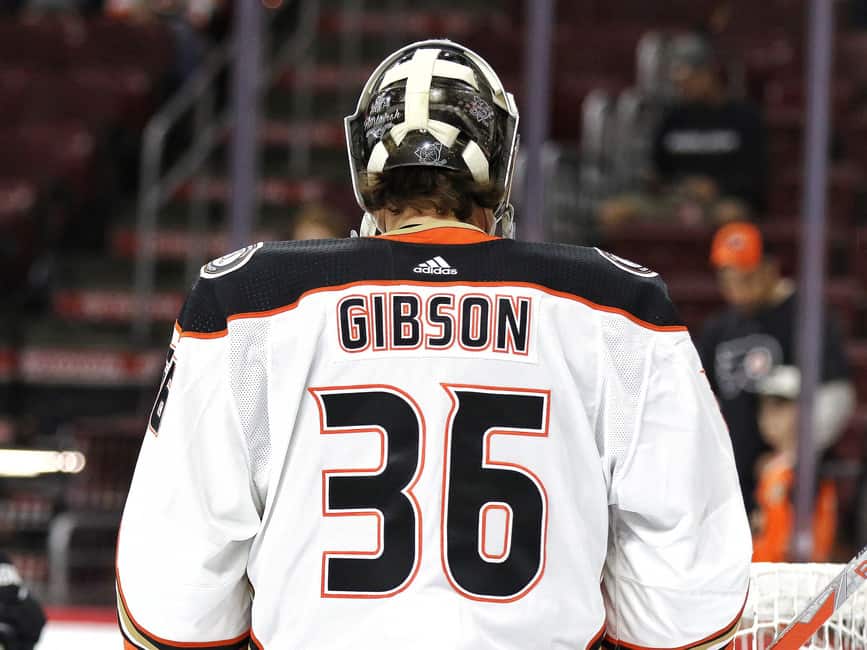 Calgary Flames (10-7-1, 21 points)
Last week: 1-2-0 (3-2 L at ANA, 1-0 W at LA, 3-1 L at SJ)
Analysis: The Flames continue to sit in a playoff spot through the first 18 games, but the inconsistent play of goaltender Mike Smith is rapidly becoming a hot topic in Calgary. The veteran has surrendered four or more goals in six of his 12 starts this season, and could be on the verge of losing his job to David Rittich, who boasts a .935 SV% and a 1.91 GAA through eight games played in 2018-19.
Player of the week: David Rittich – Shutout victory over LA (21 saves)
This week: Thu vs MTL, Sat vs EDM, Mon vs VGK
Edmonton Oilers (9-8-1, 19 points)
Last week: 1-2-0 (4-1 L at FLA, 4-1 L vs COL, 6-2 W vs MTL)
Analysis: Losers of four straight entering Tuesday night's contest against the Montreal Canadiens, the Oilers ended their drought in decisive fashion as they curbstomped the Habs by a lopsided 6-2 margin at Rogers Place. Next up? Five consecutive games against divisional opponents.
Player of the week: Leon Draisaitl – 2 goals, 2 assists, +1
This week: Sat at CGY, Sun vs VGK, Tue at SJ
Los Angeles Kings (5-11-1, 11 points)
Last week: 0-3-0 (3-1 L vs MIN, 1-0 L vs CGY, 5-1 L vs TOR)
Analysis: The Kings picked up a 4-1 victory over the hated Ducks on Nov. 6 in Willie Desjardins' first game as head coach, but they've lost three straight since then by a combined score of 9-2. It doesn't matter who's behind the bench at this point – Los Angeles can't score consistently and they won't win many games until they can start doing so. Sending a struggling Tanner Pearson to Pittsburgh for Carl Hagelin could help, but there's only so much a guy with a career-high of 38 points can bring to a lineup.
Player of the week: Jack Campbell – 56 saves on 59 shots, 117:30 minutes played
This week: Fri at CHI, Sat at NSH, Mon at STL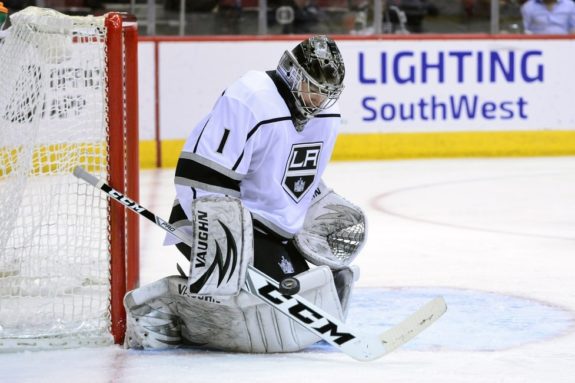 San Jose Sharks (10-6-3, 23 points)
Last week: 2-2-0 (4-3 L at DAL, 4-0 L at STL, 3-1 W vs CGY, 5-4 W vs NSH
Analysis: After losing both games of a short back-to-back road trip through Dallas and St. Louis, the Sharks returned home and picked up big wins over a division foe in the Flames and the reigning "Western Conference Regular Season Champions" in the Predators. They're in first place and might stay there all season if they can get consistent goaltending from Martin Jones and Aaron Dell.
Player of the week: Joe Pavelski – 4 goals, 2 assists, +5
This week: Thu vs TOR, Sat vs STL, Tue vs EDM
Vancouver Canucks (10-8-2, 22 points)
Last week: 1-2-1 (8-5 W at BOS, 4-3 SOL at BUF, 2-1 L at NYR, 5-2 L at NYI)
Analysis: After scoring eight goals against the Boston Bruins on Thursday night, the Canucks proceeded to lose their three remaining games of the week by a combined score of 11-6. Despite all that, they're still just a point out of first place in the Pacific, even with their minus-six goal differential. Go figure out hockey.
Player of the week: Loui Eriksson – 3 goals, 3 assists, +1
This week: Thu at MIN, Sat vs MTL, Mon vs WPG
Vegas Golden Knights (7-10-1, 13 points)
Last week: 1-2-0 (5-3 W at OTT, 5-4 L at MTL, 4-1 L at BOS)
Analysis: The Golden Knights continue to get subpar goaltending from both Marc-Andre Fleury and Malcolm Subban, and they're struggling to keep their heads above water as a result. In particular, Fleury's .895 SV% has to be concerning for Knights fans – he was due for some regression to the mean after posing career highs in GAA (2.24) and SV% (.927) last season, but it's safe to say no one expected this big of a drop-off. If he can't turn it around, Vegas is in deep trouble.
Player of the week: Alex Tuch – Goal, 3 assists, +1
This week: Wed vs ANA, Fri vs STL, Sun at EDM, Mon at CGY