The Ottawa Senators felt they might have already had an eventual, build-in replacement after trading Erik Karlsson.
What almost no one expected was for Thomas Chabot to fill a big chunk of the void left by the team's captain and star defenceman this quickly.
The 21-year-old sat second in scoring among NHL blue-liners heading into Wednesday with 24 points, just two back of Toronto Maple Leafs counterpart Morgan Rielly.
Ottawa's drama-filled off-season ended with the blockbuster deal that sent Karlsson to the San Jose Sharks in September one day before the Senators were set to hit the ice at training camp.
And while the two-time Norris Trophy winner remained on Ottawa's roster all summer, Chabot was preparing for what seemed like the only reasonable conclusion to the situation — Karlsson's departure.
"I had a few talks with the coaches and they told me my role was going to be bigger," Chabot said after a recent morning skate at Canadian Tire Centre. "I had that in my head when I was working out."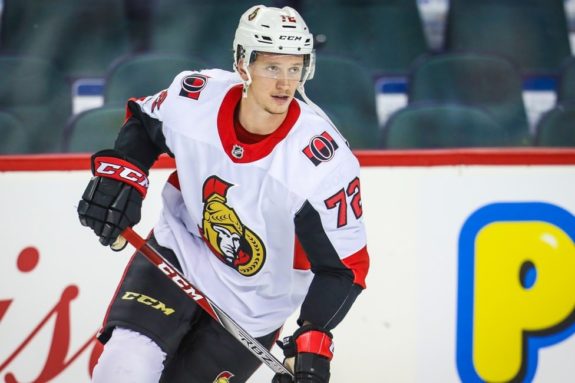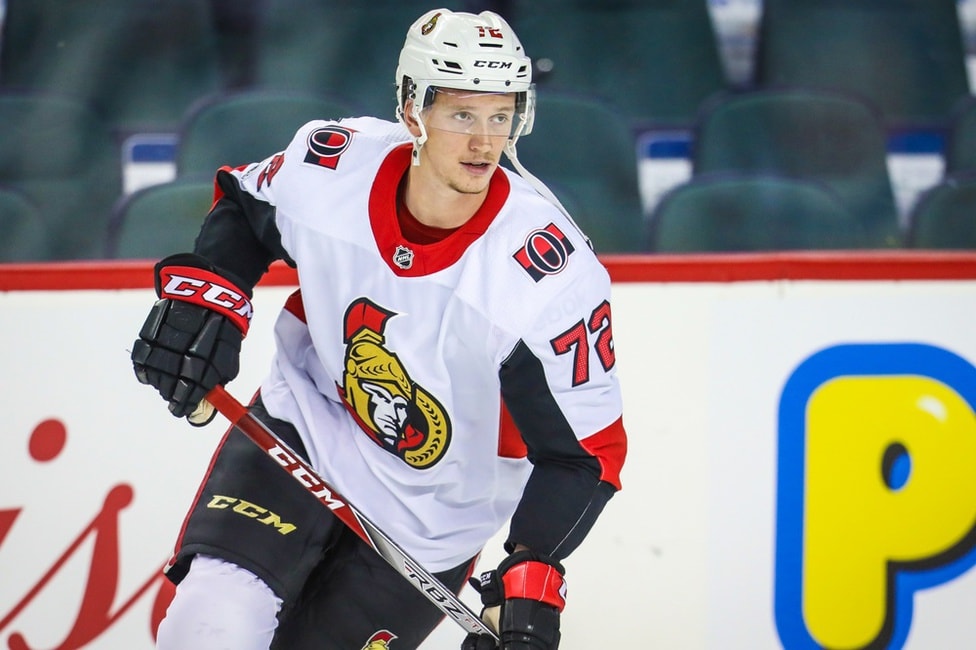 The 18th pick in the 2015 draft spent a chunk of last season in the minors, but accumulated nine goals and 16 assists in 63 NHL games, often playing alongside Karlsson.
Just past the quarter mark of the 2018-19 schedule, Chabot has five goals and 19 assists while averaging 23 minutes 27 seconds of ice time, including a team-high 3:16 on the power play.
In a sense, even though Karlsson — who scored his first goal with the Sharks on Saturday after some early struggles — is gone, the Swede's echo lingers in the nation's capital whenever Chabot grabs the puck.
"Just to see him go out there and see the plays that he always makes, just the vision that he has out there, it's special," Chabot said of lining up with No. 65 last season. "To be around him and see how he works, how he plays, how good of a player he is, obviously you learn a lot.
"For myself, a kind of guy trying to do like him, pretty similar to him, it was great to just see."
The usual expectation is for defencemen to hit their stride at 24 or 25 years of age, but Senators head coach Guy Boucher said his spring and summer conversations with Chabot centred around growing up quickly.
"When you see somebody a certain way, that's how they're going to be," Boucher said. "If you see somebody as a sixth defenceman, they're going to play like a sixth defenceman.
"His abilities haven't changed. They were there two years ago. It's his choice of play."
Dylan DeMelo, who came over from San Jose in the Karlsson deal and has been paired with Chabot, said he's been impressed with the Saint-Marie, Que., native's poise and willingness to learn.
"His offensive instincts are at a very high level already," DeMelo said. "I've been talking to him a lot about being aggressive, having good gaps and a good stick. He's very receptive."
"He wants to be 'the guy,' which is what we need," Senators winger Mark Stone added.
Like most young blue-liners with elite offensive instincts, Chabot is focusing on improving the defensive side of his game — something Karlsson went through early in his career.
Heading into Wednesday, rebuilding Ottawa was tied with Tampa Bay for top spot in the league with 75 goals scored, but was also six ahead of Vancouver for the most conceded at 88.
"A small mistake at any time can end up in the back of your net," said Chabot, whose leads Senators defenceman with a less-than-ideal 47.42 shot differential at 5 on 5. "The offensive part is always going to be in me, but we're focusing a lot on playing better in the defensive zone."
While the team has been pleasantly surprised by Chabot's rise — Boucher said he played his three best games of the season last week despite being held off the scoresheet — the third-year pro didn't expect this level of early success.
"I'm just trying to soak it all in," Chabot said. "It's been going pretty well."
LOOKING OVER THEIR SHOULDERS
With four coaches fired in an 17-day stretch already this month, the clock could be ticking in a couple of other NHL cities. Mike Sullivan, who led Pittsburgh to back-to-back Stanley Cups in 2016 and 2017, might be starting to feel some heat with his team sitting 28th in the overall standings heading into Wednesday thanks to an ugly 1-7-2 slide.
PENALTY-FREE AFFAIR
Columbus head coach John Tortorella recently lamented the lack of hate among teams in today's NHL. Roughly a month later, his club played the league's first penalty-free game since March 2017 on Monday in Toronto.
TOP SCORER, OSCAR-WORTHY PERFORMANCE
Colorado's Mikko Rantanen leads the NHL with 32 points, but got a slap on the wrist Wednesday. The league fined the winger US$2,000 for his dive in a game against Boston last week. Rantanen was also warned following some similar theatrics against the New York Rangers on Oct. 16.
—
Follow @JClipperton_CP on Twitter
Joshua Clipperton's weekly NHL notebook is published every Wednesday
Joshua Clipperton, The Canadian Press