For the Arizona Coyotes, the nightmare that has been the 2014-15 season is almost over. With a little more than three weeks left, the Coyotes are on the verge of putting up their worst record in franchise history, finishing below the 67 point mark set in the 2006-07 season. All that Arizona is competing for down the stretch is the potential to acquire either Connor McDavid or Jack Eichel in the upcoming draft. However, the Coyotes that were traded this season have been making an impact with the teams that acquired them.
Devan Dubnyk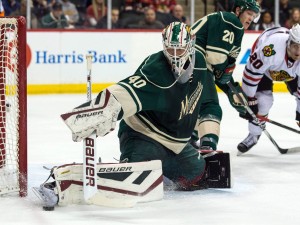 Devan Dubnyk had a tremendous impact with Arizona during his brief stay in the desert. Out of Arizona's 21 victories this season, Dubnyk was in net for nine of them. When he was traded to the Minnesota Wild in January, Dubnyk became the answer to
Minnesota's goaltending woes
and helped turn around their season. With a 21-6-1 record in 29 starts, a .937 save percentage, and five shutouts in 29 games with Minnesota, Dubnyk has been a crucial reason why the Wild are in the Western Conference playoff picture in the final few weeks. The only question is whether Dubnyk and the Wild can hold on to make the postseason, which would be Dubnyk's first career appearance in the Stanley Cup playoffs.
Trade Deadline Moves
Meanwhile, the more recent departures from Arizona are starting to settle in with their new team. It took a few games for both Antoine Vermette and Keith Yandle to get on the scoresheet after their respective trades before the deadline. In his sixth game with the New York Rangers, Yandle broke through with a power play goal that ended up being the game winner in a 2-0 win over the Buffalo Sabres on March 14.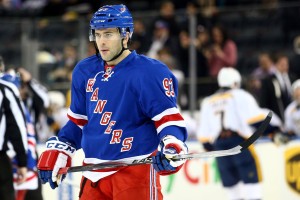 On that same day, Vermette notched his first points with the Chicago Blackhawks as he contributed two assists in a 6-2 thrashing of the San Jose Sharks. On the defensive side, Zbynek Michalek has brought his shot-blocking skills to the St. Louis Blues. After returning from an injury, the Czech defenseman has collected 10 blocked shots in four games with the Blues.