While many fans may have been anticipating the major New Year's Eve matchups, the fifth day of the 2014 World Junior Championships provided fireworks a day early for Malmö by showcasing upsets. Finland's upset over Russia and Germany's surprise victory over the Czech Republic  as well as the Norwegians and the Slovaks taking the Swiss and Canadians to the brink punctuate how international hockey is becoming increasingly competitive.
Any Team Can Win on Any Day
After seeing the Czech Republic deliver the then upset of the tournament over Canada, the country then gets knocked off by Germany; a team many had destined for the relegation game. In the other Group, a Russian team that previously looked unstoppable, got brought back down to earth by a Finnish team looking to make a statement after dropping the game against its Scandinavian-rival Sweden.
Long gone are the days of a few nations reigning supreme on the international stage. We'll likely never again see a streak like Canada's 14 straight years with a medal, which was culminated by a stretch from 2005-2009 where the nation won five straight gold medals.
"We expected a lot of tough competition," said Team Canada defenseman Adam Pelech. "These are all of the best countries and their best players."
X Factors
Two factors of the game that have proven to level the playing field are goaltending and special teams. Slovakia's goaltender stopped 44 of 49 shots, while the team in front of Samuel Baros scored 3 power-play goals, including two while having a two-man advantage. The difference for the Finns was two power-play goals, while the Germans got a shutout from goaltender Marvin Cüpper. Not to mention, Finland won without one of its best defenseman Rasmus Ristolainen while Germany won without NHL-prospect Leon Draisaitl.
The biggest impact of parity in hockey is that it will inevitably grow the game. With more nations finding success, more fans from far-reaching locations will be attracted to the game and more young kids will be eager to participate.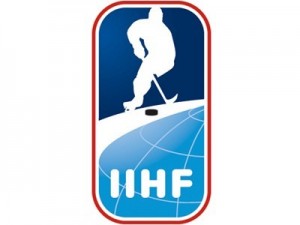 "[World Juniors] is one of the best tournaments in the world," said Pelech. I'm sure the fans are loving this and it doesn't hurt to have more competition."
Close games and upsets are making for a riveting tournament here in Malmö. Because of the results of the previous games, the final day of preliminary action will carry with it major ramifications. Not only are top seeds at stake, but so are relegations ramifications. The marque matchups will feature Russia taking on Sweden, while the North-American rivalry continues when the Unites States squares off against Canada.
Stayed tuned here and follow me on Twitter to stay up to date. I'll be on the ground in Malmö for the duration of the tournament providing all of the latest news and analysis.