The Vancouver Canucks kicked the month of July off with a bit of a splash in the free agency pool — most notably, they inked former Washington Capitals center, Jay Beagle.
Beagle and the Caps are coming off of a Stanley Cup victory and I believe that clouded the Canucks' management's vision, bringing in a guy that they do not need.
What Jay Beagle Contributes
Beagle rocked the red with the Capitals for a decade, amassing 51 goals and 65 helpers in 471 games. They aren't exactly head-turning statistics but that doesn't take away from the fact that he was an integral part of the Caps' winning recipe.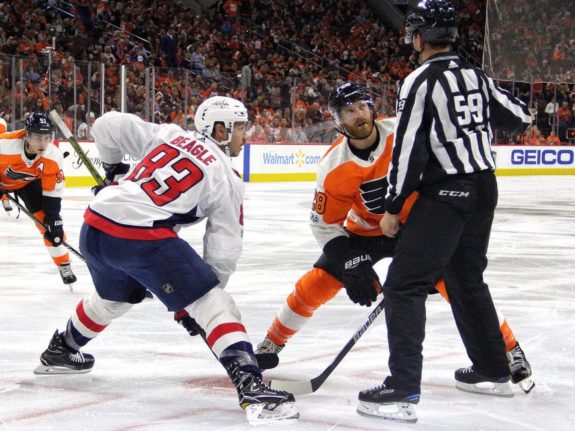 Skating on the fourth line, he was primarily tasked with a defensive role — he took key faceoffs, logged big shut-down minutes, and played a major role on his teams' penalty kill. According to puckbase.com, Beagle was the fourth-best faceoff-man in the NHL.
On top of his defensive contributions, Beagle also displayed a smothering fore-check that caused headaches for defenders, but most importantly, turnovers for his club to capitalize on — how many times did you see Beagle hounding defenders in the playoffs to a point where it resulted in a scoring chance for his team?
To put the icing on the cake, the 32-year-old Calgary product is also a big-time locker room guy and could prove to be a great mentor for the young talent on the Canucks' roster.
Regardless, the Canucks do not need Beagle.
Canucks Don't Need Beagle
Across the board, Beagle appears to be a great addition to most NHL fourth lines, but not the Canucks'.
Tell me, what's the difference between Beagle and Brandon Sutter?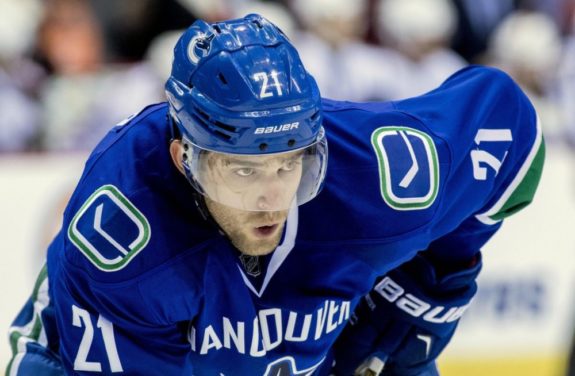 They are both fourth-line centers that play a remarkably similar game — defensive-minded players who run hard fore-checks and bolster their respective clubs' penalty kills. With that being said, Sutter has the edge offensively and, if he stays healthy, he has the ability to be a consistent 20-goal guy with third-line potential.
At 29, Sutter has the edge age-wise but he is more expensive than Beagle with a cap-hit of $4.375-million for the next three seasons. The Canucks locked Beagle down with a four-year, $12-million contract, valued at $3 million per season. To be fair, I think they're both overpaid.
Looking at the Canucks down the middle, before they brought in Beagle, the centers were projected to be Bo Horvat, Elias Pettersson, Adam Gaudette and Sutter.
The Canucks brass made it clear that their offseason goal was to add some veterans to their roster to mentor the young guns, but if they plan on slotting Beagle in on the fourth line, then it means that either Gaudette or Pettersson will be sliding over to the wing — I'm certainly not opposed to having one of those players flanking a talented center, but isn't it a bit counter-intuitive, in terms of a rebuild mentality, to bring in another center and take one of the team's most-hyped players out of their natural position?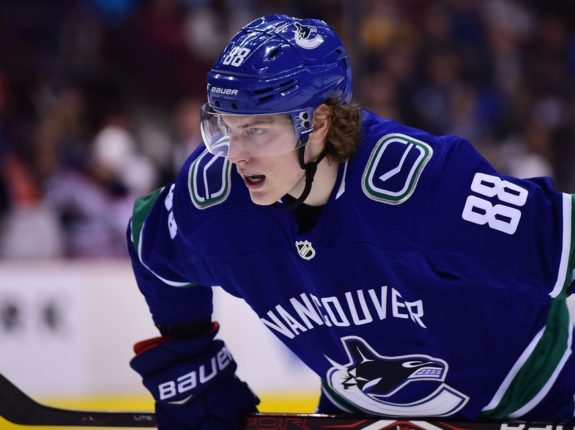 Obviously, we are still a ways away from seeing what the roster will actually look like when October rolls around, but I just don't see a rebuilding team not playing their hyped youth as much as possible.
Jay Beagle Verdict
The Canucks already had a Beagle in their system with Sutter, who is already overpaid and now they've brought in a duplicate who is also (not as badly) overpaid.
The Canucks just don't need Beagle, plain and simple.
Bringing in Beagle means that a natural center will either be moving to the wing, or spending some time in the AHL with the Utica Comets — likely Gaudette, who looked pretty weak at center in his short stint last season. But, as I previously stated, we have no idea how the roster will look in October after the offseason, training camp and preseason.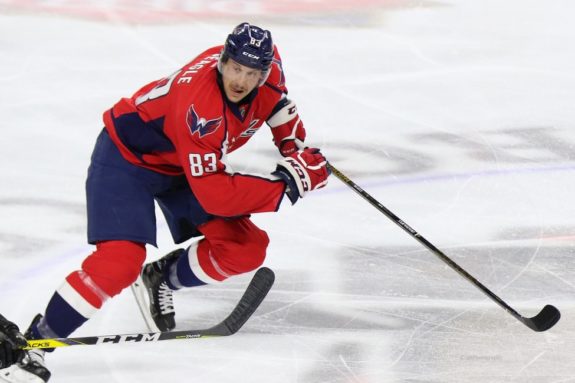 I'm clearly not the biggest fan of this acquisition, but I know Beagle will win some huge faceoffs and play a major role on the Canucks penalty kill. On top of that, there's not a doubt in my mind that he can be a great mentor for young guys, especially the aforementioned Gaudette who needs some serious work in terms of adjusting to a center's role in the NHL.
From red to blue, at the very least, it'll be interesting to see how Beagle fares in the Western Conference.
What do you think about Beagle? Good addition? Waste of money? Let me know in the comments below!