As September began, so did yet another chapter in the career of Thomas Vanek. As of Friday, the Vancouver Canucks are the newest home for the offensively-gifted Vanek.
With 12 seasons of experience and an evident knack for finding the scoresheet, the Canucks are hoping Vanek can revamp their struggling offence and power play.
However, during the 2015-16 season, Vanek finished with his least productive professional season (41 points in 74 games) with the Minnesota Wild, and his deterioration carried over slightly into the 2016-17 season with the Detroit Red Wings and the Florida Panthers — although he still pitched in 48 points in 68 games, it's become clear that his style of play is starting to be phased out by the ever-progressing speed of the NHL.
Like any deal in the NHL, there are pros and cons, and today we will be objectively looking at the pros and cons of Vanek joining the Canucks.
Welcome to the #Canucks @T_Vanek26 https://t.co/RiYxRHSxZ6

— Vancouver #Canucks (@Canucks) September 1, 2017
Pros
Vanek is a big left-winger with an unteachable scoring touch — he is a two-time 40-goal scorer and even at his current age of 33, he is capable of contributing 20-or-so goals per season.
With the Canucks' power play struggling as much as it is, Vanek could be the perfect asset to turn it around by adding a desperately needed net presence and skill in tight around the crease.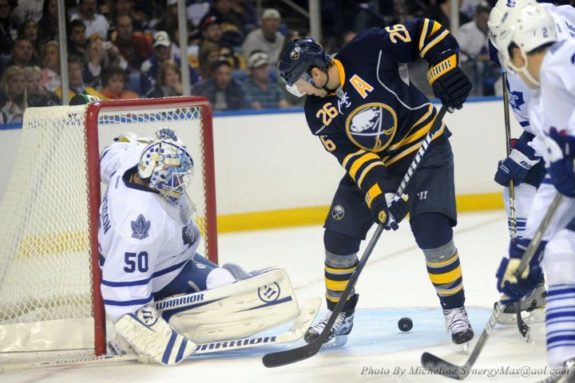 Being signed to a one-year, $2-million (USD) contract, Vanek is inexpensive and will be good trade bait when the deadline rolls around.
Additionally, young players on the bubble are going to have even more of an incentive to take it up a gear and prove themselves in this coming season.
Cons
Where Vanek is skilled, he is also slow and not exactly a smooth fit with the Canucks' current playing style and trajectory.
With the Canucks fully invested in their current rebuild, a mercenary-type player like Vanek just doesn't make sense — he's not going to carry the Canucks to the playoffs and he's taking a roster spot from a player currently in development. His player style is best suited for Cup-contending teams.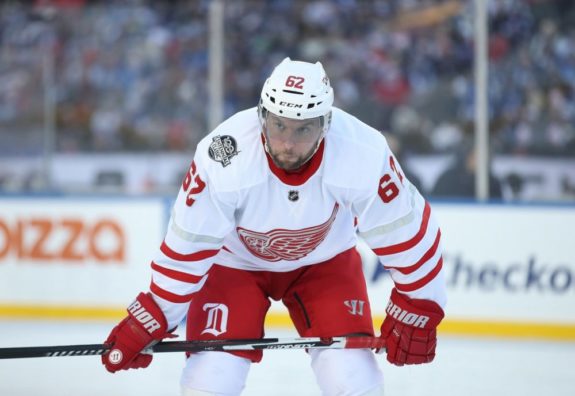 With the Canucks recently bringing in players like Sam Gagner and Patrick Wiercioch, you can't help but feel the veteran quota has been met for the rebuild and Vanek is just a piece that doesn't fit the puzzle.
Bringing a 'suitcase' like Vanek (six teams in four seasons) into a developing and gelling dressing room could also prove to be quite detrimental and possibly even hold the Canucks back a bit on the rebuild.
Vanek Verdict
A short time ago, Vanek was among the best when it came to rippling the mesh but now he is simply outgunned by youth and speed. His ability to blend size with skill still makes him an asset but a second-hand one at that. He's adapted into a gun-for-hire come deadline time and I'd expect to see him late in the playoffs this year as a power play specialist for another squad.
I'm on the fence about this one. On one hand I like the possibility of Vanek being used as trade bait at the deadline but on the other hand, I don't like the bringing in of a suitcase for (most likely) under a season when there's a plethora of young talent that could be gaining some valuable experience. We'll have to see how this one pans out but I would advise not getting attached to Mr. Vanek.