The Vegas Golden Knights stayed relatively quiet during this offseason after making a lot of noise during the playoffs. Outside of signing Paul Stastny, the Golden Knights did not pick up many full-time roster members. They did, however, see a few players walk away and leave holes in the roster. While the main stars are already off the market from this year's free agency class, there are still plenty of useful NHL starters to fill those depth holes that Vegas has left open.
Cammalleri, Winnik Can Fill Out Third Line
With the departure of David Perron and James Neal, who scored a combined 110 points last season, the team is lacking offensive skill on the wings. The third-line left wing slot is one of the largest weak points of the team, with no real replacement brought in so far this offseason. Although it looks as though the team wanted to save that roster spot for Bobby Ryan from a potential Erik Karlsson trade, the team will be in trouble if they can't get another player in that slot before the season starts.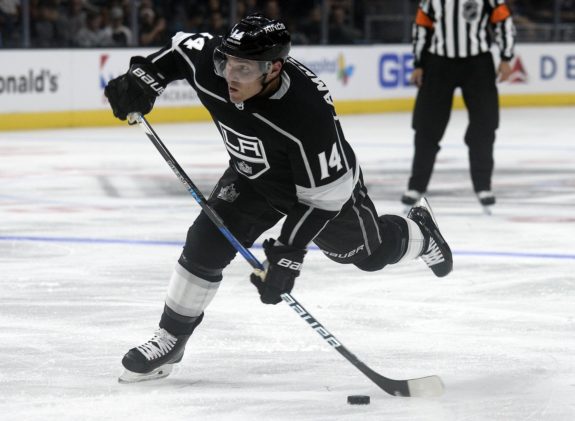 Mike Cammalleri and Daniel Winnik are two veteran wingers still on the market that could help boost the offensive output of the third line. Cammalleri is 36 years old and far from his peak performance, but he can still drive production in a sheltered role. He had 29 points in 66 games with two teams last season, and considering he is rumored to be looking at playing in the KHL due to a lack of NHL interest, he would not be an expensive signing.
Related: The Golden Knights Must Acquire Artemi Panarin
Winnik provides less offense in his play but is more responsible in his own zone and can be a factor on the penalty kill. Last season he put up 23 points in 81 games with the Minnesota Wild, his eighth team in 11 career seasons. Last season Winnik had to sign a professional tryout contract in the preseason before being offered a year-long contract by the Wild and it looks as though that may be his fate again this season. Although he looked good in his role with Minnesota, he would not be too much of an upgrade over using Tomas Nosek on the third line. Vegas might as well save the roster spot for a future trade.
Golden Knights Looking for Center Depth
During last season, center depth was a concerning factor for the Golden Knights. The team has still yet to address that deficiency past the second-line spot. They never had a true second-line center last season, using Erik Haula, who is not a natural center, in that spot. Stastny fills that hole, but Cody Eakin had an unimpressive year as the third-line center and needs to be challenged to step up his game.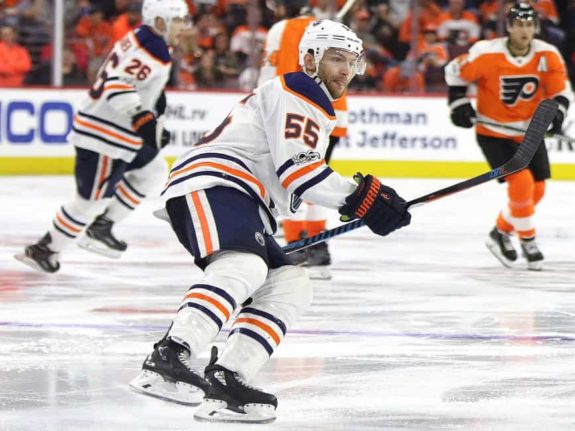 Mark Letestu and Antoine Vermette are two veteran centers that still have enough gas in the tank to battle Eakin for his position. Letestu is 33 years old and split last season between the Edmonton Oilers and the Columbus Blue Jackets. He had the worst full season of his career, but he usually pushes 30 points and double-digit goals. That is similar to what Eakin put up last season, but Eakin's extremely poor playoff performance has his future with Vegas in question.
Related: Golden Knights Get a Passing Grade in Free Agency
Vermette's career is clearly winding down, as his scoring numbers have gone down in each of the past five seasons, but he is still a defensively responsible center who can do well on the third or fourth line. The Golden Knights shouldn't look to give him more than a year, but he is worth at least a tryout contract in the preseason to see how well he can still play.
Hamhuis Would Shore Up Golden Knights' Defense
Nick Holden was the second biggest offseason signing the Golden Knights went after to shore up their bottom pairing on defense. While Holden can still play, his usage with the Boston Bruins after the trade deadline last season shows that he is best utilized as a seventh defender. Obviously, Vegas is hoping Holden can play more minutes than that, but Dan Hamhuis is still on the market if that opinion changes in the organization before the season starts.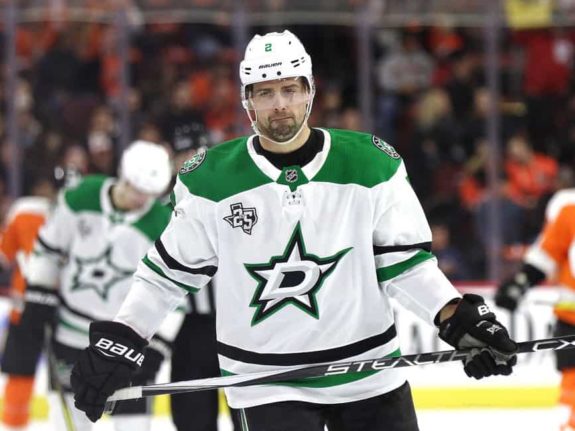 Hamhuis remaining unsigned is a bit of a surprise. He had a great year with the Dallas Stars, posting his best offensive numbers since 2013 while remaining a steady presence in his own zone. If Vegas can get Hamhuis on a one-year contract, he would be a great foil for Holden. Both of them can split starts and allow head coach Gerard Gallant to use them to the best of their ability.
Golden Knights Could Consider Another Goalie
One of the biggest scares during last season for the Golden Knights came towards the beginning of the season, when they lost four goalies to injury at the same time and had to call up Dylan Ferguson, a 19-year-old who spent the majority of the season in the WHL. General manager George McPhee never pulled the trigger on a panic trade to bring in another goalie, but the thought of a similar situation happening again certainly sticks in his mind. With a few solid backup options on the market still, Vegas has another chance to make sure what happened last season doesn't happen again.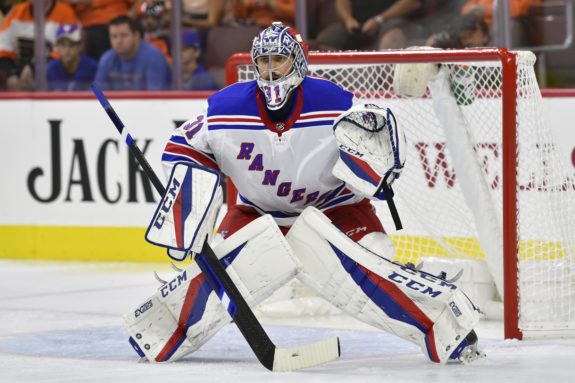 Kari Lehtonen, Steve Mason, and Ondrej Pavelec are all still waiting on the market. No team is going to offer them a starting role at this point, so they know it is either backup duty or retirement time. Lehtonen is the most confusing leftover, although he has been rumored to be considering retirement. Mason is probably content with sitting on his $4.1 million buyout from the Montreal Canadiens this summer. Pavelec would be an interesting addition, but he might head back to Europe if he doesn't see a guaranteed backup role.
Outside of those three, there aren't many options. It is highly unlikely that the injury bug hits the goalies as hard as it did last season, but you can never be too safe. Vegas did bring in Zach Fucale this season as the third goalie in the AHL which should calm some concerns.
Vegas Should Stand Pat
If none of these players made you jump up and down in excitement, you are not alone. Clearly, none of these players are in high demand, as they have yet to sign with an NHL team, but guys like Hamhuis and Cammalleri are still useful everyday players.
Related: 3 Takeaways From Fleury's Contract Extension
However, unless they can get any of the players mentioned on league-minimum one-year contract, it is not worth it to shake up the lineup before the team even plays a game. Vegas's current roster is good to open the season with, but if the front office ever gets concerned with their depth, these additions could fill the gaps as the season begins.
Mike was born and raised a big hockey fan. He is a recent Sports Management graduate from the University of Massachusetts at Amherst, and is now a writer for the Vegas Golden Knights. More of his work can be found at https://michaelmanleyahs.wixsite.com/mysite/work-samples.